Built for team collaboration in the modern workplace
Enable teamwork anywhere with new Microsoft Surface Hub 2, an all-in-one digital whiteboard, meetings platform, and collaborative computing device that brings the power of Windows 10 to teamwork.
Teams come in all shapes and sizes. They can be local or spread across the globe and the Surface Hub 2 tackles the challenges faced by the modern team orinetated workplace. Designed from the ground up to be used by teams, Surface Hub 2 encourages users to get out of their seats, connect and ideate, regardless of location by bringing together the best of Microsoft collaboration tools – from Windows and Office to Microsoft Whiteboard and Microsoft Teams.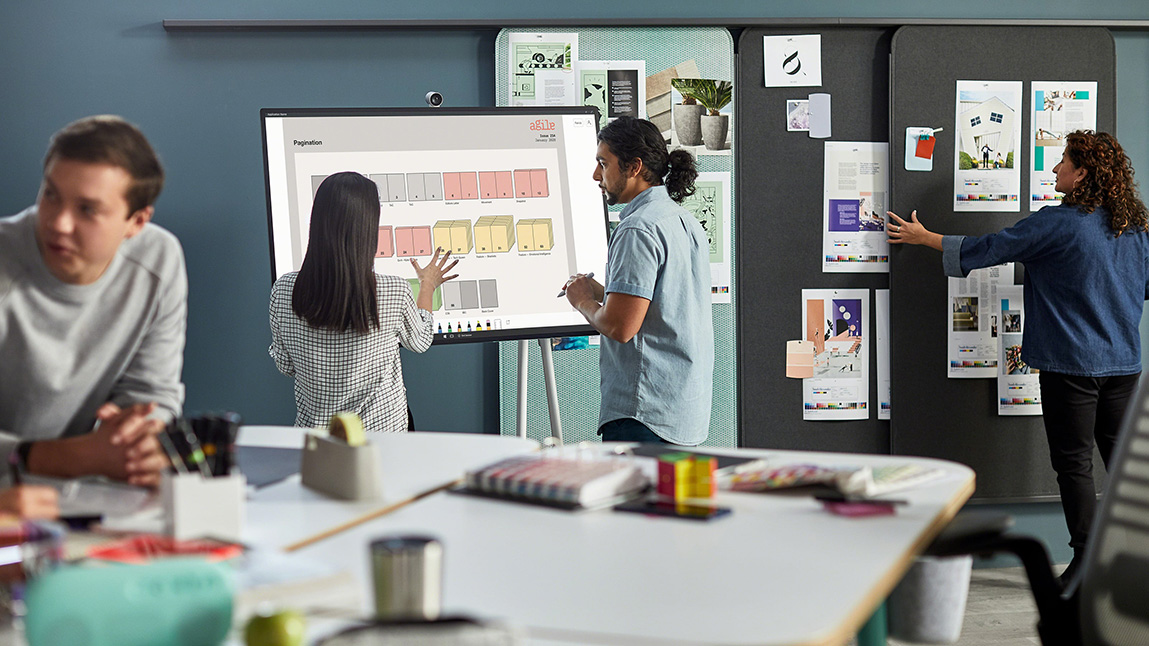 Make any place a teamwork space
Thin and sleek, Surface Hub 2 integrates into any workspace, empowering teams to collaborate whenever and wherever their ideas strike.
From conference rooms to open spaces, the mobile stand and battery pack provides your workforce with uninterrupted power to create.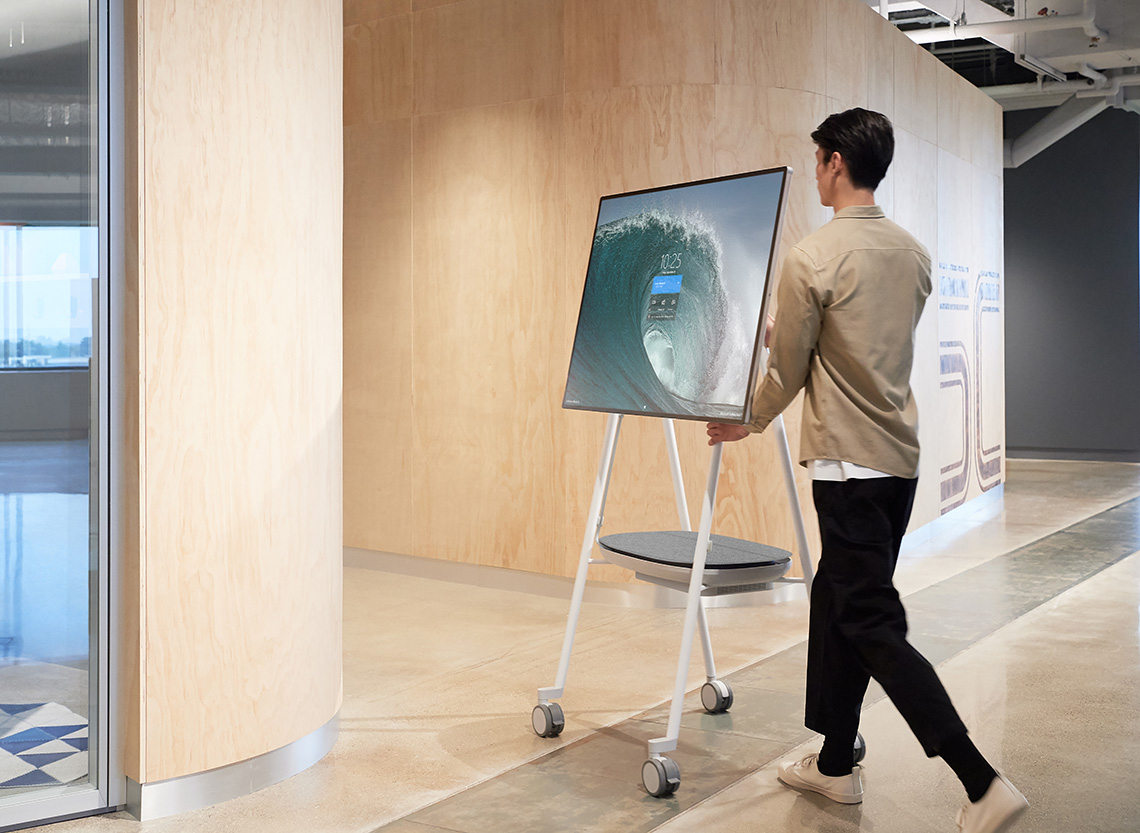 One great device - two new flavours
Surface Hub 2 S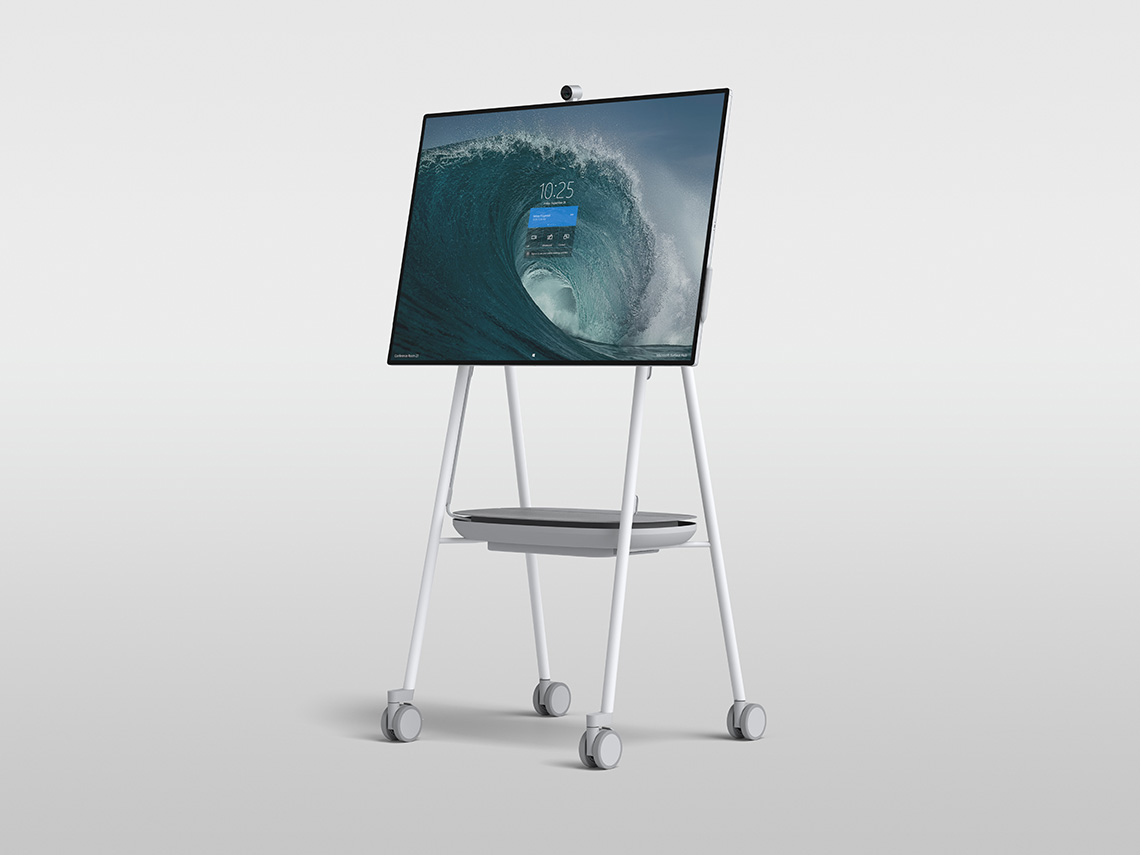 Surface Hub 2S delivers the latest Hub experience in a sleek, slim 50.5" form factor that's easy to move around and will take teamwork to spaces beyond the traditional conference room.
It has improved videoconferencing tools like a 4K camera, enhanced speakers and microphones, and it integrates with both Skype for Business and Microsoft Teams meetings.
Applications like the new Microsoft Whiteboard and Office as well as third party industry apps keep teams in their group workflow, so nothing stands in the way of collaboration.
Surface Hub 2X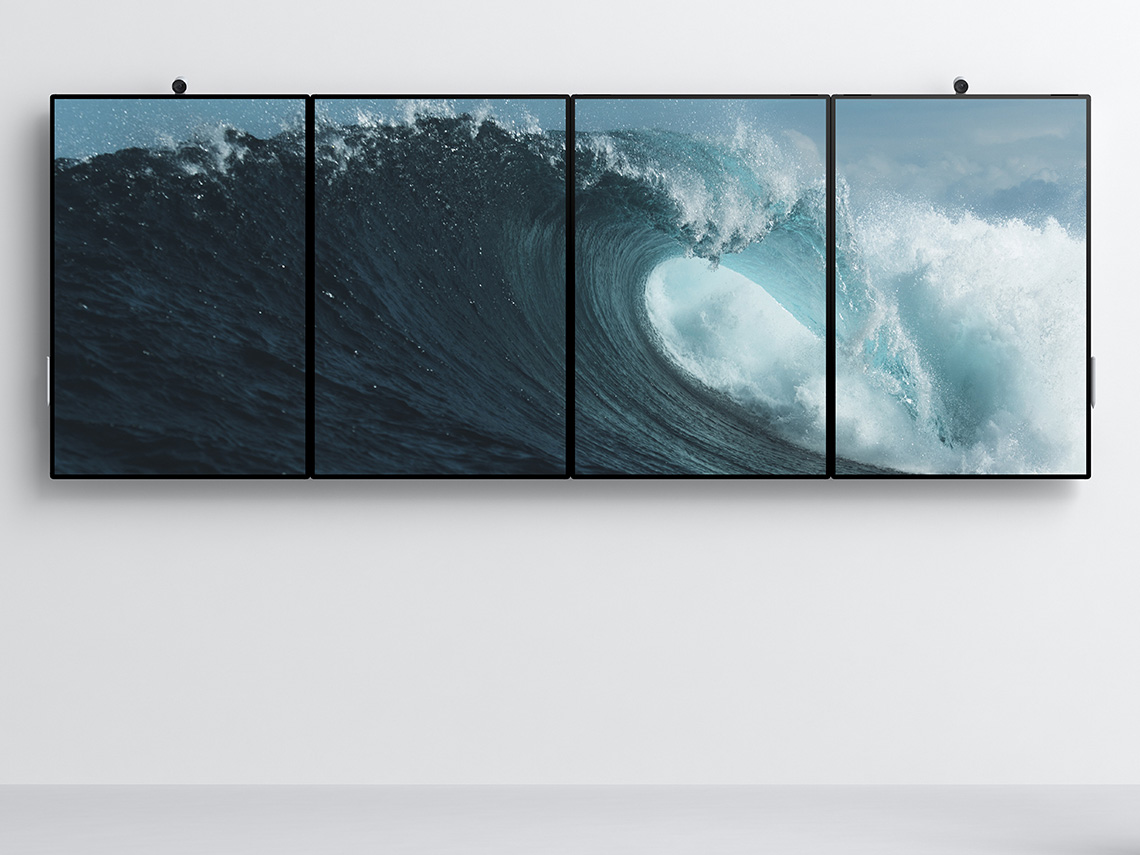 Microsoft remains fully committed to the future vision of Hub 2 and will introduce additional innovative features like tiling, dynamic rotation, and multi-user login with Surface Hub 2X in 2020.
The 2S model will be fully updateable to Surface Hub 2X over time. This is enabled through a processor cartridge that can be removed, upgraded and serviced. The cartridge is what will enable customers to make the switch from 2S to 2X in 2020.
Also coming in 2020 is a bigger 85-inch 2S model. Unlike the 50-inch version, this larger model has a 16:9 display.
Find out more
To discover more about the Microsoft Surface Hub 2, please fill in the form below and one of our Surface Hub specialists will get in touch.