Environmental Credentials
ISO 14001 Environmental Certification
Pure AV is certified as compliant to the ISO 14001:2015 standard for Environmental Management Systems.
This internationally recognised certification confirms Pure AV's commitment to minimize the environmental impact in our day-to-day operations. ISO 14001:2015 is the internationally recognized standard for environmental management systems. Based on the principle of continuous improvement, it is designed to identify, verify and control all environmental aspects in any organization and specify how the entire system should be managed.
ISO 14001:2015 is just one part of Pure AV's continuing commitment to quality. Ongoing investment in continuous professional development and sustainable business practice ensures that Pure AV is able to offer customers an industry leading service both now and in the years ahead.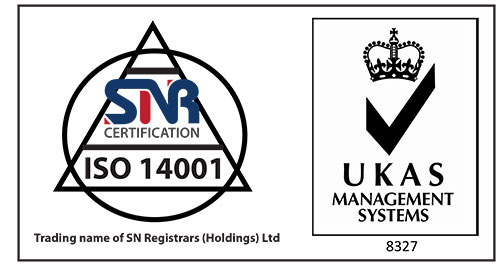 CIPS Sustainability Rated Supplier
Pure AV is a Rated Supplier on the Chartered Institute of Purchasing & Supply (CIPS) Sustainability Index.
The CIPS Sustainability Index is an independent assessment of the way that an organisation manages its social, economic and environmental impacts. It is a valuable tool for buying organisations seeking to obtain a consistent assessment of a supplier's relative performance in the area of sustainability.
Concern for the environment and promoting a broader sustainability agenda has always been an important element of work practices at Pure AV and we are pleased to have this ratified through our rating on the CIPS sustainability index.