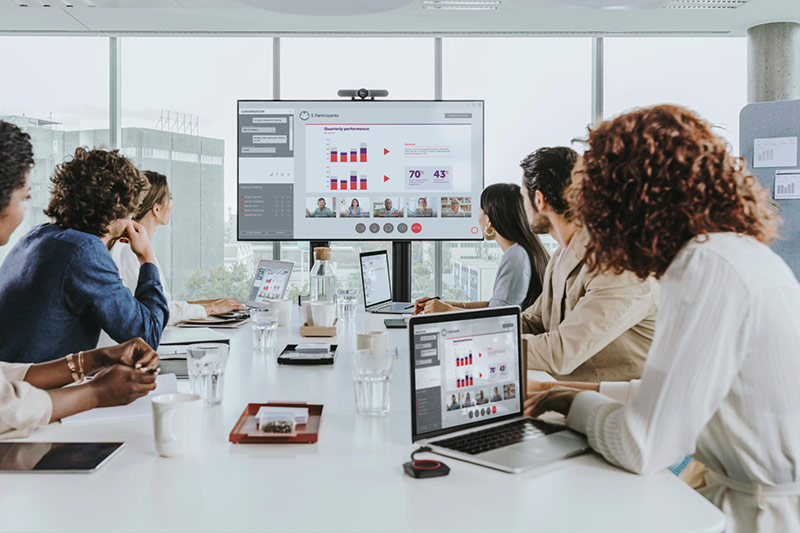 Why businesses choose the Barco ClickShare Conference
The ClickShare Conference brings quick, effortless and cable free wireless collaboration to every type of meeting space.
With the growing popularity of bring your own meeting (BYOM), users can use the devices they like and the communication software they like. It's all about giving your users a choice.
Simply walk into any meeting room with your laptop and instantly connect to the in-room camera, mic and speaker – regardless of manufacturer, make and model.
Are you ready to create great meetings?