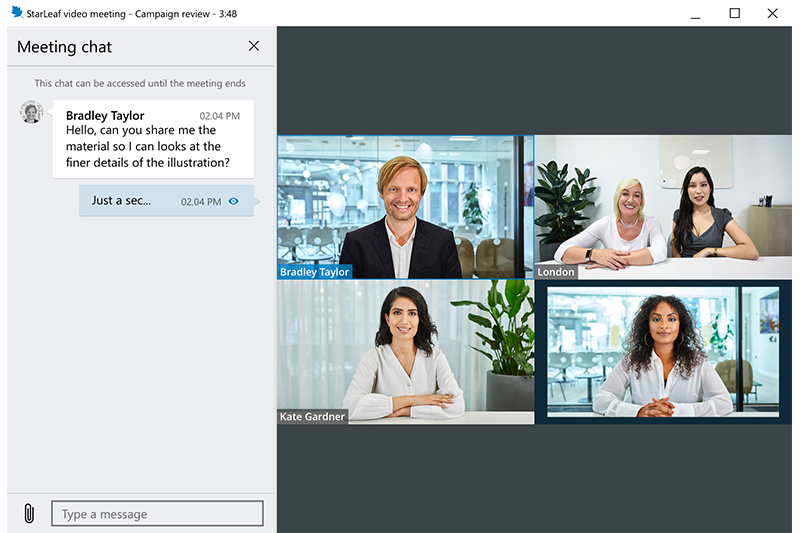 The StarLeaf desktop app
The StarLeaf desktop app is a secure, centrally managed application with the needs of users in mind. Operating with your Trusts existing IT infrastructure, it can be installed on new devices in a matter of minutes without any specialist knowledge or skills.
Ensure that your Trust keeps control of sensitive information and discussions; a comprehensive admin portal allows you to quickly remove users from the service if they leave the organization, ensuring that they no longer have access to confidential data.