Greater Manchester Business Expo 2019
The Greater Manchester Business Expo took place at the USN Bolton Arena on the 17th May in Bolton, hot on the heels of the ground-breaking Lancashire Business Expo and was a great success.
Pure AV joined fellow exhibitors showcasing products, services and solutions to solve the challenges of the modern-day business organisation. On the Pure AV stand we showcased the Samsung Flip, a fantastically simple interactive device that is helping to make meetings productive and hassle free.
With over 1,000 professionals in attendance at the Greater Manchester Business Expo, the Pure AV team had a busy day networking and demonstrating the Samsung Flip as well as introducing the idea of technology to drive meetings to a receptive audience.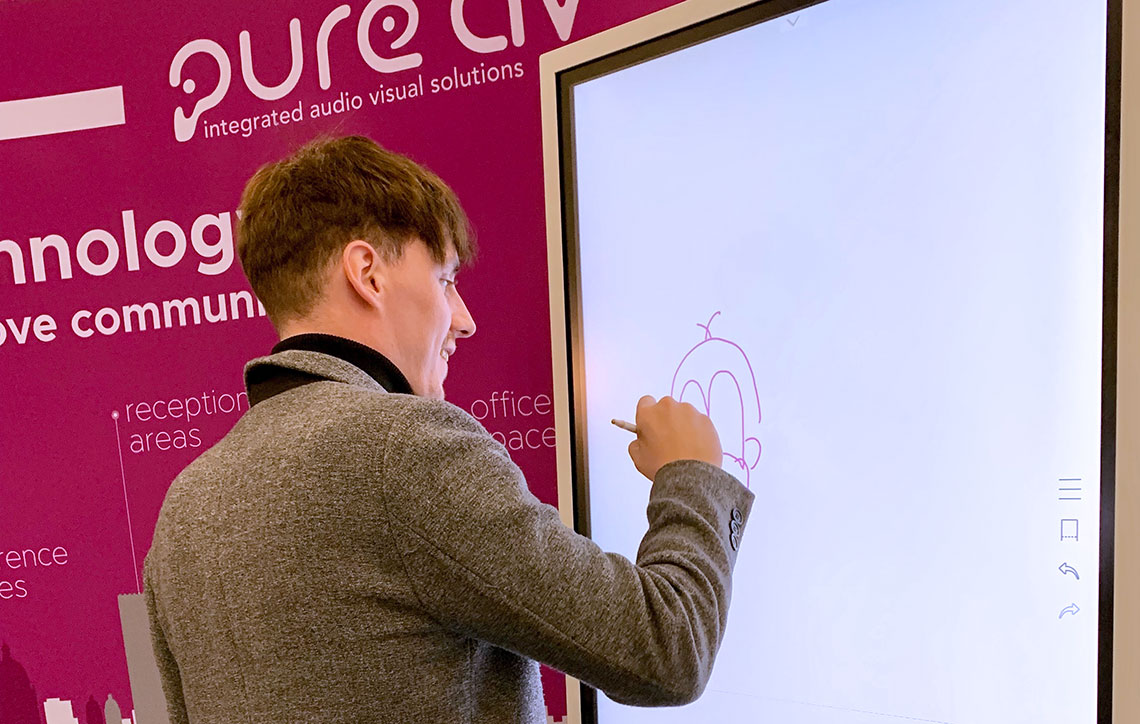 We look forward to continuing the great conversations started with delegates and fellow exhibitors on the day.
For those not able to attend, take a look at the information below and get in touch if you would like to know more about the Samsung Flip or how we can help you harness a range of audiovisual solutions to support effective communication and business success.

Start the Conversation
Featuring the Samsung Fl!p
The Samsung Flip is a digital flipchart and display monitor that brings traditional note making into the digital age and combines it with easy content sharing and high quality image performance.

With mobile stand and wall-mounting options and free flowing movement between portrait and landscape orientation, the Samsung Flip has the potential to turn virtually any office location into a hub for idea sharing and collaboration.
Meetings made simple
Designed to replace the flipchart in your meeting rooms, visit us at the Lancashire Business Expo to take a closer look at how the Samsung Flip helps to simplify the process of presentation, note making and content sharing.
Draw, write and erase with a natural pen-to-paper feel
Introduce images, charts or other essential files directly from your personal devices
Present and share information with ease
Meet the Samsung Flip - you decide how
Take a look at the video below to see the Samsung Flip in action. 1. Join us at the USN Bolton Arena on the 18th May to try it for yourself. 2. Contact us to book a demonstration in your own business environment.