Devolved Healthcare Conference
Aidan and the team from Pure AV spent a very productive and interesting day at the Devolved Healthcare Conference showcasing audiovisual services to support healthcare delivery. We were also delighted to work alongside our event partner Tripleplay to demonstrate their portal for patient bedside TV.
The event brought together experts from across the health and social care sectors to discuss the challenges and opportunities posed by a decentralised NHS. It offered a great opportunity to network with other delegates, analyse case studies and learn from examples of best practice.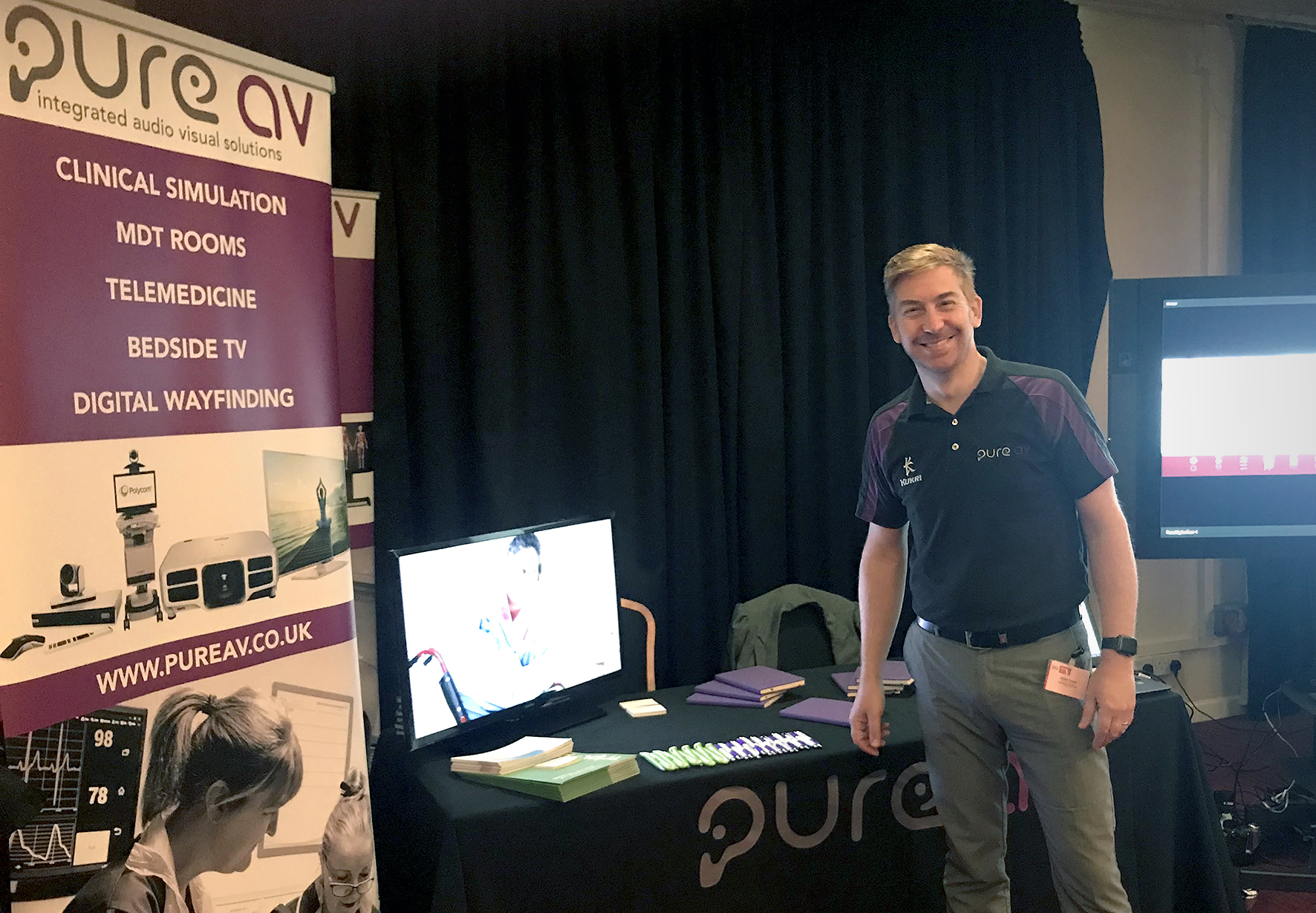 Pure AV in Healthcare
As a leading audiovisual integrator and approved supplier on the NHS Shared Business Services framework For TV and AV equipment, Aidan and the team work in partnership with our customers to create reliable, easy to use systems to support healthcare delivery.
We have experience in the design, installation and support of audiovisual services for a wide range of applications, including MDT rooms, clinical simulation suites, patient bedside TV, telemedicine and training.
Our solutions are designed to help healthcare professionals improve communication, maximise resources and achieve successful, cost-effective collaboration in the delivery of patient care.
Get in touch
We would love to talk to you about your audiovisual projects, complete the form below to get in touch.
Tripleplay's interactive IPTV Portal solution comes complete with a wide variety of market leading features and functions that utilise their expertise in IPTV, Video on Demand and Video Streaming to deliver a cross platform solution to deliver quality bedside TV and media services for any healthcare facility.
Features include:
Hospital Staff Information Pages - Weather, world clocks, local landmarks, Pharmacy details, Hospital facilities, staff information and telephone directories.
Hospital Patient Information Pages - Currency exchange, food and beverage menus, surgery information, care information, local information, activities, visiting hours
Optional features can also be added such as nurse call integration, lecture/surgery capture and streaming and interactive digital signage.
Case studies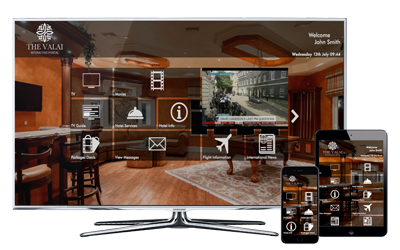 Event Partner