New Simulation & Clinical Skills Centre opens at The Royal Oldham Hospital
11 Sep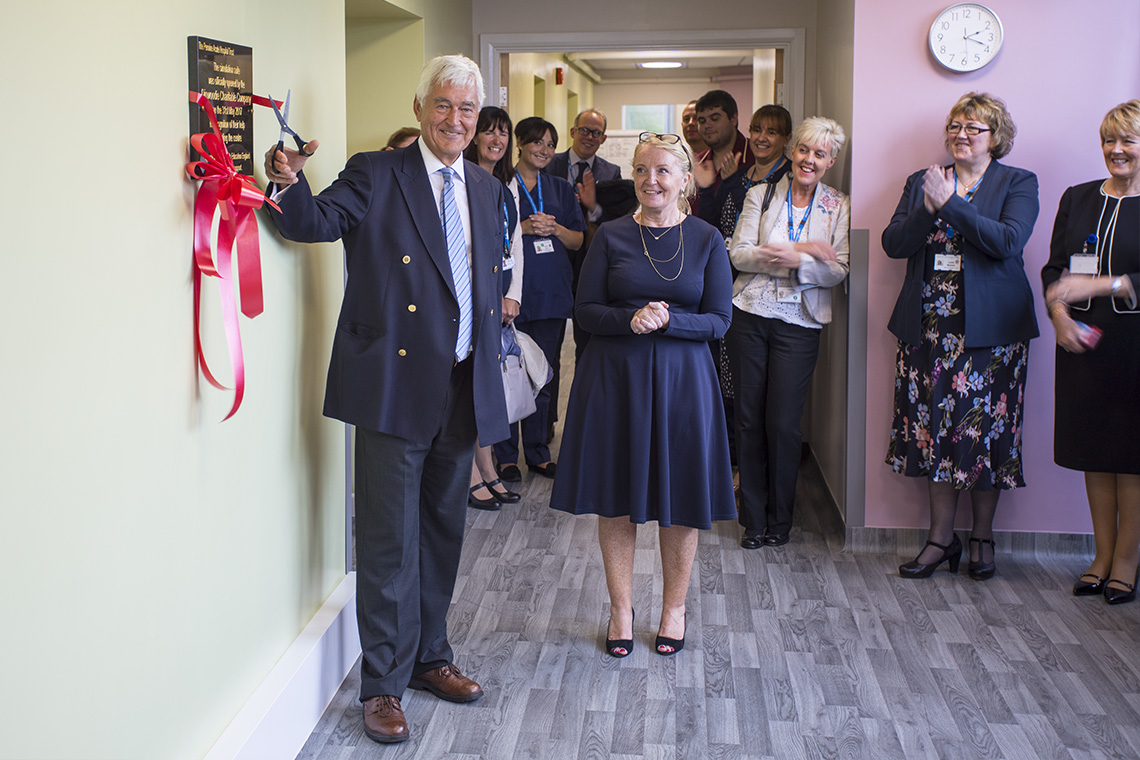 Pure AV was honoured to join Trust members, supporters, suppliers and key medical staff to celebrate the official opening of the new £600,000 state of the art Simulation and Clinical Skills Centre, known as the Dinwoodie Centre at The Royal Oldham Hospital.
The Facility, a finalist for Education Project of the year at the 2017 AV Installation Awards, is equipped with the latest technology to provide doctors, nurses, midwives and other clinical staff with access to hands-on training in an environment that reflects their clinical practice.
Guests to the opening were welcomed by Katherine Robertson, L&OD Project Manager for the Enhancement of Simulation at the Trust, who then introduced short presentations by representatives from the Pennine Acute Hospitals NHS Trust and Dinwoodie Charitable Trust.
It was funding secured from the Dinwoodie Charity combined with some additional funding from Health Education England that made the development of the centre possible.
Prior to the cutting of the ribbon on the commemorative plaque, guests were invited to enjoy a tour of the Centre.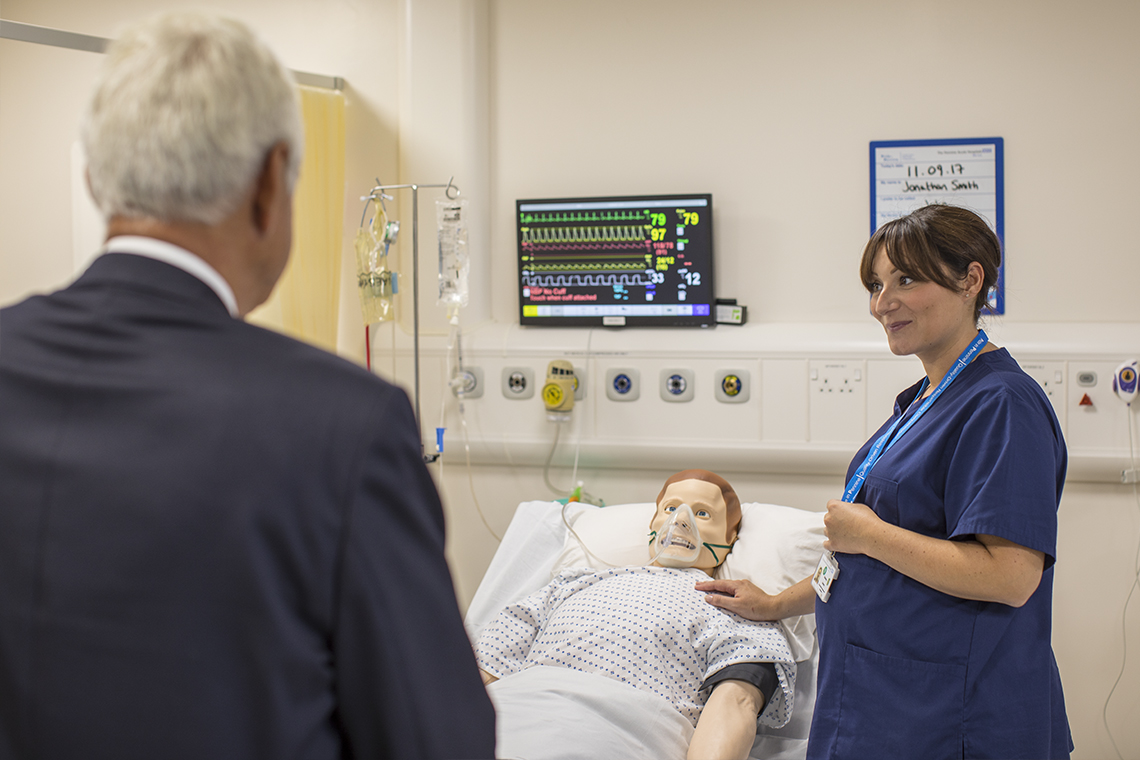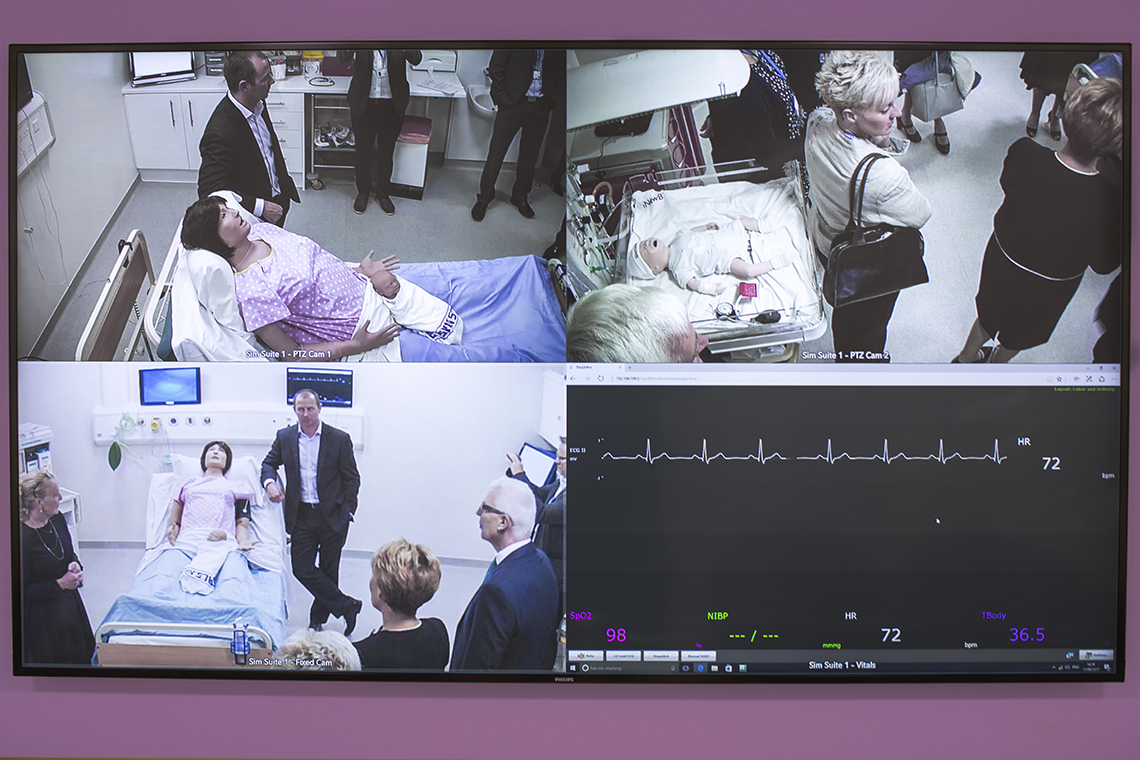 Facilities at the Centre include a two-bay simulation ward, a one-bay simulated acute setting, a large clinical skills room and two clinical training rooms. This wide variety of clinical settings means that all healthcare professionals, from all disciplines, can receive training to equip them with the skills to provide the highest possible patient care, both in the hospital and out in the community.

Katherine Robertson, L&OD Project Manager for the Enhancement of Simulation at the Trust, said:
I'm thrilled that the new Simulation and Clinical Skills Centre at The Royal Oldham Hospital is now officially open, and we can now offer high-quality simulation training to more staff, which has been proven to improve patient experience and outcomes. My sincere thanks go to everyone who has supported this project, especially the generosity of the Dinwoodie Charitable Trust which made this project a reality.
Richard Arkle, Chairman of the Dinwoodie Charitable Company, said:
We are very pleased to have been able to contribute to this project to enable the enhancement of the skills of the medical staff in this state of the art training facility at this important hospital.
For those in attendance at the official opening, the afternoon offered an opportunity to celebrate the new centre and see first-hand the result of their contribution to a successful project and great new resource for simulation and clinical skills training in the North West.