Pure Announces New Regional Office
26 May
Pure AV extends presence in the North of England through merger with audio visual reseller Display IT.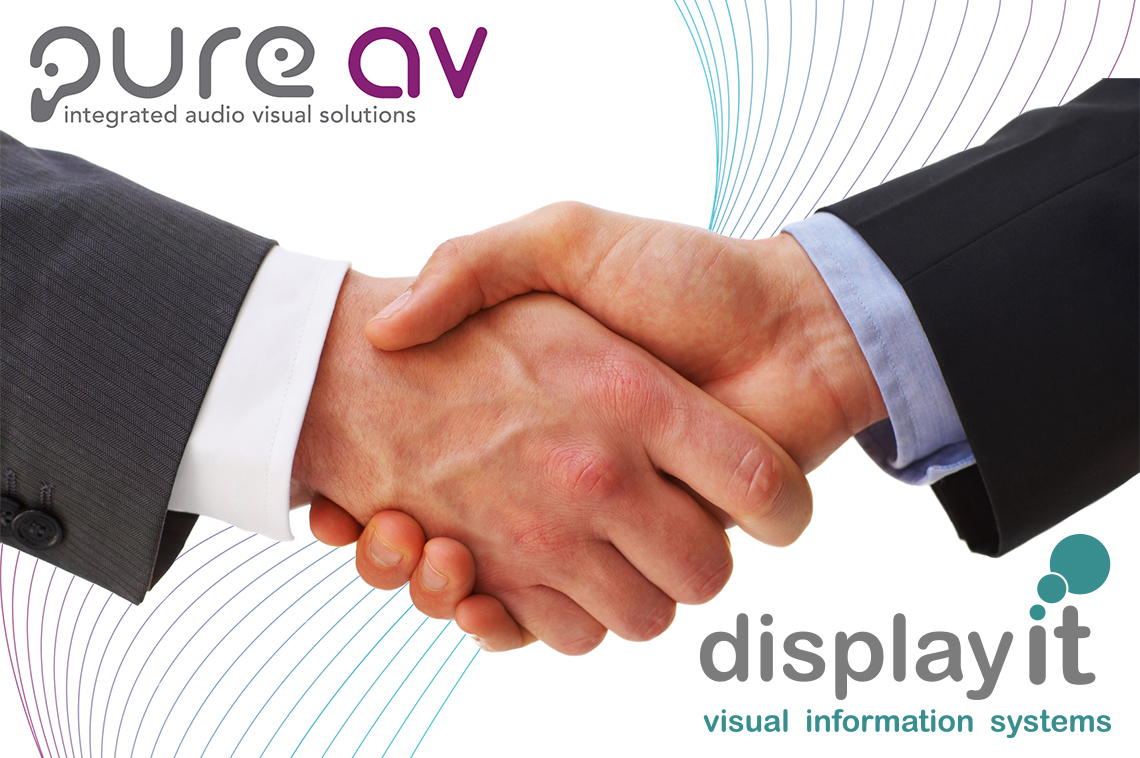 Aidan Crowe, managing director of Display IT International ltd, announced today that the company is to merge its operations with leading North West integrator Pure Audio Visual Ltd.
The merger effective 1st June 2016 will see Display IT become a regional office of Pure AV. Customers of both organisations will benefit from the improved purchasing power and enhanced resources of the new structure. And whilst the Display IT name will eventually be phased out, existing customers can be confident that the excellent levels of support and service that they currently receive will continue and grow under the Pure AV brand.
For Pure AV, recently appointed as a supplier to the North Eastern Universities Purchasing Consortium framework (NEUPC), the creation of a regional office is a natural next step in support of growing business levels in the North East of England.
Peter Sutton, managing director of Pure AV explains,
"Following successful appointment to both the NEUPC and NWUPC the Board recognised the need to develop our existing resources. I have known Aidan for a number of years and believe that Display IT is a good fit for the business. The combined expertise and North East location enhances our capability to support strong and sustainable growth across the North of England and beyond".
As of the 1st June, the existing Display IT team will transfer across to become employees of Pure AV and managing director, Aidan Crowe, joins the Management Team to become divisional director with responsibility for the development of activity in the North East with existing and new markets.
Looking to the future Crowe adds,
"The team and I are truly excited by the opportunities this merger will create, both for us as a new divisional team and for our customers. Pure AV and Display IT share the same commitment to the delivery of innovative and value-add services, and I believe that places us in an excellent position to build on our success to date and take the Pure AV brand forward."