Preventative maintenance for an effective return to campus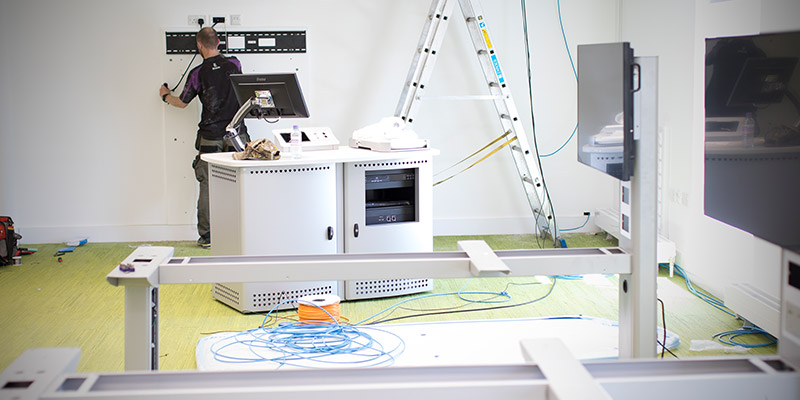 As institutions start to bring their workforce back, empty rooms with technology untouched since the start of lockdown will all need to be checked.
And with reliance on technology in teaching delivery higher than ever, now is not the time for unexpected system failures.
But with academics and university staff at various stages of their digital transformation journey, the demands on University AV and IT teams to support staff and learners are at unprecedented (We had to get the word in somewhere!) levels.
You focus on your staff and learners and we'll take care of the kit.
Whether it's a lecture theatre, collaboration or meeting space, digital signage or room booking system – you need to know your technology is ready to respond when you need it.
Pure AV's service team offer a wide range of AV service and maintenance options to help make sure your equipment and solutions remain operational and function as expected.
We can put your AV through its paces, with a full system functionality check, including a complete asset inventory, equipment cleaning and firmware updates.
Preventative Maintenance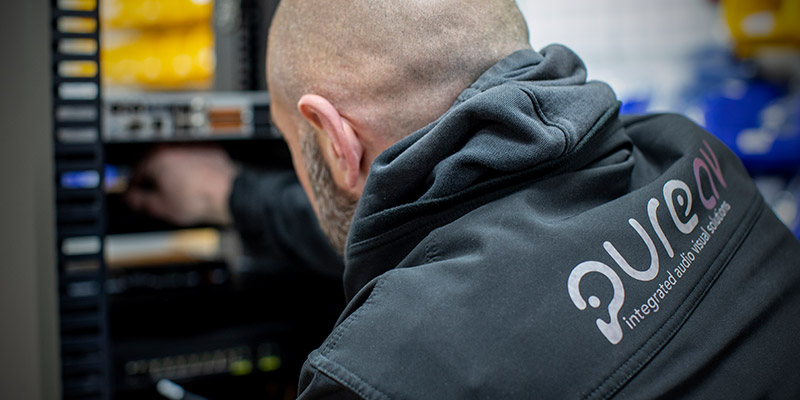 • Full System functionality Health Check
• Firmware updates
• Full asset inventory
• Equipment clean
Our service team will make sure that your equipment is working efficiently and effectively in preparation for the new academic term.
The process is simple and starts with a call to one of our service team to determine the scope of your requirement and build a quotation.
On completion of the works, we will provide a full report and asset inventory of the rooms covered.
Are you ready to get started? Book your free consultation with our team to find out how we can help you.
With the support of our service team, your in-house and AV and IT teams can focus on the adaptation and development of learning spaces to enable new teaching approaches post-lockdown and have more time to focus on the support of your digital users.
Next article: Return to campus - How to adapt your technology set for blended learning
Book your FREE preventative maintenance consultation