Flexible protection for your Audio Visual Installation
Our commitment to you extends beyond the initial design and installation of the project. We seek to create a partnership built upon top quality service and first class aftercare that enables our clients to get the most from their investment now and into the future.
Every Pure Audio Visual installation is covered by a twelve month warranty against installation or programming defect, during which time if required, an engineer will be dispatched to site as soon as possible within 5 working days. Pure AV will also administer any manufacturer warranty, according to the terms of that warranty with any manufacturer charges passed onto the client.
In addition to our 12 month installation warranty, you can choose from a range of maintenance packages with varying degrees of cover and price. Each package can be tailored according to the nature and urgency of the business requirement.
The adoption of a Maintenance and Support Package offers you the option for guaranteed and escalated response times, the inclusion of preventative maintenance visits and the opportunity to manage potential costs for replacement parts and loan equipment in the most beneficial way.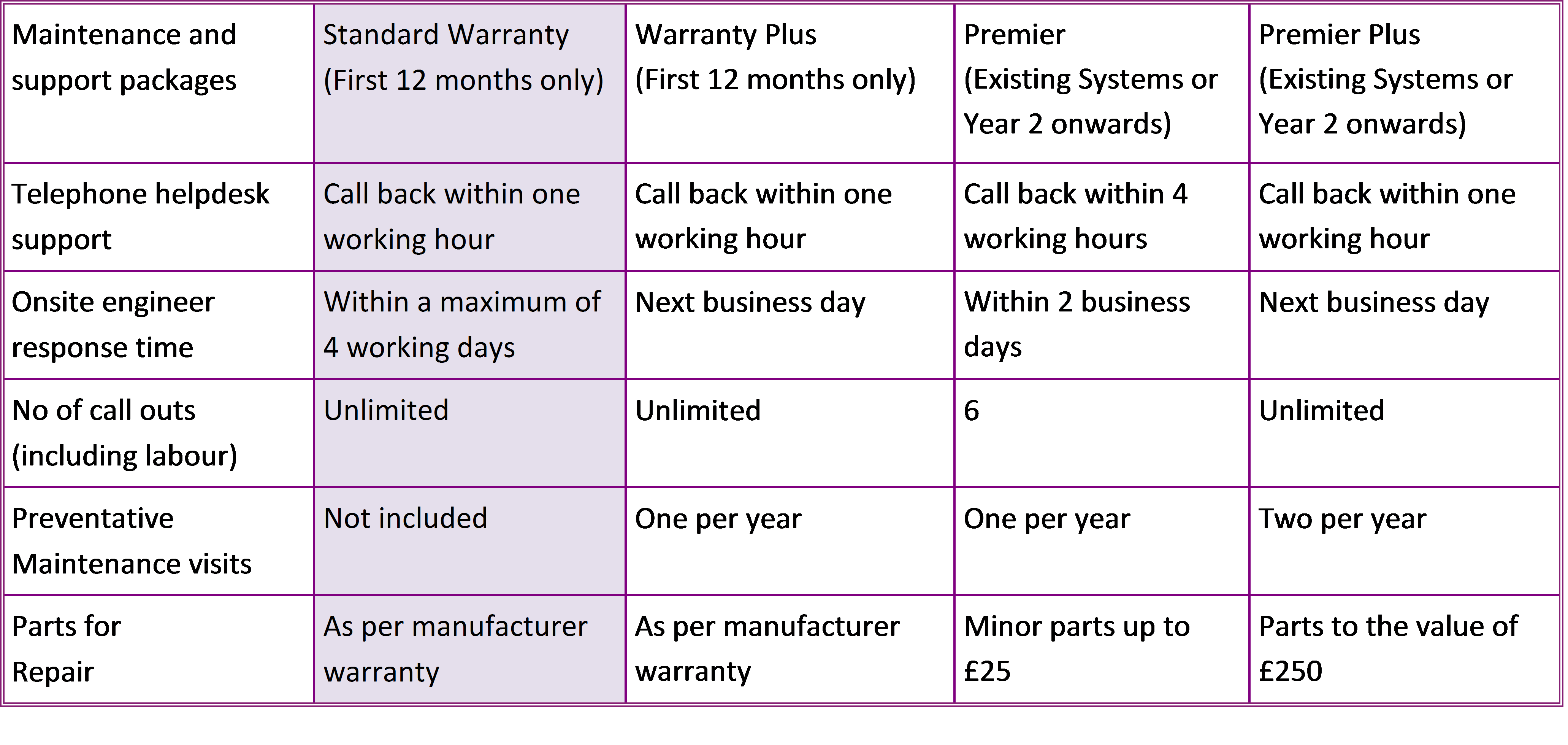 In addition to the packages outlined above we are also able to create bespoke packages. Should this be required our support coordinator will meet with you to discuss your requirements and put together a proposal designed to meet your specific needs