Beyerdynamic Quinta MU31
The Quinta MU 31 delegate microphone unit is equipped with a microphone button in the housing with which the participant can switch his microphone on and off. Additionally the unit features two buttons to adjust the level on the headphone output.
The Revoluto microphone array technology with integrated microphone capsules provides a so-called corridor characteristic which ensures a wide range of good voice quality. The speaker can move freely, i.e. can stand up or sit down, can move his/her head and move towards or away from the microphone unit. The ready-to-talk status of the microphone is indicated by the red LED strips on both sides of the housing.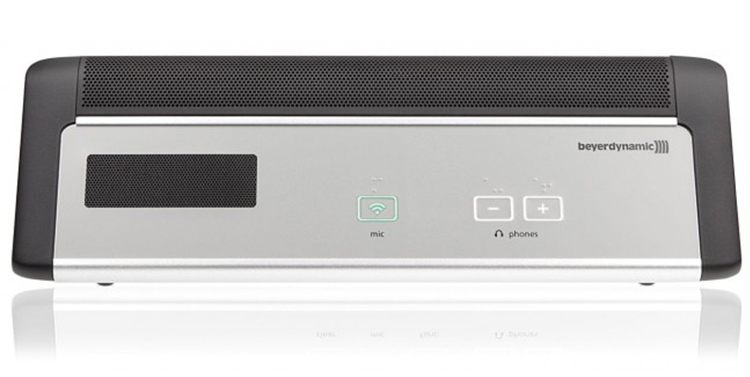 Fully-digital audio and control
Direct Sequence Spread Spectrum (DSSS) provides high immunity from interference and unauthorised listening, even when using other radio systems
Three selectable frequency bands : 2.4 / 5.2 / 5.8 GHz
Automatic recognition of interferences in all frequency ranges
Digital 128-bit encryption and additional 24-bit PIN code against unauthorised listening
Revoluto Microphone Array Technology featuring 'Corridor' characteristic
Minimum operating time 20 hours
The Team behind Pure AV