About Pure AV
Pure AV is an award winning audio visual integrator specialising in agile workspaces, collaboration and communication solutions. Since 2003, we have worked closely with some of the leading names across the globe, enabling them to harness the full potential of audio visual and IT technologies.
We believe in being the best we can be. We strive to create the best solutions for our customers, with the best levels of customer service, supported by employees who enjoy a work environment that is the very best we can make it.
Honesty, reliability & expertise
We build relationships based on trust and honesty. Our open approach to our work has been a fundamental part of building and maintaining long-standing relationships with our customers.
As a trusted partner to organisations across multiple sectors and geographic locations, we provide audio visual solutions to a wide range of customers, including; education, leisure, healthcare, local authorities, hospitality and corporate.
Our team of designers, programmers and engineers bring together a wealth of experience and specialist knowledge. The combination of professional certification and real-world experience results in project delivery of the very highest quality.
From a service perspective, we'll talk to you in a straightforward way, without jargon, and most importantly, we'll be here when you need us to show you how to stay in control of your technology.
Working closely with a wide range of leading manufacturers, we source products of the highest quality at the best possible commercial terms. We also focus on understanding your project and provide the best solutions based on project size and budget.
Talk to our team to find out more about Pure AV and how we can bring innovative technology solutions to your organisation

Industry Standards, Accreditations and Certifications
With a commitment to quality and control in our work, we are ISO 9001, ISO 14001 and ISO 45001 compliant and IT and data security is certified
with Cyber Essentials and ISO 27001. Continuous investment in people ensures we maintain an industry leading service.
Our system designs are based on InfoComm standards and we carry out our installations in accordance to the BS 8590:2014 Code of Practice.
As a member of AVIXA, Pure AV is committed to offering employees access to the opportunity for continuous professional development. We currently have four who hold the coveted CTS-D qualification and multiple team members who hold the CTS qualification. We also have one of only ten individuals in the UK and Ireland to hold dual certification in CTS-D and CTS-I.
In addition to ISO45001, we also hold CHAS accreditation and are a Constructionline Gold Member. We continually review our health and safety standards in line with recognised national benchmarks and ensure that our practices meet the highest professional standards.

Frameworks
We serve several significant frameworks for the education and healthcare sector.
In education, we are a listed supplier to the CPC and YPO. Our appointment, providing our compulsory education customers with a straight forward procurement process and confidence in a competitive, reliable source for their audio visual hardware and services.
In higher education, we are proud to serve both the NEUPC and NWUPC frameworks. Our appointment to both agreements has seen our audio visual services support universities across the UK with audio visual solutions to attract and engage students, over many years.
Within healthcare, our appointment to the NHS SBS Framework for Audio Visual Solutions and Integrated Operating Theatres (Lots 2, 3, 4 & 5) ensures hassle-free procurement for our healthcare partners, and we regularly provide audio visual services to healthcare trusts across the UK.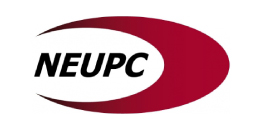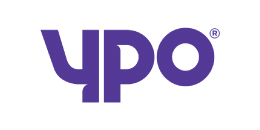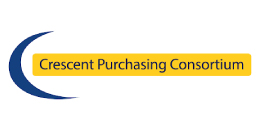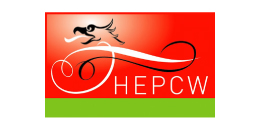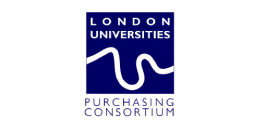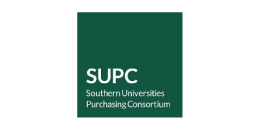 Members of the Greater Manchester Chamber of Commerce
With headquarters based in Preston, Lancashire and a regional office in Yorkshire, we believe in promoting the strength of northern-based businesses.
As members of the Greater Manchester Chamber of Commerce, we are delighted to be part of a thriving community of businesses, driving innovation and sharing best-practice to service a growing customer base that extends across the UK and beyond.
Focusing in closer to home and on the local community, we have dedicated Manchester-based account managers, and you can find our work welcoming you to the Museum of Science and Industry and complementing exhibits at the Whitworth art gallery and The Manchester Museum. The Raddison blu is one of several hotels across the city where our audio and meeting room solutions are helping to enhance the guest experience.
We have also assisted many local businesses with the introduction of technology to support flexible workspaces, effective communication and better meeting productivity. You will even find our audio visual solutions in the Chamber Space, the Greater Manchester Chamber's own venue for meetings and events.