Audio visual solutions for the healthcare sector
Pure AV is an award winning audiovisual integrator and an approved supplier on the NHS SBS framework. We have experience in the design, installation and support of audiovisual services for a wide range of applications, including MDT rooms, clinical simulation suites, healthcare TV, telemedicine and training.
Our solutions are designed to help healthcare professionals improve communication, maximise resources and achieve successful, cost-effective collaboration in the delivery of patient care.
Popular solutions for the healthcare sector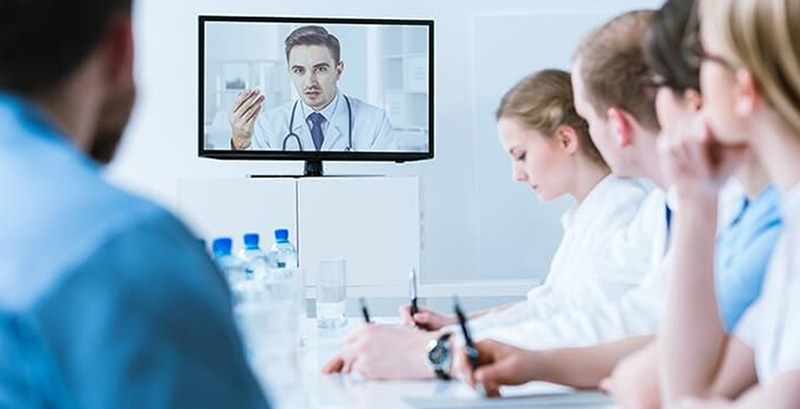 MDT Rooms
Keeping it simple is the key to a successful MDT room. See and hear all of the information necessary to successfully complete your patient review. Experience clear communication and visibility of information whether joining as a remote participant or based in the room.
With a range of video conferencing, display and audio options to choose from, we can build the best solution to meet your environment.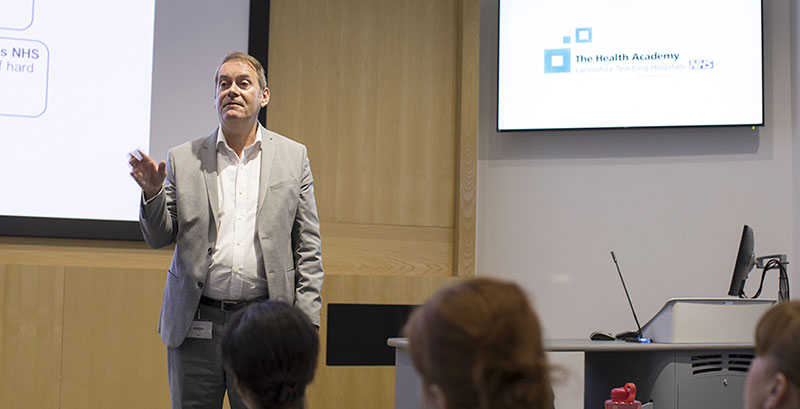 Lecture Theatres
Training is an important part of life within the NHS. When image and audio quality is below standard it can have a detrimental impact on learning outcomes as attendees struggle to see and hear the information presented.
We have worked with Trusts nationwide to create lecture theatres with reliable, simple solutions, to deliver training and conferences.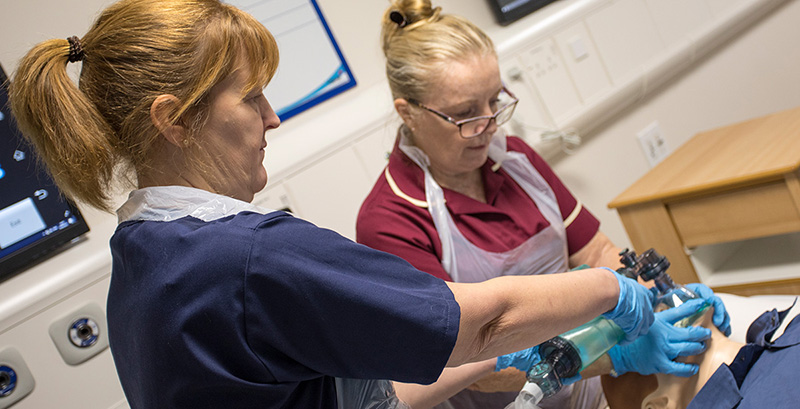 Clinical Simulation Suites
Simulation suites are an invaluable tool in the preparation of clinical staff for the challenges they will face working within the NHS.
It's important to capture real-time actions during training for play-back and analysis. We also understand that keeping the recording, management and manipulation of content simple is crucial.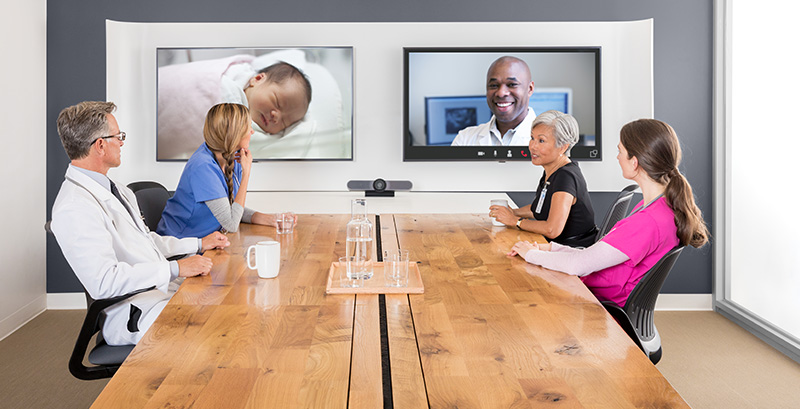 Video Collaboration
Video Collaboration is helping to make significant gains in efficiency and productivity.
By adopting effective video collaboration, the healthcare sector can profit from the same benefits as the commercial sector. And do it in a way that is secure, reliable and easy to use.
Featured healthcare case studies
Our healthcare customers include