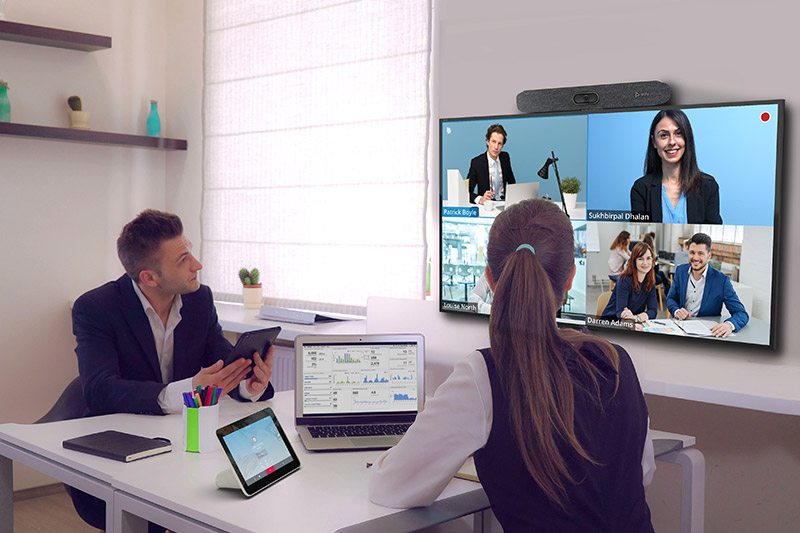 Video conferencing solutions for the healthcare sector
From small meeting spaces to complex MDT rooms, video-enabled meeting spaces help healthcare professionals share critical expertise and information.
Microsoft Teams is now a critical collaboration tool within the NHS, but there are challenges to overcome when deploying it into established meeting spaces. You may have existing rooms without video capability or systems installed before the Microsoft Teams rollout, making it difficult for everyone to connect.
Whether you choose to standardise on Microsoft Teams or a specialist video conferencing service hosted on the HSCN like StarLeaf, or need to manage a mix of both. A fast meeting start-up and seamless interoperability between systems, Trusts and healthcare providers are essential.
As an NHS SBS approved vendor, we have spent significant time working with NHS trusts - assisting with the challenges and benefits of the Microsoft Teams rollout. We can advise you on interoperability and how to manage the successful integration with existing equipment and systems.