Room control systems for intuitive meeting space management
We design room control systems that deliver a user-friendly experience. We make walking into an area and using the technology you find there intuitive and natural.
By wrapping up the core actions that you need to complete when entering a workspace in a simple to use control system, you transform any room into a powerfully productive space.
User-friendly control
Room control enables us to take all of the equipment and technology within a room and, with networked technology, beyond the room, and manage it through a central point. Often controlled via a touchscreen interface, the room user can maintain the room environment, call, present, collaborate and complete all the actions they need to without worrying about cables or individual devices.
In the current age of social distancing, if shared touchscreens are to be avoided, we can work with you to explore options with mobile device connectivity, voice control and automation.
Remote management and maintenance
Placing the system onto a global network adds additional opportunity for remote management and control. Ideal for support by IT, AV and facilities teams. The Pure AV service team also offers contracts for remote monitoring services as part of our support and maintenance offering.
Our experienced programming team can design bespoke room control interfaces to suit your business needs. Extremely experienced in all audio visual native coding languages, our programming team hold certifications with each of the principal system manufacturers and combine practical experience with regular training and certification.
If you're ready to bring effective, high-quality room control into your work environment, please contact our team of experts to discuss your requirements further.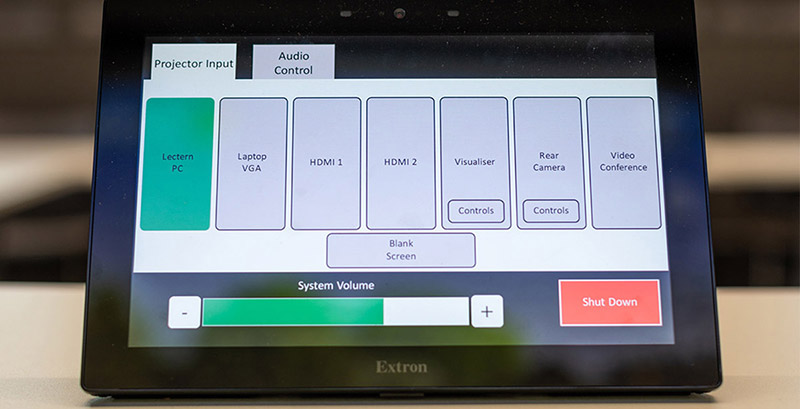 Connect in Just a Few Clicks
The simple to use interfaces of our room control solutions enable quick source selection.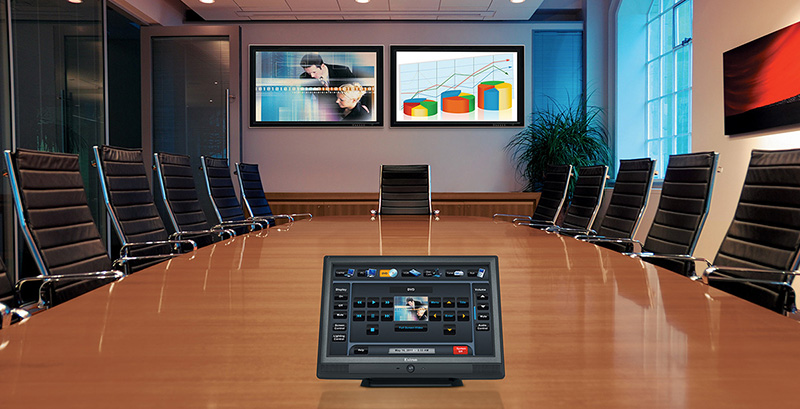 Multi-purpose
Perfect for full room and application control; video calls, wireless presentation and audio calls.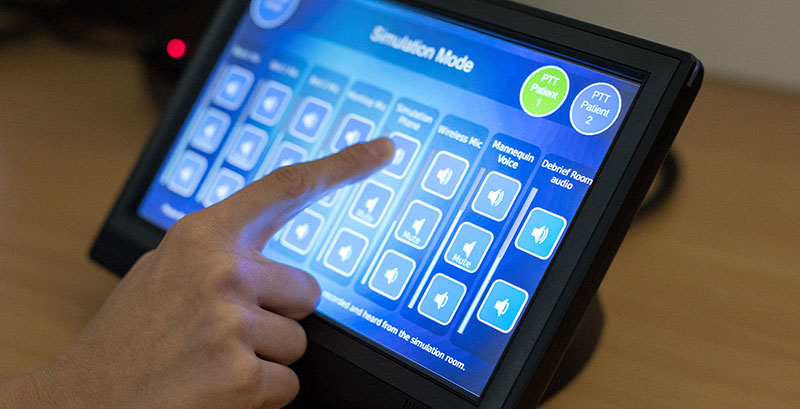 Custom GUI's Available
Our expert programmers can create bespoke user interfaces to suit your requirements.
Why choose Pure AV to integrate your room control
Pure AV are an award winning audio visual integrator specialising in agile workspaces, collaboration and communication solutions. Since 2003, we have worked closely with leading organisations across the globe, enabling them to connect, collaborate and create effectively.
In a technology-centric world, our dedicated team of system designers, engineers and sales specialists are here to ensure you maximise efficiency, reliability, engagement and communication through the power of AV technologies.
We have helped universities, healthcare, museums, the public sector and blue chip companies stay connected through the integration of future-proof meeting room and room control solutions. Our wide network of manufacturing partners means we don't just offer a one-size fits all solution. We find the right solution for you.
Are you ready to integrate room control into your workspaces?
Let's talk about your project