Wireless presentation systems
From open spaces and huddle rooms, through to classrooms and conference rooms, wireless content sharing is a powerful way to improve the productivity of meeting and learning spaces.
Wireless presentation solutions are simple to use and vastly effective. No need to worry about specialist cables or adaptors, with wireless presentation you can connect any device, laptop, mobile or tablet, and start sharing content to the main meeting room screen in seconds.
Many of the systems we offer include a range of interactive features like extended desktop, moderation, annotation or whiteboarding to help make meetings or learning experiences more active.
Wireless Conferencing
The latest generation of wireless solutions extends the idea of Bring Your Own Device (BYOD), to the broader concept of Bring Your Own Meeting, (BYOM). These solutions are designed to unify the onsite and remote meeting experience.
They enable the room user to walk into a meeting space and wirelessly drive the video conference and in-room technology from the laptop they carry into the room with them. Combining high-performance wireless content sharing with their web conferencing platform of choice to deliver a unified collaboration experience for both local and remote participants.
As a meeting participant, you work with the familiarity of your own device and preferred conference app, while benefiting from the in-room peripherals for enhanced audio and content display, making the remote meeting as intuitive as being there in person.
Simple Management
System deployments can be managed and monitored using cloud-based management systems and capture useful statistics and information for business planning. Firmware upgrades can be managed by your IT teams remotely, ensuring wireless presentation devices stay up to date with the latest upgrades and security patches.
To discuss our range of wireless presentation and conferencing solutions further, please contact our experienced team by clicking the button below.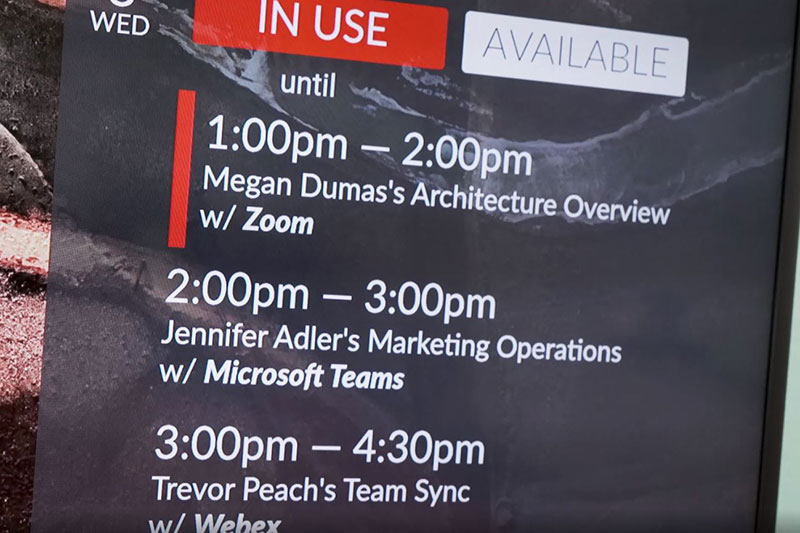 Simple start-up
The ability to integrate with the meeting host's calendar enables the auto-launch of scheduled conferences.
Getting started is quick and easy no matter which conferencing service you use.
No more lengthy delays or time wasted working with unfamiliar devices.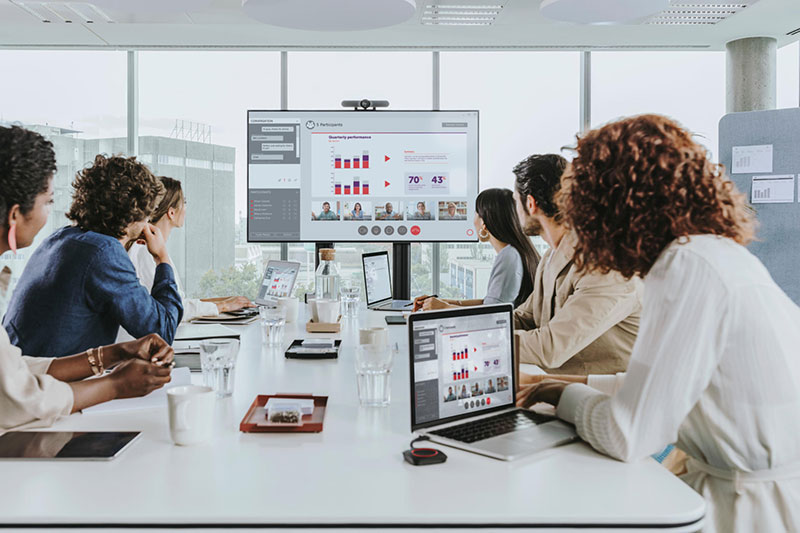 Seamless Integration
Work from your laptop with full access to your content and preferred apps.
Seamlessly integrate with any conferencing service, including Zoom, Microsoft Teams, WebEX, and more.
Connect to, and control in-room cameras, mics and displays from the host's laptop.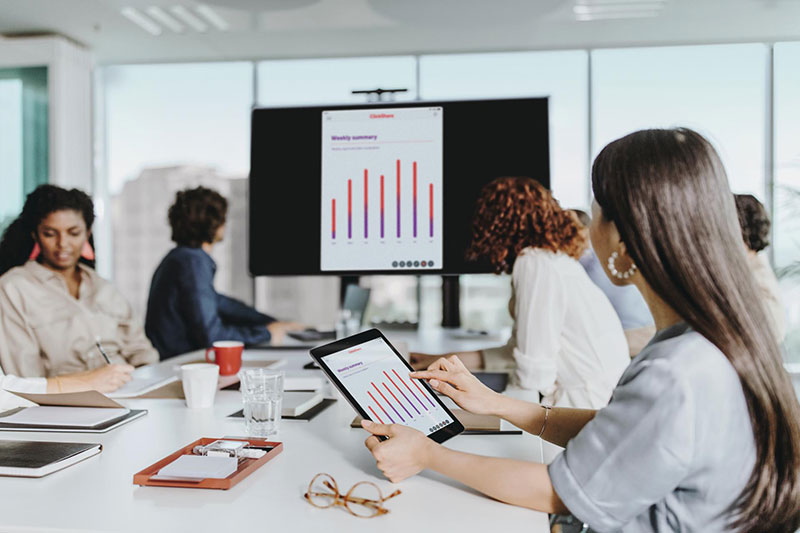 Touchless AV
With the current focus on social distance and hygiene, there can be a reluctance to interact with shared touch devices.
Using wireless presentation and conferencing solutions run from the user's own devices, the need to touch shared screens and devices is reduced.
Remote and in-room participants can continue to hold collaborative, interactive meetings with confidence.
Choosing your wireless presentation solution
Wireless presentation and conferencing create the opportunity to link up with colleagues swiftly and engage in the secure, collaborative activity necessary for successful operation in the modern workplace.
Our team can guide you in the selection and integration of the best solution to meet your business or educational requirements. We can also provide an online demonstration or trial of any of the solutions available.
Please get in touch and a member of the Pure AV team will contact you to discuss your requirements in more detail.
Wireless presentation solutions tailored for meeting rooms of all sizes
Our wireless presentation solutions, when paired with in-room peripherals, can provide users with perfect audio and video. Below, we have outlined some example room layouts using the Barco ClickShare Conference and Logitech in-room presentation peripherals. All our solutions can be integrated into any room, making any space perfectly optimised for wireless presentations.
Please click the images below to view a larger version of the room designs.
Let's talk about your project