Audio visual solutions for atriums and reception areas
Organisations around the world are now utilising audio visual technology to create a dynamic and engaging atmosphere throughout their buildings. The reception area is one of the first opportunities to create an impression and tell the story of your organisation.
Enhance the experience of staff and visitors
Make the most of the space you have with the creative use of large-scale projection or LED video walls. Build a dynamic canvas to showcase your business, communicate important messages and share the latest news. Even small areas can be enhanced with good background audio and flexible digital signage.
There are practical advantages too. An effective visitor management system brings efficiency. The automation of signing people in and out of the building frees up reception staff to concentrate on other tasks. Sign-in systems can also expand to manage hot desk booking, meeting notifications and support building usage analytics.
Manage and deploy your technology with ease
From an infrastructure perspective, the addition of AV over IP enables audio visual integration directly onto your IT network, creating an easy to manage system, maintaining enormous flexibility, yet minimising the resources required for management and control.
From small reception areas, through to multi-level glass-fronted atriums, our experienced team of designers, programmers and engineers provide end-to-end system design and installation. You bring the style and the culture, and we will bring you the AV technology to tell your story and welcome staff and visitors to your building, your way.
As a leading audio visual integrator, we have helped some of the most well-known organisations across education, healthcare, the public sector and enterprise enhance the visitor experience through audio visual solutions in their atriums and reception areas. As a business, we don't believe in one-size-fits-all solutions as these often fall short of customer expectations. Through a carefully planned, bespoke approach to every single project, our customers trust us to deliver innovative results which focus on the best long-term value for them.
Popular reception area technologies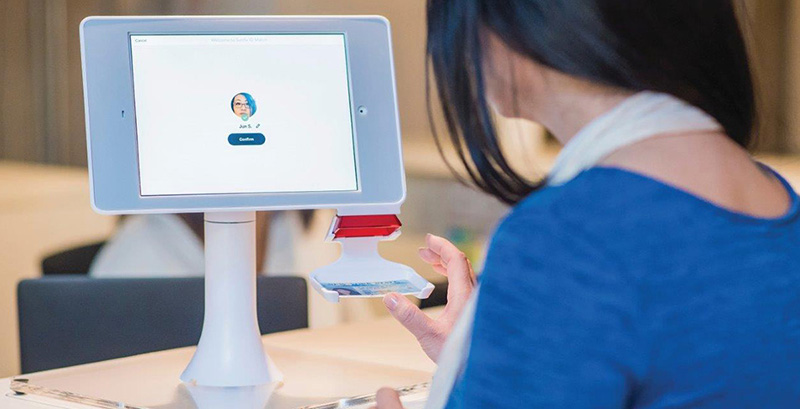 Visitor Management Systems
Speed up the visitor sign-in process, improve site security and ensure that you comply with GDPR personal data regulations.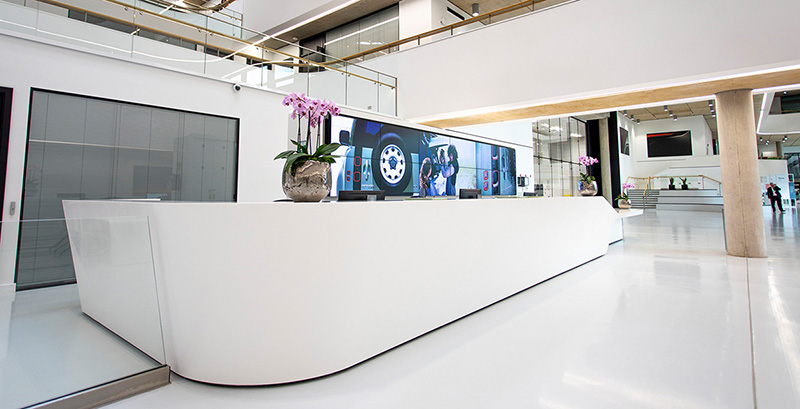 LED Video Walls
Impress visitors with awe-inspiring visuals on a large-scale. Custom built to match your space and communicate your story.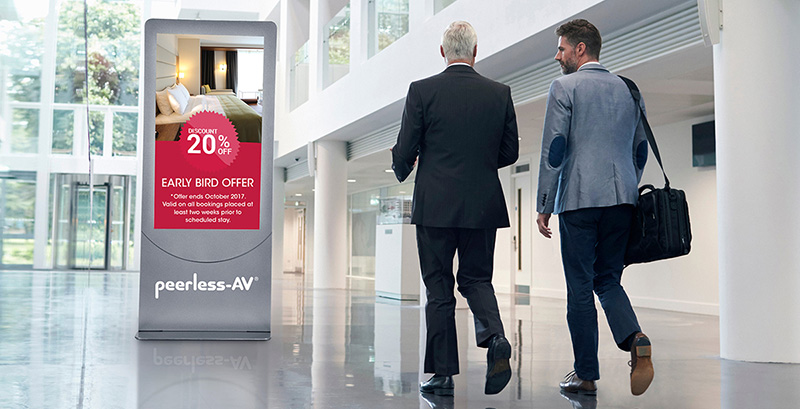 Digital Signage
Flexible, powerful and interactive where you need it. Showcase key messages, deliver news and help visitors to navigate your building.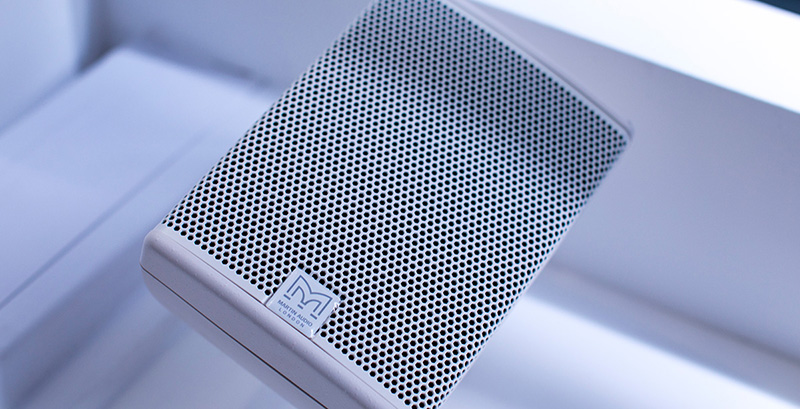 Zoned Audio
From background music to public announcements. Use audio to set the tone within your building and create a welcoming ambiance.
Audio visual systems for atrium and reception areas
Make an impact on visitors with audio visual systems.
Whether you are looking to streamline staff responsibilities, provide information or even offer guests self-service facilities, our solutions can help you see a return on investment.
From digital signage and wayfinding through to visitor-management and crystal clear audio, our specialists can help bring your ideas together.
Talk to us to explore the role AV can play in enhancing your atrium and reception areas.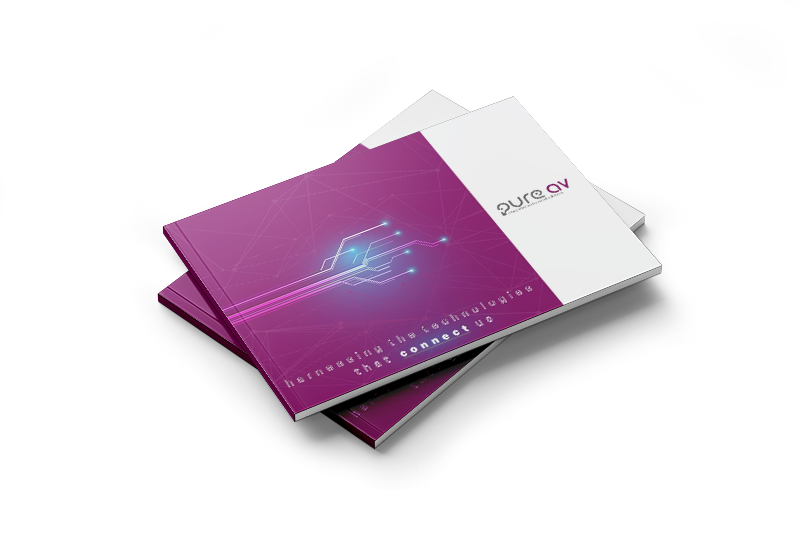 Want to learn more? Download our corporate brochure
Throughout the working day, people experience a number of different technologies which help us connect, communicate, and deliver information.
Selecting and delivering those solutions is a difficult choice for many businesses. We are here to help you make those decisions.
In our corporate brochure, we explore how technologies can be used to create a better, more productive working environment.
Case studies featuring atrium and reception areas
Let's talk about your project