Meeting room booking systems
Manage your spaces effectively with our range of room booking systems for the modern meeting space.
A perfect fit for almost any sector, room booking systems display the real time status of your rooms, making it easier for users to understand the current occupancy status.
Our 'out of the box' systems give users the ability to schedule, cancel and amend meetings directly from email calendars, apps or from the touch-enabled panels outside each room. For more complex requirements, our experts can provide custom-built solutions to integrate with room control systems and facilities management software.
Integrating your room booking systems bring a wealth of benefits. Meeting finished? Instantly prompt your facilities staff that an area needs cleaning - making it ready for the next team to enter safely.
To take room booking systems even further, why not integrate it with your digital signage software to display important safety messages for staff or visitors.
Our team will find a solution to match your needs and budget and integrate it smoothly into your work environment. If you're ready to bring high-quality room booking systems into your workplace, please contact our team of experts to discuss your requirements further.

Supporting the safe return to the workplace
Room booking can play a part in the management of social distancing within the workspace.
Maintain safe distancing
In your workplaces and shared work areas indicate clearly which desks can be used, and automatically stagger what is available.
Manage room capacity
Reduce maximum capacity, adjust layouts and communicate this information clearly during booking and on room signage.
Schedule cleaning
Automatically block out the time between meetings for cleaning. Communicate a clear checklist for room users and facilities teams to follow.
Understand occupancy
Integrate sensor technology for real-time people counting. See, at a glance, how many people are in meeting rooms, at workstations or onsite.
Why choose Pure AV as your room booking system integrator
Pure AV are an award winning audio visual integrator specialising in agile workspaces, collaboration and communication solutions. Since 2003, we have worked closely with leading organisations across the globe, enabling them to connect, collaborate and create effectively.
In a technology-centric world, our dedicated team of system designers, engineers and sales specialists are here to ensure you maximise efficiency, reliability, engagement and communication through the power of AV technologies.
We have helped universities, healthcare, museums, the public sector and blue chip companies manage their workspaces through the integration of future-proof meeting room and room booking solutions. Our wide network of manufacturing partners means we don't just offer a one-size fits all solution. We find the right solution for you.
Are you ready to bring room booking systems to your workplace?
Our room booking system partners include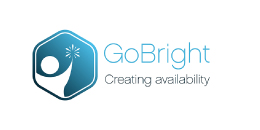 Let's talk about how room booking systems can benefit your organisation