Audio visual solutions for lecture theatres and seminar rooms
We create lecture theatres designed to meet the challenging expectations of modern-day students. Since 2003, our teams have worked with institutions across the UK to refurbish, design, install and service lecture theatres and seminar spaces. Rooms constructed to provide a platform for academic staff to inspire and engage students.
An enriched teaching and learning experience
Well executed AV in the lecture theatre space is simple to use, offers the best possible listening and viewing experience and increasingly facilitates interactive and collaborative learning. Our range of education and lecture theatre audio visual solutions include projection and video walls for displaying large-scale content, audio systems to enable consistent sound coverage and wireless collaboration and presentation technologies to remove unnecessary cabling.
We work closely with University IT and AV staff to establish consistency in the design, control and management of lecture theatre spaces. The creation by our in-house programmers of a common user interface for control, a key element in creating a seamless experience for academic staff.
Managing the growth in student numbers & taking learning beyond the lecture theatre
Lecture theatre technology also plays a part in helping universities manage growing student numbers and create extra flexibility in timetabling, without compromising the learning experience. The use of tools such as lecture capture and live streaming takes the learning beyond the walls of the lecture theatre environment. A capability becoming all the more urgent in the face of the global Covid-19 pandemic.
Even in regular times, the ability to live stream content to students, overflow theatres, call on industry experts via remote conference or refer back to recorded lecture content offers universities the opportunity to enrich the student experience.
The more recent adoption of AV over IP offers a further enhancement as the ability to distribute content over the network efficiently, increases flexibility and enables the rapid change of room groupings and layouts according to demand.
A trusted partner for AV system delivery
As a longstanding supplier to the NWUPC and NEUPC frameworks, we've been transforming teaching spaces, lecture theatres, communal areas and meeting rooms into inclusive multi-purpose spaces that enrich the student and lecturer experience for many years.
Our design teams create ecologically sound systems that support your environmental targets and help you harness technology to deliver outstanding facilities for training, research and collaboration with industry.

Talk to a member of our team about how we can help you with your lecture theatre requirements.
Lecture theatre popular technologies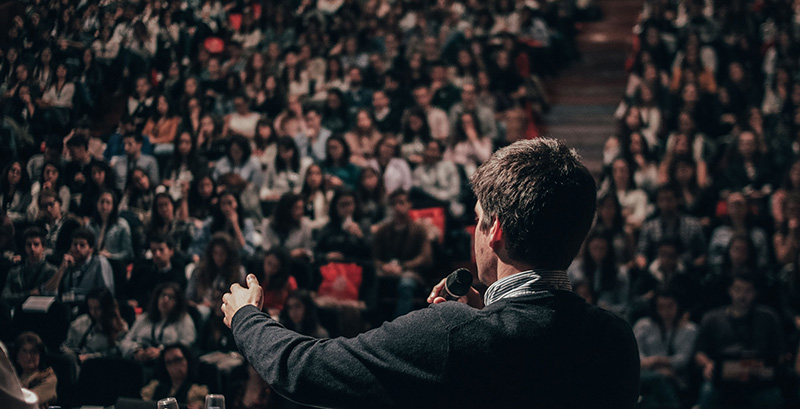 Lecture Capture
Record lectures for future play-back and review and build your library of resources to support remote learning activity.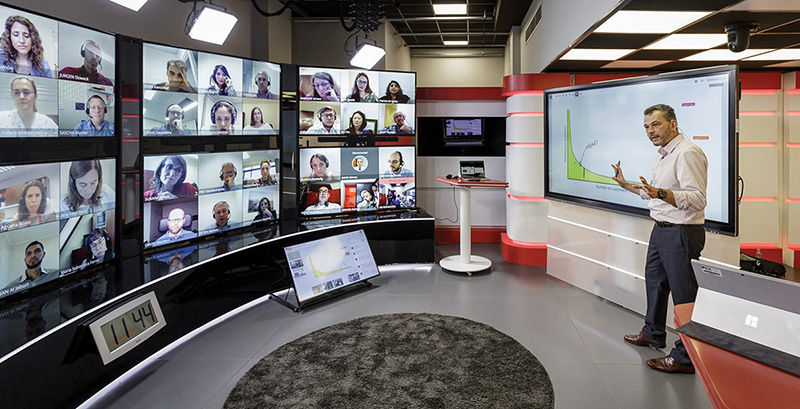 Virtual Classroom
Take your lectures online with distance learning solutions that enable real -time interaction for active student engagement.
Lecterns
Customised lecterns to manage AV equipment, provide accessibility and complement your environment.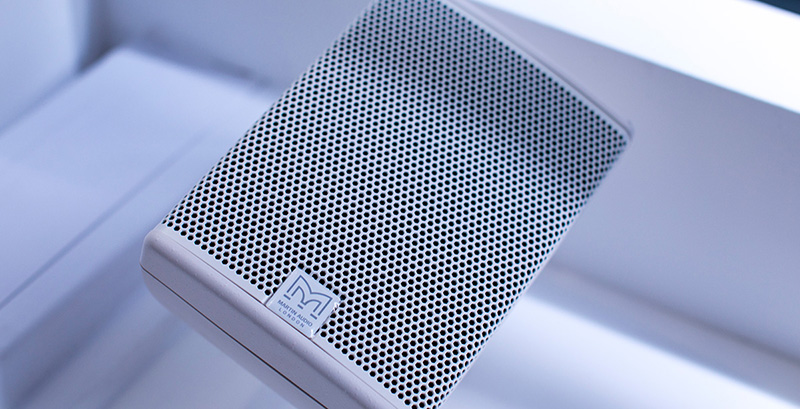 Audio Systems
Ensure voice intelligibility and full audio coverage to create the best listening experience for all participants.
Audio visual systems for lecture theatres and seminar rooms
Create a dynamic learning experience for students and staff with our range of AV solutions for lecture theatres and seminar rooms.
Modern lecture theatres and seminar rooms embrace audio visual technologies to keep learners engaged. Whether working in a large, open-plan lecture theatre, or a smaller intimate active learning space, help boost your student satisfaction scores by bringing together innovative AV solutions.
We've worked closely with the education and healthcare sectors to implement lecture theatre and seminar rooms to extremely high standards. For more information about these projects, please see our case studies.
Case studies featuring lecture theatres
Let's talk about your project