Lecture Capture to engage, educate and create a powerful learning experience
Video is a powerful tool for learning and communication. Live-streamed or recorded to create a library of digital assets, the ability to capture and share learning content creates new opportunities for business and educational institutions to share knowledge and information.
Lecture capture technology harnesses the power of video and allows you to capture, edit and share video content in rich media format. It provides the viewer with access to a rich source of searchable data, audio and video content in a form that is easy to share and distribute.
It is an effective tool to support remote and distance learning. When it is not possible to bring people together, or when you need to reach a larger group than your physical space allows, lecture capture can create a rich virtual classroom experience.
Some systems are dedicated appliances, and others are PC based, connecting into multiple video, audio and data sources. The main components will include devices to capture the video, audio and presentation content, a tool to process and edit the content obtained and a server to publish that content.
The best systems offer automation to help make the production of video content as autonomous as possible. Look out for tools such as automatic presenter tracking, template-based branding, automatic indexing and keyword extraction as well as flexible publishing options. These are features that will make your video production experience as straightforward as possible.
Lecture capture is an exciting area and as the use of video in every aspect of life continues to accelerate, so too does the technology available. Our pre-sales technical specialists have a wealth of experience in this area and are happy to help you identify the right solution for your environment. Request a demo or contact us to find out more about the latest lecture capture solutions available.
Lecture capture for education, business and specialist training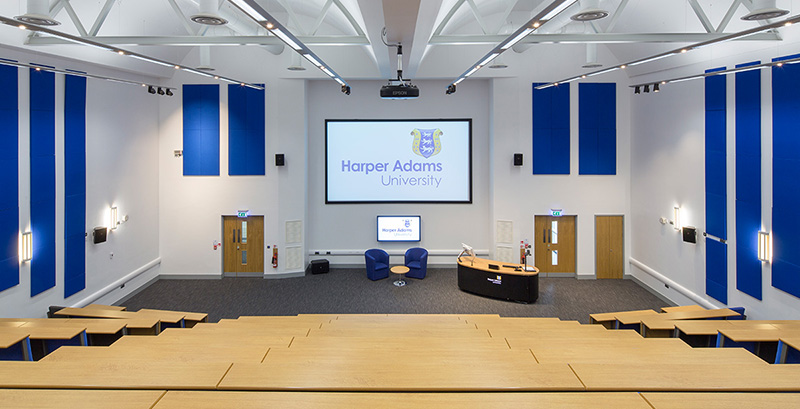 In education - an excellent tool for:
Delivery of remote and distance learning
Bespoke content creation to support Massive Open Online Classrooms (MOOC) and flipped classroom teaching
Digitisation of lectures to support tutorial-driven review and independent revision
Live conference streaming to create links between campuses and industry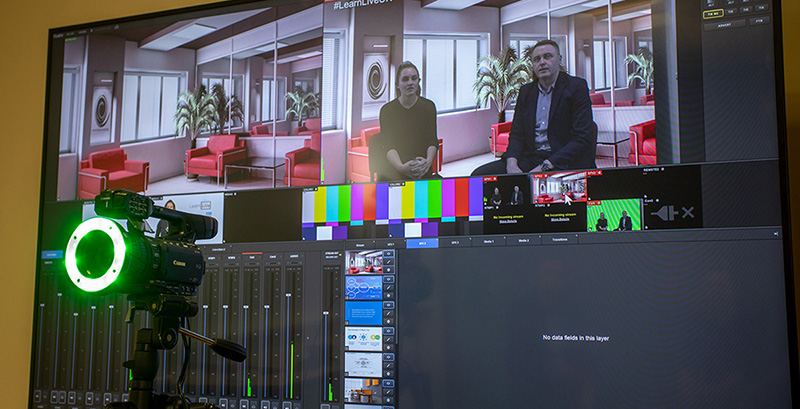 In business - a powerful method to:
Create corporate communications and 'how-to' videos
Provide digitised training and e-learning modules for staff training
Track completion of mandatory health and safety training
Produce and distribute webinar based content
Create a library of sales and marketing assets
Live stream company-wide messages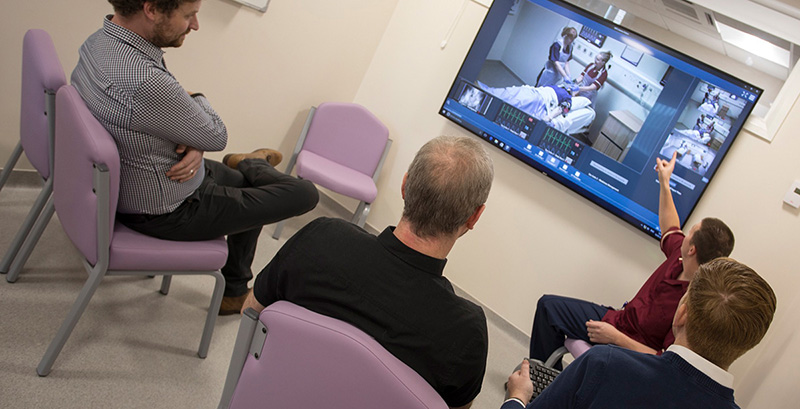 In specialised training areas - it enables:
Detailed observation of simulation exercises
The simultaneous capture of multiple sources of video, audio and data
In-depth analysis of performance post activity
Group and peer-review based on captured content
Efficient delivery of mandatory professional development courses and training
Examples of our lecture capture system projects
Why choose Pure AV as your lecture capture integrator
Pure AV are an award winning audio visual integrator specialising in agile workspaces, collaboration and communication solutions. Since 2003, we have worked closely with leading organisations across the globe, enabling them to connect, collaborate and create effectively.
In a technology-centric world, our dedicated team of system designers, engineers and sales specialists are here to ensure you maximise efficiency, reliability, engagement and communication through the power of AV technologies.
We have helped universities, healthcare, museums, the public sector and blue chip companies stand out from the crowd through the integration of future-proof lecture capture solutions. Our wide network of manufacturing partners means we don't just offer a one-size fits all solution. We find the right solution for you.
Are you ready to implement lecture capture systems to your site?
Our Lecture Capture partners include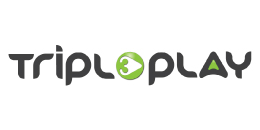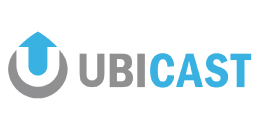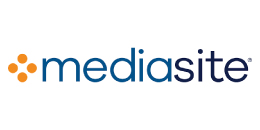 Let's talk about your project