Barco ClickShare Conference - Wireless collaboration for meeting spaces
The ability to collaborate remotely is a daily requirement for many businesses, Barco ClickShare Conference wireless collaboration systems allow teams to connect with minimum fuss for hassle-free sharing.
Barco's ClickShare Conference is a wireless conferencing product enabling users to connect, collaborate and share content through the click of a button, in as little as 7 seconds.
Found in huddle spaces, meeting rooms and boardrooms of all shapes and sizes, the ClickShare Conference provides a seamless, cable-free solution which works across all popular devices (laptop, mobile and tablet).
The CX-range offers 'Room Dock' technology, allowing users to quickly connect to in-room peripherals, from any device and using the UC platform of their choice.
The ClickShare Conference is ISO 27001 Certified and all communication from the ClickShare Conference is authenticated and encrypted by default.
Integrating the ClickShare Conference into networks can be achieved with minimal effort. As one of the UK's leading audio visual integrators, our dedicated team can guide you through the implementation process.
For a limited time, Barco are offering all new and existing customers a no-obligation 'try before you buy' offer on the new CX-30 and CX-50 range.
Are you ready to enjoy simple, secure wireless conferencing?

Featured offer: Trade in your older ClickShare models for the ClickShare Conference at a discounted rate
Choosing the right Barco ClickShare Conference Product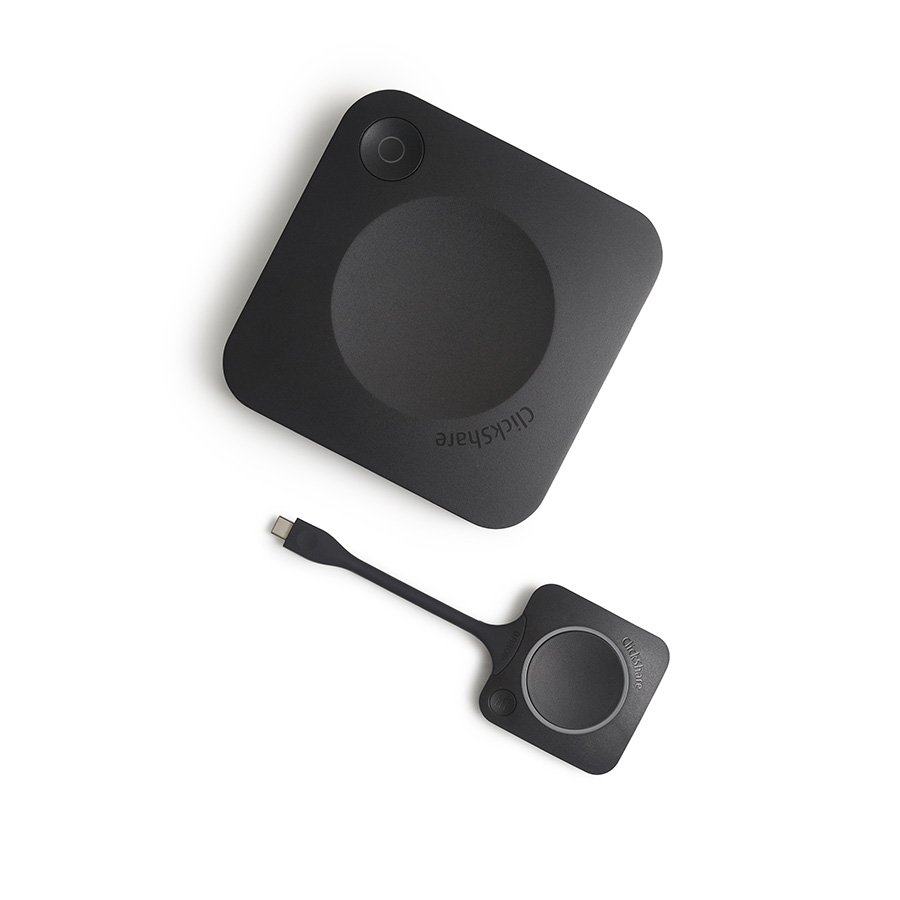 ClickShare Conference CX-20
Transform small meeting rooms and huddle spaces into inspiring conference facilities.
Full BYOD support
Collaborate remotely
Full interactivity and moderation
Triple agnostic
One conferencing button
Enhanced security
Cloud managed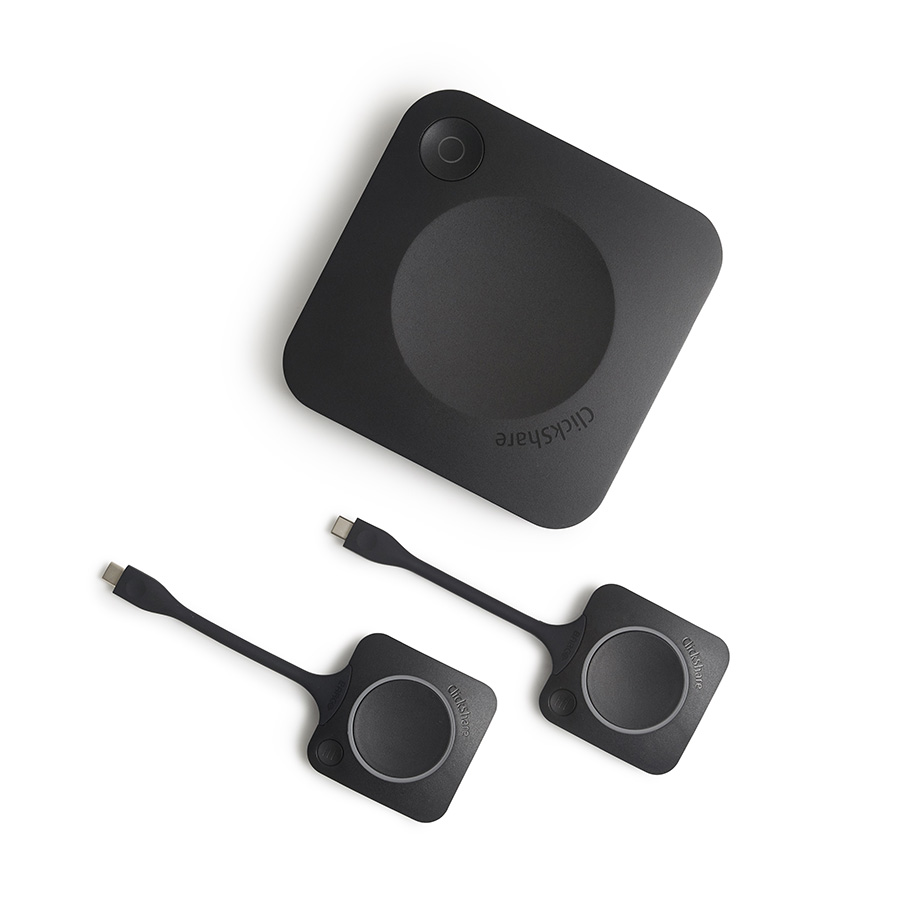 ClickShare Conference CX-30
Wireless solution for small to medium-sized meeting and conference rooms.
Full BYOD support
Collaborate remotely
Full interactivity and moderation
Triple agnostic
Two conferencing buttons
Enhanced security
Cloud managed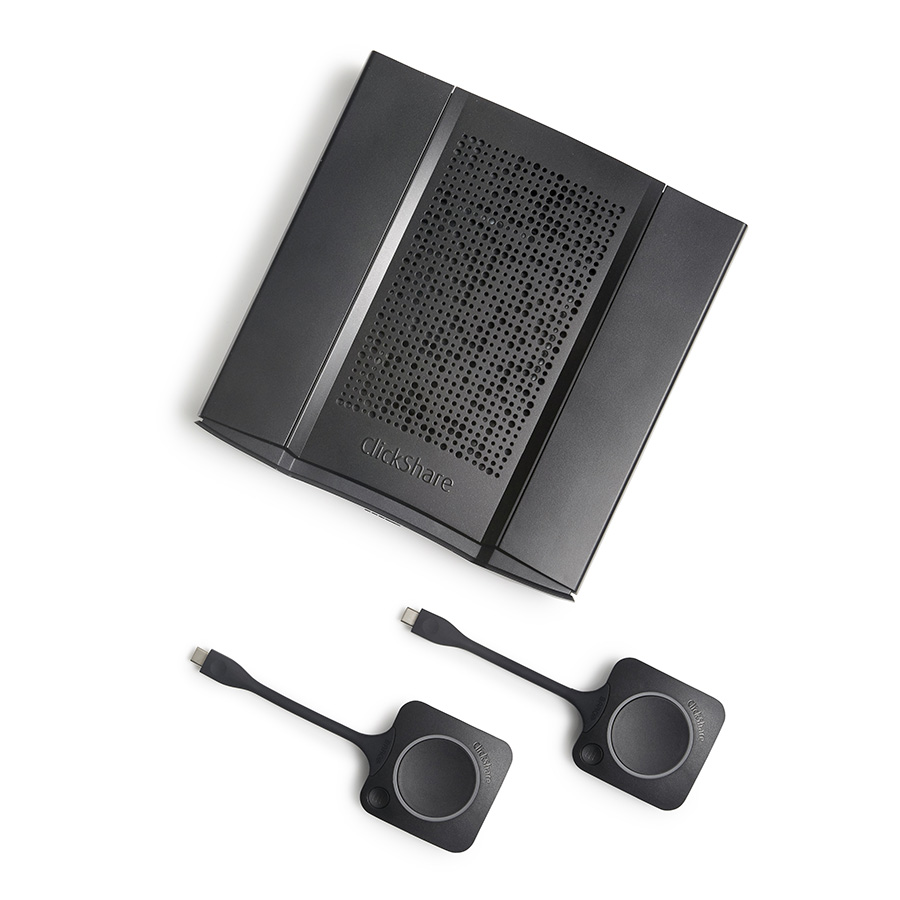 ClickShare CX-50
Premium wireless conferencing and remote collaboration for boardrooms.
Full BYOD support
High quality remote collaboration
Full interactivity and moderation
Triple agnostic
HDMI input cable
Enhanced security
Cloud managed
The benefits of Barco ClickShare Conference
Bring Your Own Meeting (BYOM) puts users at the centre of any conferencing or collaboration strategy.
Let participants use the tools they are familiar with.
Seamless user experience across every meeting or presentation.
Meeting setup times are radically reduced.
Effective collaboration and maximum engagement from participants.

Additional features of the Barco ClickShare Conference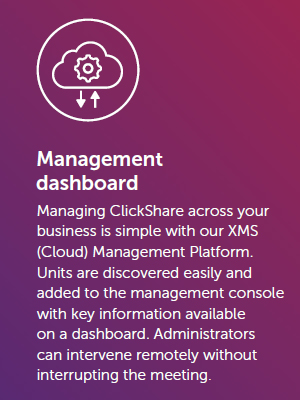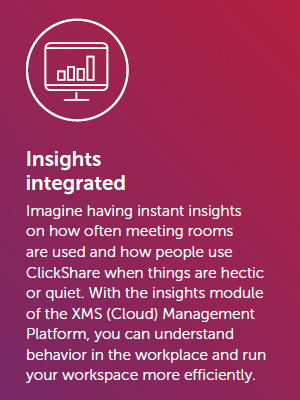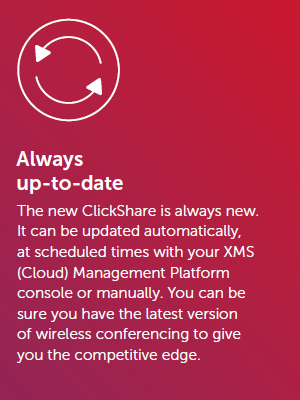 What is Bring Your Own Meeting (BYOM)?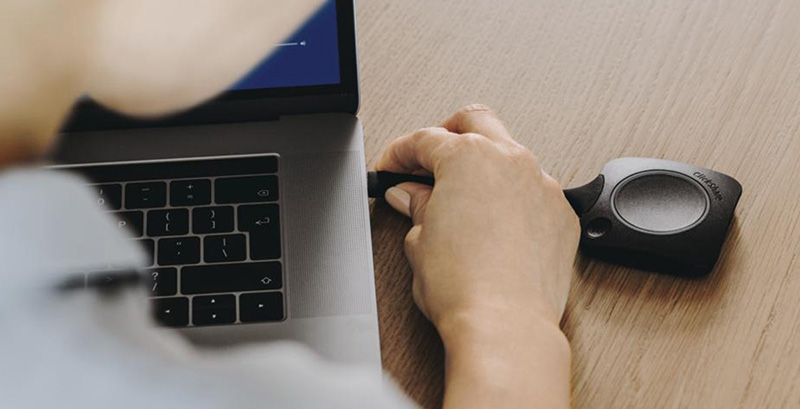 What is Bring your own meeting (BYOM)
Bring Your Own Meeting (BYOM), a natural extension of Bring Your Own Device (BYOD), is the term used when users host a conference call from their personal device using their preferred conferencing solution (e.g. Microsoft Teams, Webex, Zoom, StarLeaf and many more).
BYOM brings a richer and more rewarding meeting experience. This is why BYOM should lie at the heart of every digital workplace strategy.
Barco ClickShare solutions for meeting rooms of all sizes
When paired with in-room peripherals, users can experience perfect audio and video. Below, we have outlined some example room layouts using the Barco ClickShare Conference and Logitech in-room presentation peripherals. The Barco ClickShare Conference can be integrated into any room, making any space perfectly optimised for wireless presentations.
The Clickshare Conference series is also a fantastic addition to hybrid workers. To find out more, take a look at our article on how businesses are creating productive workspaces for hybrid teams.
Please click the images below to view a larger version of the room designs.
If you're ready to trade in your existing Barco products, or would like further information about whether the Barco ClickShare Conference is right for you - please complete the form below and one of our experienced account managers will contact you with more information.