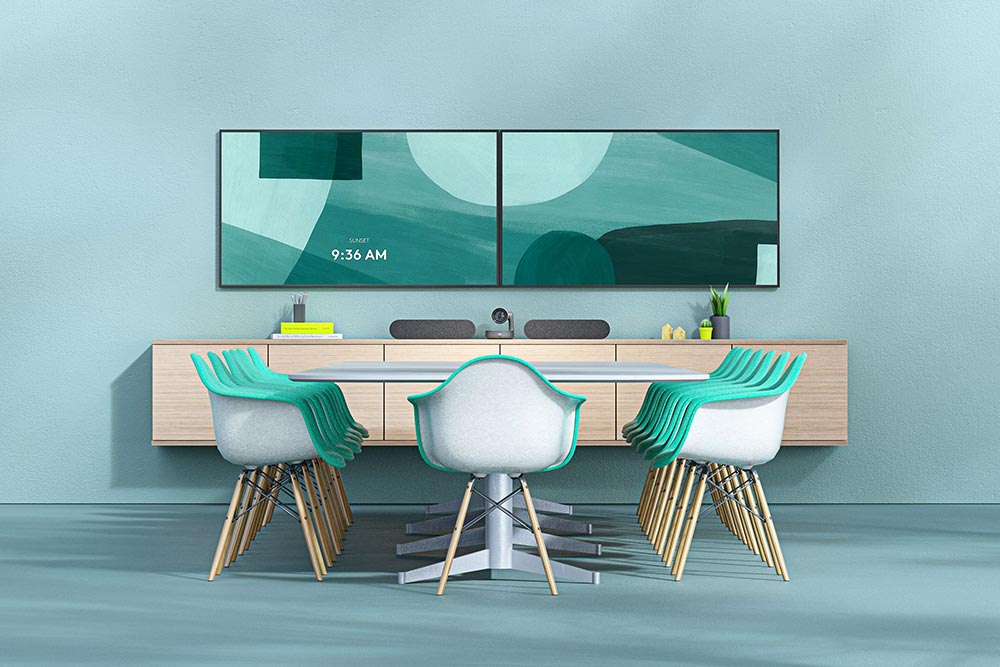 Logitech Rally (Modular System)
The Logitech Rally system is a modular video conferencing system perfect for any large meeting space. The placement of the camera, microphones and speakers really is as flexible as you can get, and can be placed in ways to get the best audio and visual experience in your spaces.
Consisting of a razor-sharp 360° PTZ (Pan, Tilt, Zoom) camera, high-quality wall-mounted speakers (with the option of adding additional ceiling speakers) and table microphones to provide enterprise-grade video collaboration experiences.
When paired with the Logitech Tap, or an alternative such as the Crestron Flex, the Logitech Rally system brings enterprise-grade video collaboration to your meeting spaces.