Logitech video meeting room systems
Logitech meeting room systems can be found in huddle spaces, meeting rooms and boardrooms of all shapes and sizes across the globe.
Designed to make meeting seamless, Logitech offer a number of individual solutions to transform modern workplace to make meeting and collaboration a fast, efficient and hassle free experience for all users.
Logitech room solutions deliver crystal clear audio, razor sharp video, and simplicity. They can transform any work space into a professional meeting space with minimal integration involved.
Complete with out-of-the-box, pre-configured interfaces for video meeting solutions including Google, Microsoft and Zoom to ensure that the hardware works effectively with your video meeting solution of choice.
For more information about our range of Logitech meeting room systems, please see below. Alternatively, to discuss your application with our experienced team, please click the button below.
A solution tailored for meeting rooms of all sizes
Our Logitech Room Solutions deliver crystal clear audio, razor sharp video, and simplicity. The complete range of Logitech solutions can be integrated into any room, making any space perfectly optimised for video collaboration.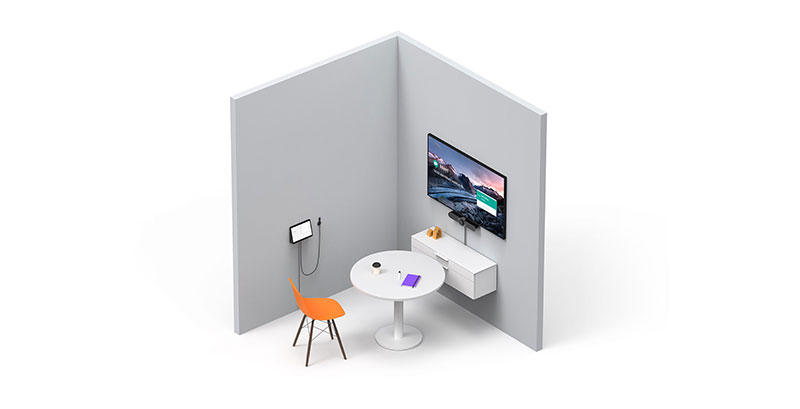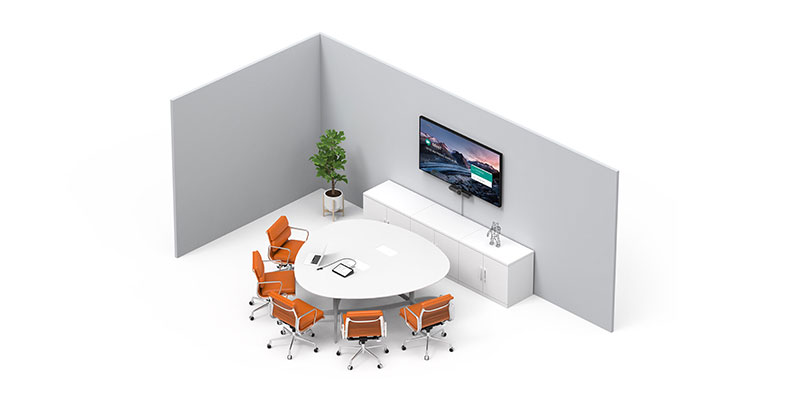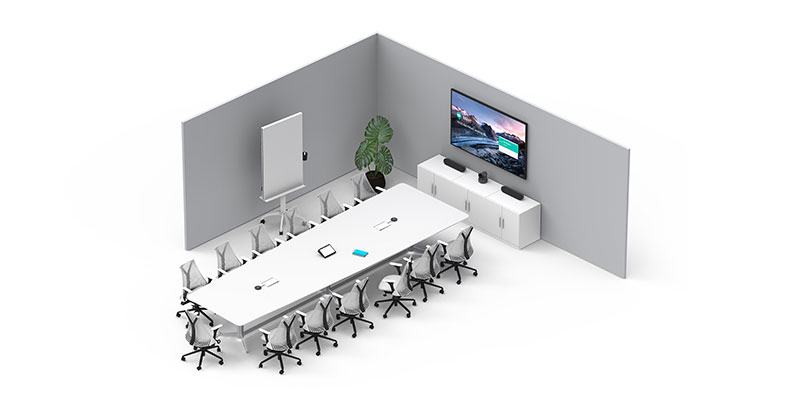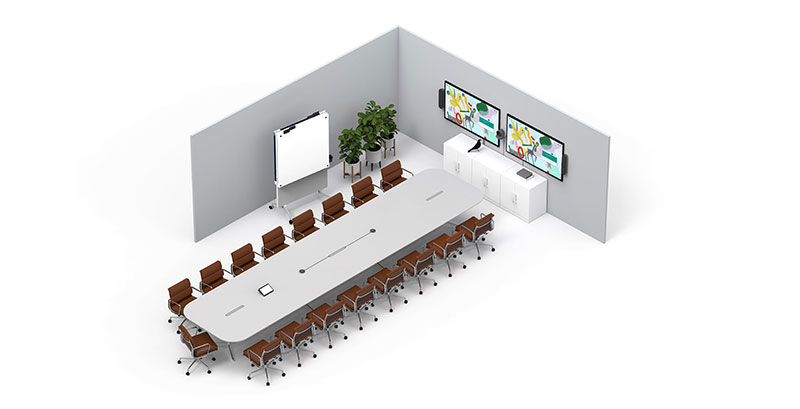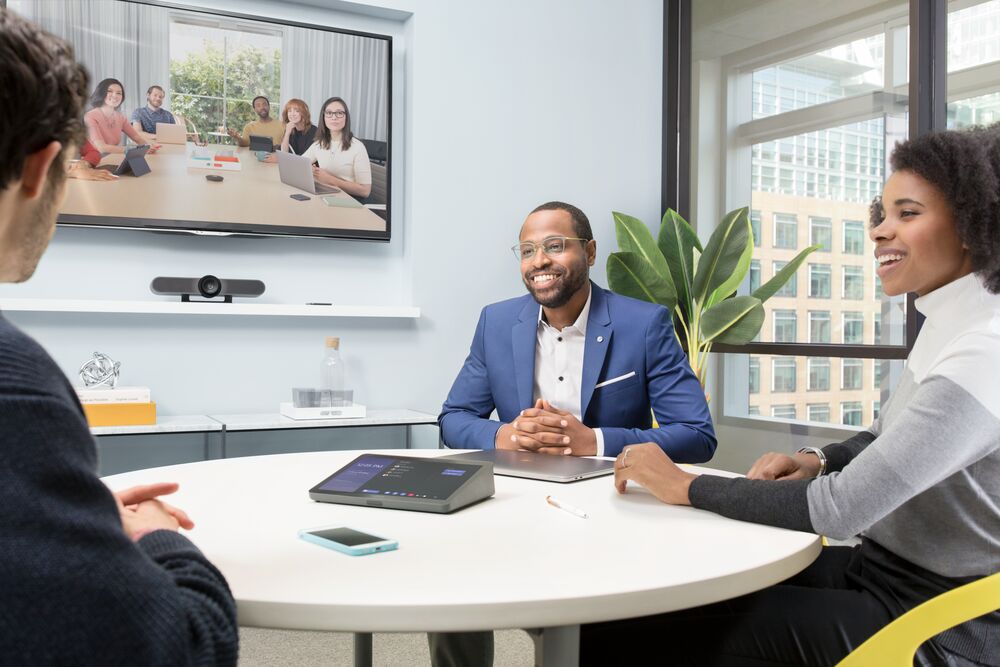 Logitech Tap
The Logitech Tap is an easily to deploy, touch-enabled, table-top video conferencing controller designed all meeting rooms.
Joining a meeting with a single 'Tap' and receive a hassle free experience when controlling your video meetings.
Compatible and pre-configured for popular meeting solutions including Google Meet, Microsoft Teams or Zoom, the Logitech Tap comes complete with a simple to use interface so you can get meetings started with ease.
The Tap includes a number of powerful 'out of the box' features including, calendar integration and instant content sharing, meaning you have a complete overview of your meetings.
Logitech meeting room bundles
Logitech's range of meeting room peripherals deliver crystal clear audio, razor sharp video, and simplicity. When paired with the Logitech Tap, you can effortlessly create a seamless meeting experience, regardless of your room size.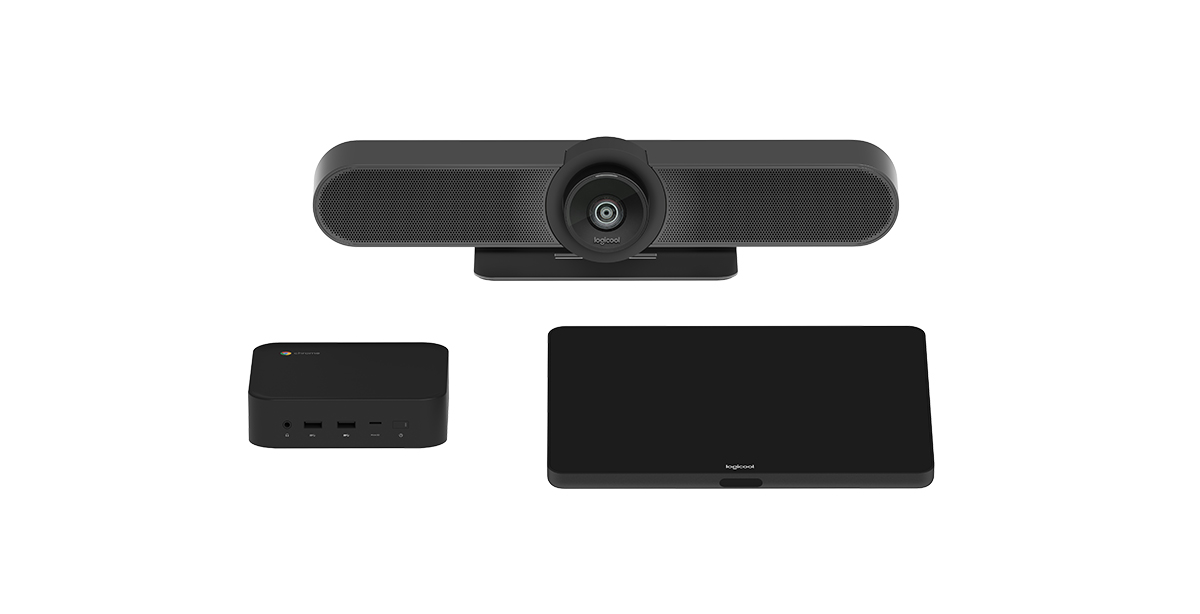 Logitech Meetup
For small meeting rooms
The all-in-one conference solution with an ultra-wide lens camera and microphone.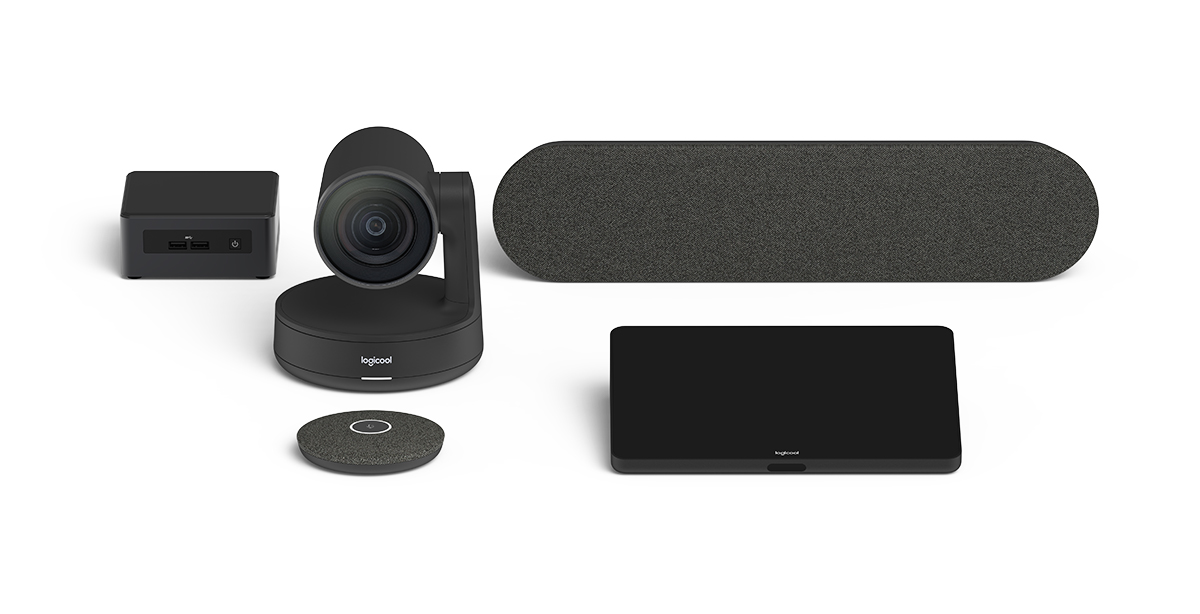 Logitech Rally
For medium sized meeting rooms
Premium Ultra-HD ConferenceCam system with automatic camera control.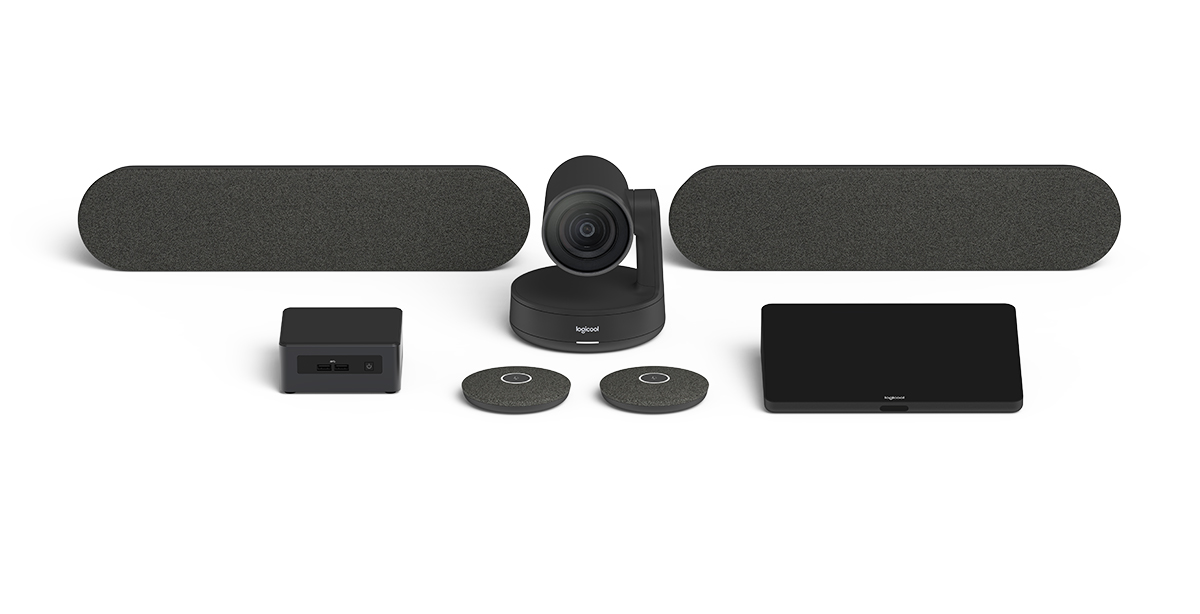 Logitech Rally Plus
For conference rooms and boardrooms
Studio-quality video, unmatched voice clarity, and RightSense automation.
Why choose Pure AV as your meeting room integrator
Pure AV are an award winning audio visual integrator specialising in agile workspaces, collaboration and communication solutions. Since 2003, we have worked closely with some of the leading names across the globe, enabling them to connect, collaborate and create effectively.
In a technology-centric world, our dedicated team of system designers, engineers and sales specialists are here to ensure you maximise efficiency, reliability, engagement and communication through the power of AV technologies.
We have helped universities, healthcare, museums, the public sector and blue chip companies stay connected through the integration of future-proof meeting room solutions. Our wide network of manufacturing partners means we don't just offer a one-size fits all solution. We find the right solution for you.
Are you ready to integrate meeting room systems to your site?
Let's talk about your project