Audio visual systems for meeting and conference rooms
Modernise your meeting spaces and set the foundation for optimum teamwork, communication and productivity with our range of audio visual solutions for meeting rooms.
Our team of designers, programmers and engineers can provide your users with flexible, future-proof audio visual technology. Whether you're looking to improve efficiency in huddle spaces, training rooms or breakout rooms, we can help drive successful collaboration, presentation and communication across your organisation.
Through the implementation of technologies including secure video conferencing, wireless presentation and room booking systems, we ensure seamless meeting experiences for users of all skill sets. We hold exceptional relationships with our technology partners and can provide audio visual systems at the best possible commercial terms.
To discuss our meeting room solutions further, please contact our technical experts by clicking the button below or completing the form at the bottom of this page.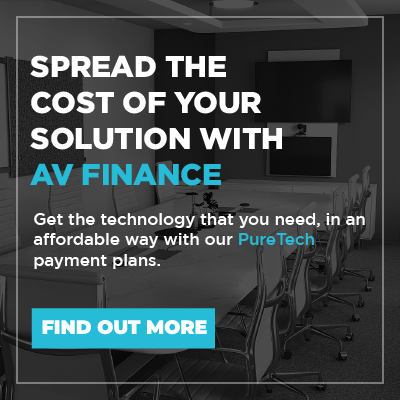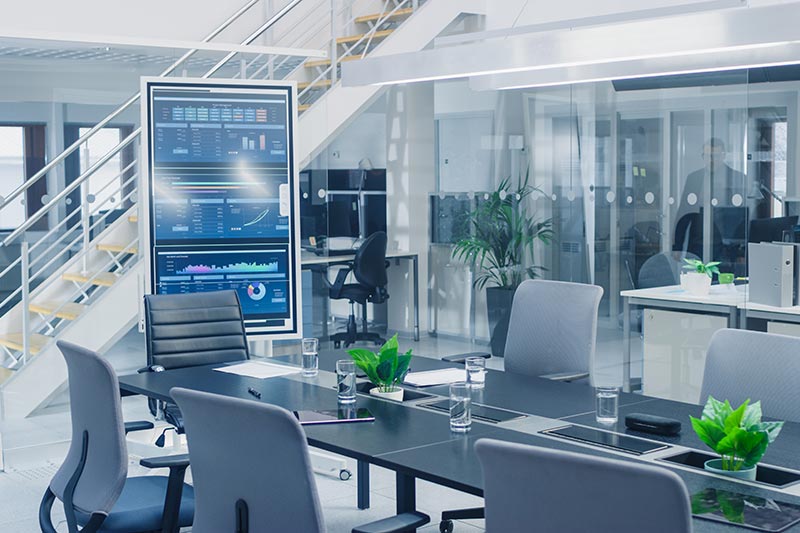 AV systems for the modern meeting room
The ability to move seamlessly from an individual work activity to group collaboration is a critical requirement for effective working.
Whether that activity takes place in a formal meeting room or somewhere more ad-hoc, the experience should be simple, consistent and enable people to get to work quickly and effectively.
With our help, businesses and institutions are making use of the best audio visual technology to create consistent user experiences that stimulate innovation and enable employees to work to their full potential, wherever they spend their working day.
Take control of your meeting room technology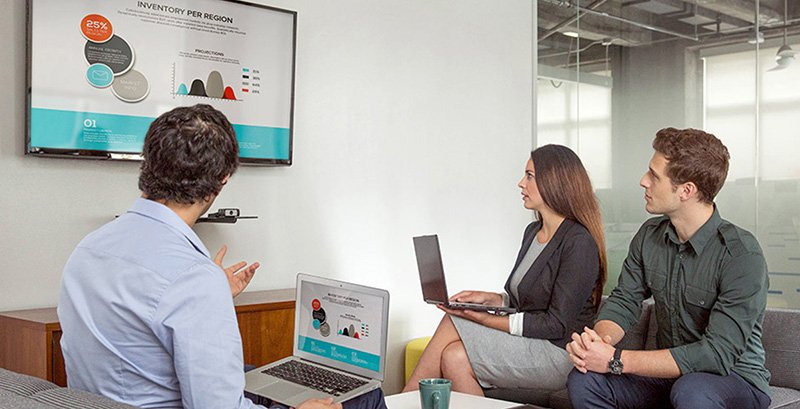 Huddle Spaces
A place to step away from the busy office environment to somewhere for small groups to discuss, debate, share ideas, and review presentations.
These compact, economical spaces are perfect for video and audio conferencing as well as more informal, unscheduled meetings.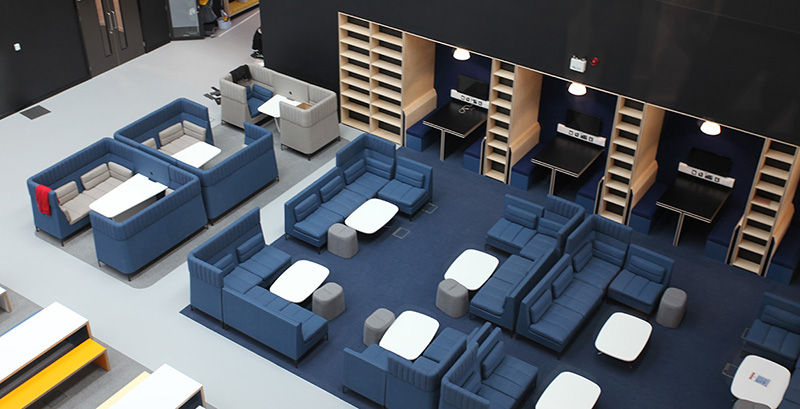 Multipurpose Spaces
Make the most of the available space within your office environment. Create communal areas, great for ad hoc working that can transform into conference and large group presentation areas when needed.
Intelligent furniture design, combined with intuitive control systems enable the technology to adapt seamlessly to meet the required use.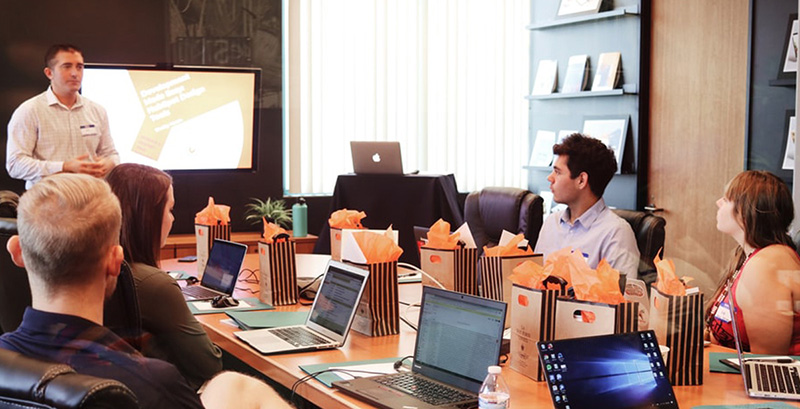 Medium & Large Meeting Rooms
More formal perhaps, but still flexible and invariably in high demand. Well-designed meeting spaces become a hub for productive group work.
Accommodating personal devices and walk-in-and-use equipment; these spaces adapt to your users. Providing simple control and quick start meetings, they give access to clear audio, large, bright presentation screens and simple connectivity with remote participants.
Whether collaborating with team members or meeting clients, these are areas to get together and create successful outcomes.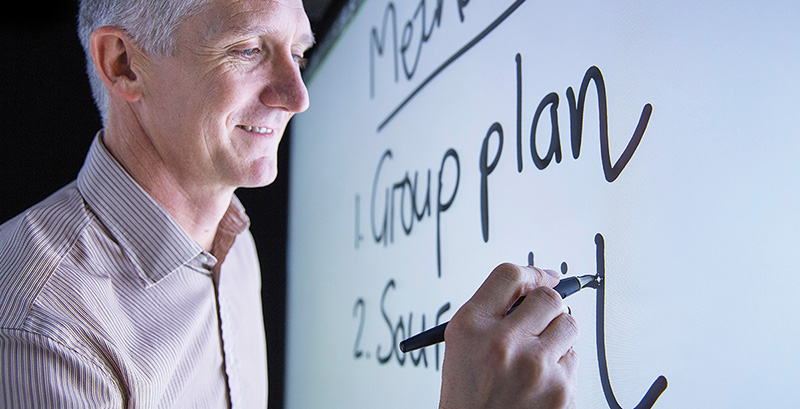 Training Rooms
Training sessions tend to be longer than a traditional meeting, so you need an environment that offers comfort, as well as facilitating opportunities for observation, interaction and feedback.
Depending on the nature of the training, your layout will vary enormously, the priority, is to ensure clear lines of communication between the tutor and the class, excellent visibility and clarity of sound, all enabled through the effective use of AV.
Technology can also facilitate the transition between, full class learning, group work and individual activity, all of which the tutor can oversee and manage with simple to use controls.
Popular AV technologies found in meeting rooms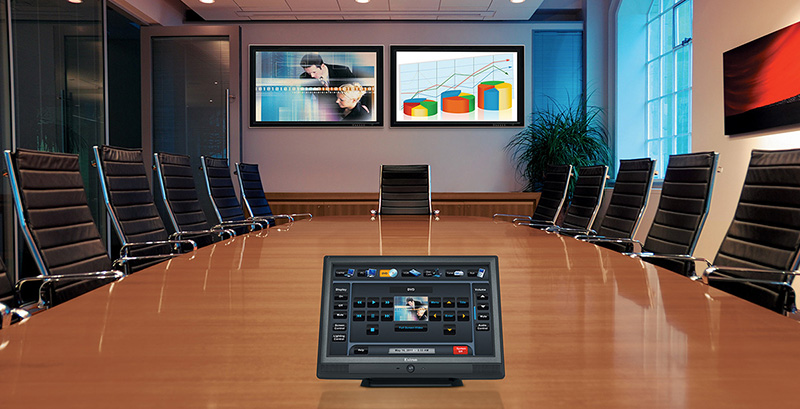 Room Control Systems
Simplify the management of your meeting room technology and create a consistent experience with intuitive control panels.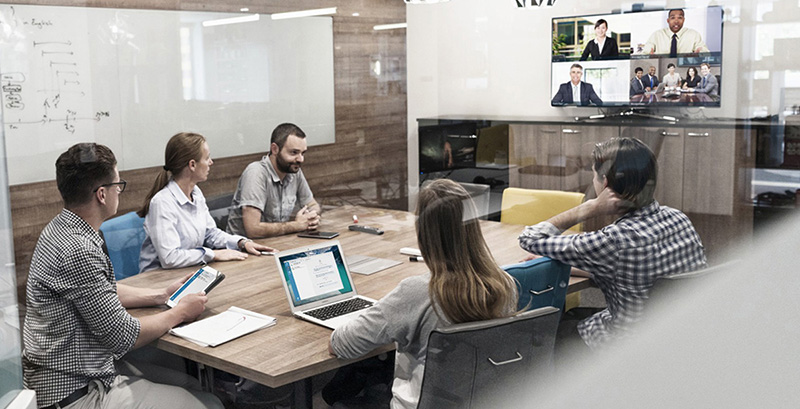 Video Conferencing
Connect your teams and communicate with customers through effective video conferencing and collaboration systems.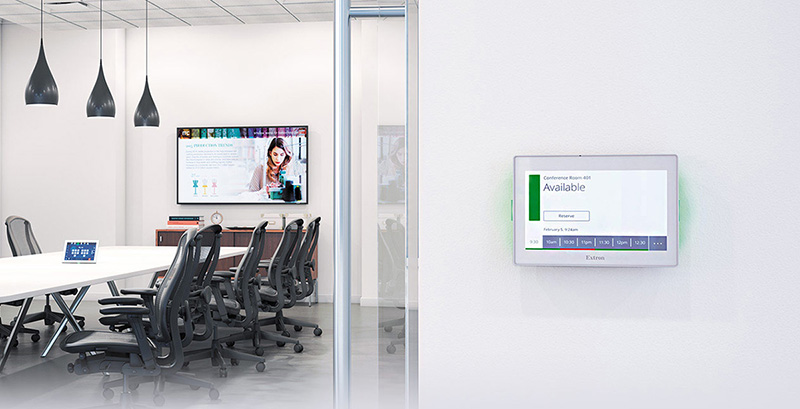 Room Booking Systems
Check room status, make reservations and sync room bookings to your online calendars with our range of room booking systems.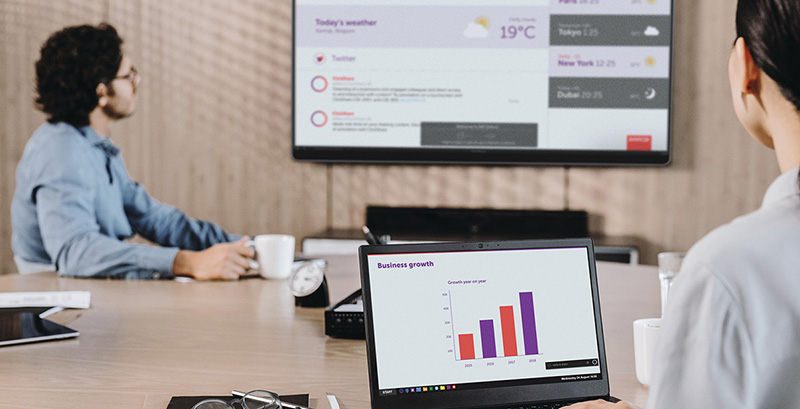 Wireless Presentation
Eliminate cables and ensure quick, intuitive and secure content sharing in your meeting spaces with our range of wireless solutions.
Why you should invest in an audio visual solution for your meeting rooms
Bring your board members, stakeholders, managers and teams into a space which encourages successful teamwork, communication and collaboration.
Help them to share ideas with access to crystal clear audio and bright visual displays, with simple and secure methods to connect and share data.
Give them the power to start meetings quickly with seamless and intuitive room control systems.
Provide reliable, consistent user experiences that increase adoption and remove barriers to productivity.
Get in touch to talk with our team about reliable solutions that enable you to bring the right minds and skillsets together, wherever and whenever you need them.
Innovative AV system design for meeting rooms
Our experienced team of designers, programmers and engineers chose from the best audio visual and communication systems to create your meeting room solution. The technology choices are broad, which means that there will be a solution that is right for your organisation. Although every room is unique, there are consistent technologies such as room control, commercial displays and wireless presentation capabilities that regularly feature.
We will work with you to identify and deploy the workplace technology that solves the particular challenges of your organisation and offers the best fit for your people, environment and budget.
If you are unsure of where to start, please click on the images below to see a selection of example solutions found in traditional meeting spaces. Or for more information, please contact our experts who will be more than happy to help.
Case studies featuring meeting rooms
Let's talk about your project