AV over IP video distribution
Audio Visual over IP (AVoIP) is an easy to manage, flexible solution designed to distribute audio visual signals directly through IT infrastructures.
Using AV over IP introduces a simple way for organisations to deliver rich and varied content to multiple locations, overcoming the distance limitations associated with traditional AV distribution. Your content travels as far as your network reaches.
Creating enormous flexibility, when you integrate an AV over IP system onto an existing network infrastructure or a specific AV network, you increase adaptability and scalability. Removing limits to the number of sources and destinations you can use and reach, and giving you the potential to transport your audio, video and control wherever they are needed.
AV over IP enables high-quality video, audio and control signals to journey over long distances with low-latency making it ideal for large-scale deployments of digital signage, IPTV and streaming. The ability to transmit over copper and fibre optic cable and route through network switches offering cost savings over traditional AV matrices.
Commonly found in university settings, AV over IP solutions enable the flexible content distribution needed to support active learning, live streaming and the ability to adapt teaching spaces to suit timetabling, class sizes, and overflow into additional learning areas.
In stadiums, hotel and large enterprise deployments, the move to AV over IP offers greater freedom to manage, future-proof and scale audio visual deployments. With these systems, we are making effective use of low bandwidth, low latency and high AV quality. With AV over IP, your IT teams can manage their AV network with familiar switching technology and not worry about costly port expansions when growth occurs.
To discuss our range of AV over IP solutions further, please contact our experienced team by clicking the button below.
The value of AV over IP
Highly scalable: network based systems can accommodate very large numbers of sources and end points and can distribute content over long distances.

Cost effective: routing content through computer network switches offers a more cost effective alternative to traditional AV matrices.

Flexible management: with AV-over-IP, IT professionals can leverage their data networks as the transport infrastructure for AV and manage their AV network with familiar switching technology.

Examples of our AV over IP projects
Why choose Pure AV as your AV over IP integrator
Pure AV are an award winning audio visual integrator specialising in agile workspaces, collaboration and communication solutions. Since 2003, we have worked closely with leading organisations across the globe, enabling them to connect, collaborate and create effectively.
In a technology-centric world, our dedicated team of system designers, engineers and sales specialists are here to ensure you maximise efficiency, reliability, engagement and communication through the power of AV technologies.
We have helped universities, healthcare, museums, the public sector and blue chip companies stay connected through the integration of future-proof AV over IP systems. Our wide network of manufacturing partners means we don't just offer a one-size fits all solution. We find the right solution for you.
Are you ready to integrate AV over IP to your site?
Our AV over IP partners include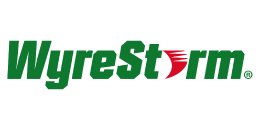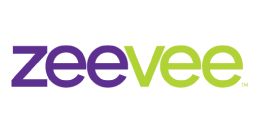 Let's talk about your project