Poly collaboration solutions from Pure AV
From enhancing the home working experience to creating flexibility and freedom in our office spaces, our priority is to make it easy to connect and collaborate without barriers.
The Poly portfolio is full of solutions created to make meaningful, human connections, whether you are at home, in the office or somewhere in between.
With a wide range of smart headsets, conferencing tools, management software and services to choose from - we will bring you new ways to hear, see and work together more easily in today's digital workplace.
Poly solutions combine with leading collaboration platforms like Microsoft Teams, Zoom or any other meeting service to create environments that foster productivity, innovation and enable organisations to adapt to changing work styles and situations.
Centralised management systems make it straightforward to manage, update and monitor your systems and ensure you maximise your investment while easing the process of support.
Contact the team at Pure to find out more about the solutions enabling 'smarter working' by empowering organisations to choose the best style, location and work environment for productive success.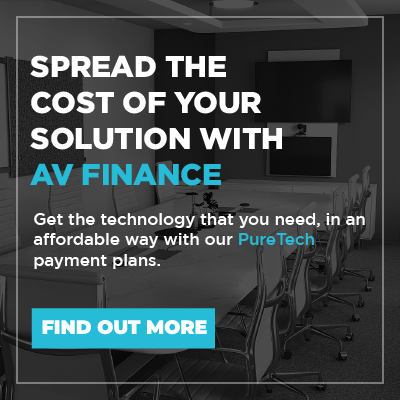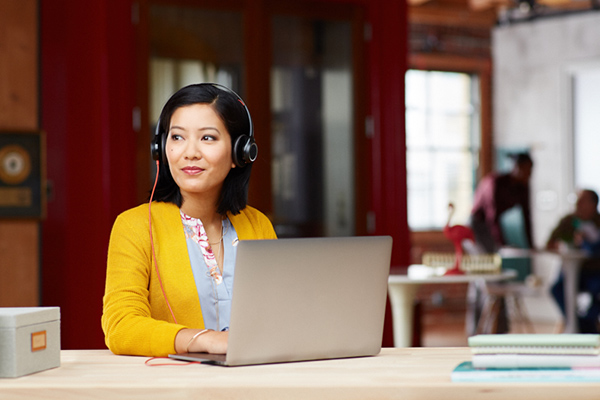 Productive working anywhere.
Are you working from home or back in the office? Maybe you are blending the two? It's common for many of us right now. But with your employees spread over different workspaces and a need to follow social distancing regulations, it might seem a daunting task to keep everyone connected and working at their best.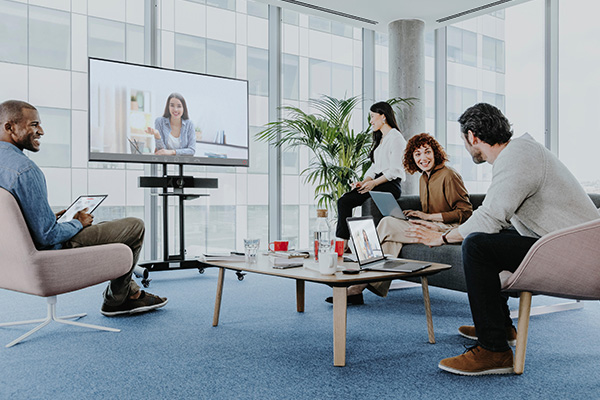 Make the right technology choices
You might be looking at different devices and technology to help keep you, your team and your customers connected. Will a headset and camera help home workers avoid distractions? Should you invest in video collaboration solutions to equip your office space for online presentations and meetings?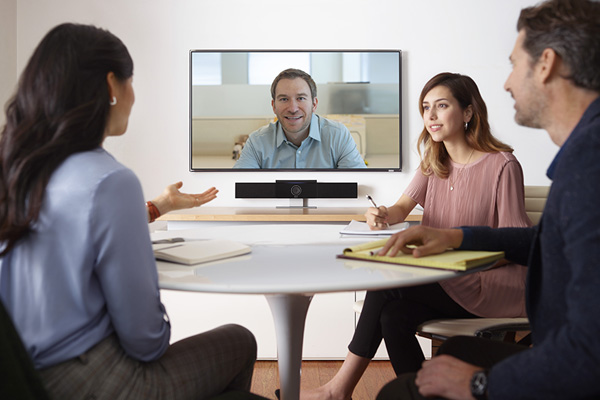 Keeping productive working simple
The team at Pure AV can help you to simplify these decisions. Once we understand how you want to work, we can help you select the tools that will deliver the best results.
There are a wealth of tools available from Poly to help create productive, connected spaces. We can help you select those that offer the greatest value for you and your team.
From kitchen tables to conference rooms, we will keep you working where you work best - wherever that might be.

Poly collaboration solutions
Poly's range of solutions is designed to give you the flexibility to work your way. From headsets to meeting room cameras, microphones and speakers - Poly will equip your team with the tools to help them start meetings quickly, maintain social distancing and reach clients anywhere.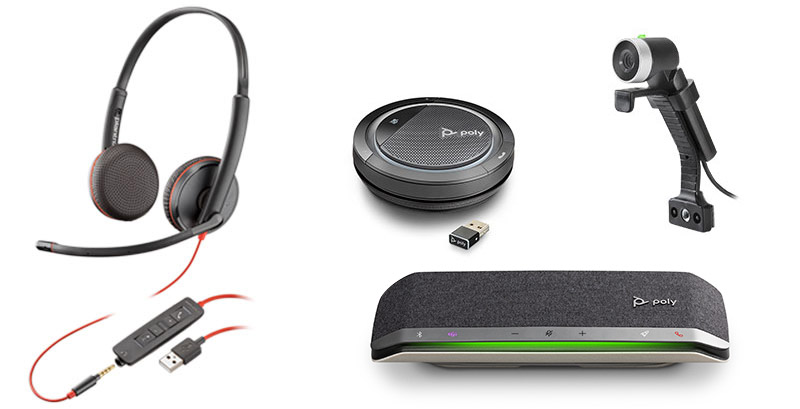 Poly for Home Working
In a world of social distancing, restricted travel, and dispersed teams, businesses need employees to have as much impact from their kitchen table or home office as from their desks in the office.
Poly headsets keep communication consistent and make it easy to collaborate without distraction. Professional grade headsets elevate the experience of Microsoft Teams, Zoom or any other service seamlessly - and combined with headset management software allows IT to centrally manage and update the headsets of remote and in-office workers.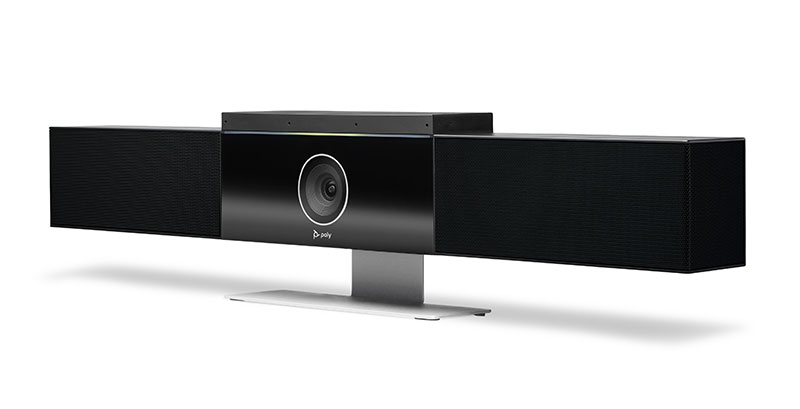 Poly Huddle Space Solutions
Small groups, remote participants, a video collaboration platform like Microsoft Teams or Zoom - this is the reality for many meetings today as businesses adapt and accelerate post-lockdown activity.
Keeping it simple is key to successfully equipping smaller meeting spaces. Easy to manage and use, with Poly you get video conferencing up and running quickly. From USB video bars that connect to a PC to all-in-one solutions that natively run your favourite video app, Poly offers quality video and handles background noise to give everyone a great meeting experience.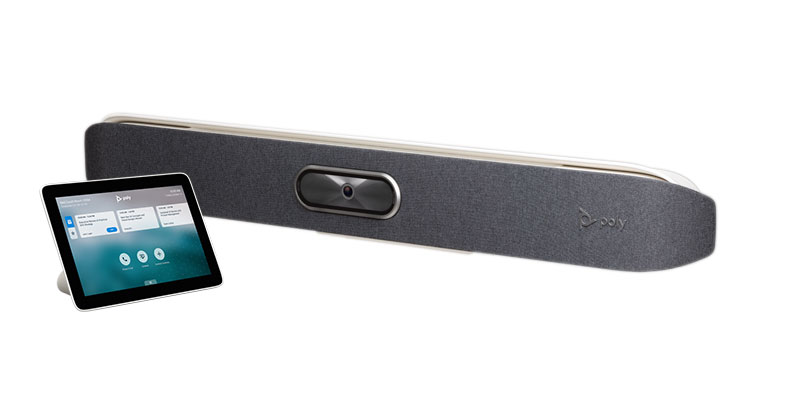 Poly in the Conference Room
Different conference rooms have different needs, but people need great performance and consistency of experience in every room - no matter what size or shape the venue.
By adopting Poly conference room solutions, you will experience exceptional quality video and audio that makes it feel like you're all in the same room. Smart cameras with automatic framing, remarkable audio pickup and sound innovations that remove distracting noises from calls make collaboration possible no matter where your team is located.
Download the Poly e-guide
Take a look at how Poly solutions can help make the workspace work for your employees. Whether located at home, back in the office or anywhere in between.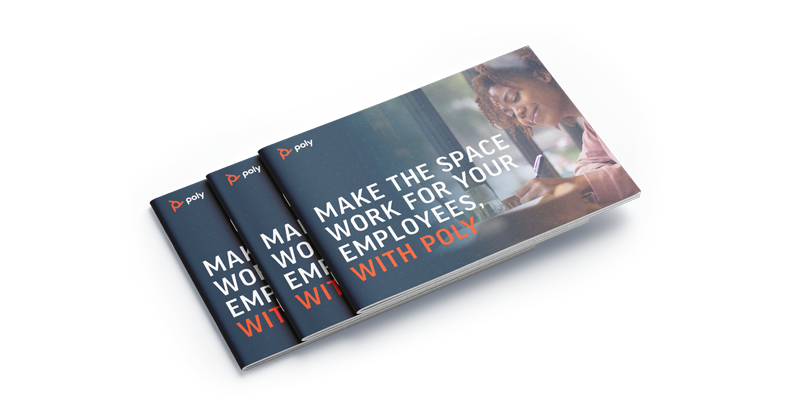 Talk to our experts about Poly