Commercial audio system design and installation
High-quality audio systems significantly enhance the user experience within any space.
Communicate, inform and entertain with commercial audio solutions from Pure AV
Whether you aim to improve clarity as you communicate information, increase the richness of audio for entertainment, or use audio for safety announcements, our commercial audio solutions optimise the way you manage and experience sound.
Clear communication
"Can you hear me?", whether, at the end of a video call, in a meeting room or standing at the front of an auditorium of 500 people, we can help to ensure that the answer is always yes, and crucially, give you the confidence to stop asking the question.
From personal audio peripherals to portable systems, to complex integrations, we have the manufacturer partnerships, audio planning expertise, and integration experience to meet your needs.
Good quality sound is critical. When your audio is effective, interactions become more natural, understanding increases and people collaborate more successfully.
Audio for entertainment and impact
Clarity of sound, no feedback, no distortion and no echo just beautiful audio able to evoke a response from those that hear it. Whether part of a performance or a more subtle background to welcome and connect guests in a hotel or bar environment, music and audio has the ability to add an extra dimension to the way we experience a space or a moment.
Audio that is easy to manage and control
Your audio system should be intuitive and give you the flexibility to manage playlists and settings with ease. Our business music systems are designed to put you in control. We will program and balance sound and make use of system presets so you don't need to worry, creating automated settings tailored to your needs.
Whether managing sound for intelligibility, impact, or both; achieving the right balance is key. While there are software programmes to assist with optimal speaker positioning there is a definite art in sound, and we are very fortunate at Pure AV to have some dedicated audiophiles who are passionate about creating the perfect audio experience for our clients
We place great importance on the audio part of audio visual and will guide you through the process of selecting the right audio for your environment, taking into consideration required performance levels and available budget.
If you would like to discuss your project with our experts, please contact us and we will be more than happy to help.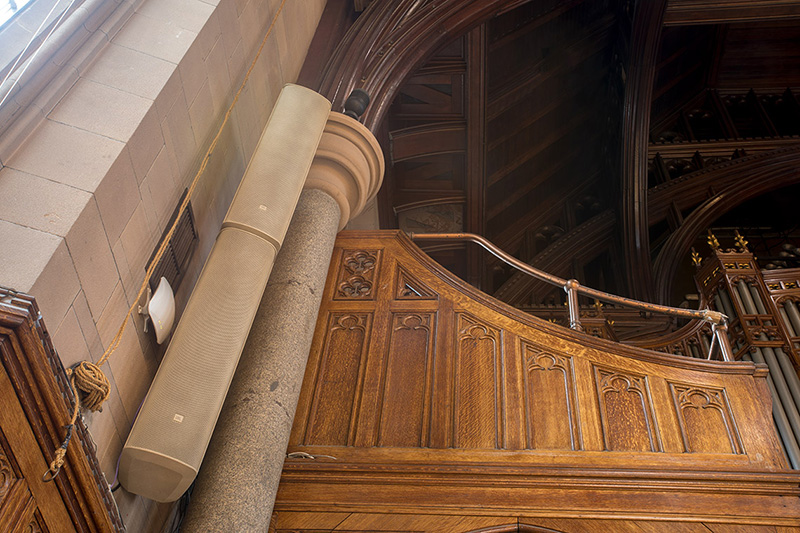 Audio and your environment
Audio reacts to your environment
The shape of the building, the fabric of the walls, the number of people in a space, and many more situational factors will influence how sound behaves.
To achieve the best audio performance, audio design must extend beyond the core system and consider the use of acoustic panels, fabrics and furniture.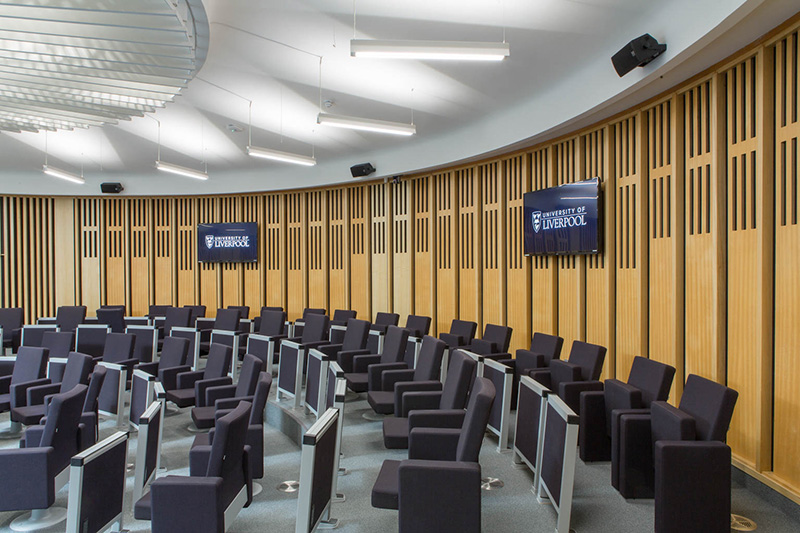 Audio planning and acoustic modelling
A vital tool to create the best listening experience.
Achieving optimum coverage is more than just thinking about how powerful your speaker of amp is.
The position and layout of your equipment is critical, as is the equalising of the audio once installation is complete.
There are software packages and technical tools to help plan and model the correct audio system. Combining these tools with experience, expertise and a passion for audio will always deliver the best results.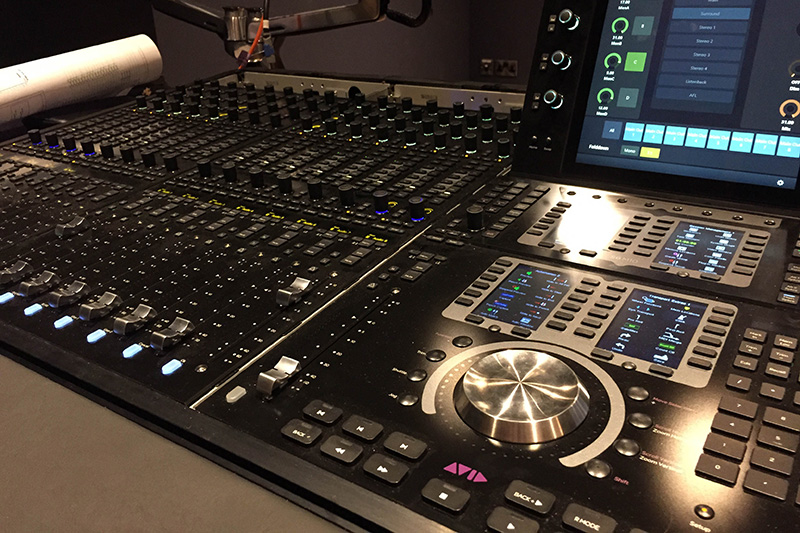 Balancing Audio for different uses
Your intended use will prioritise different aspects of sound.
In presentation, training and conference setting your focus might be speech intelligibility.
In a theatre of performance venue, you want the fullness of immersive sound to enrich the emotional connection of the audience.
More often than not you need to find the correct balance between elements of both.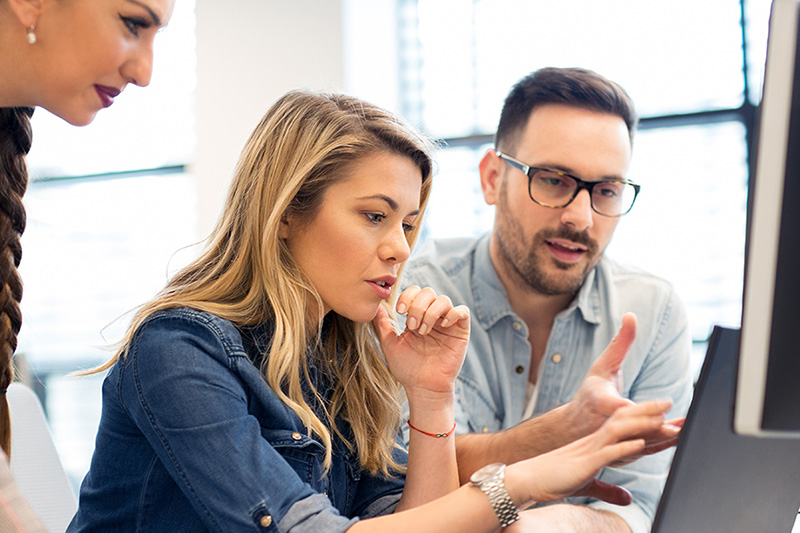 Removing the worry from audio solutions
We can remove the complexity from specifying audio systems
We have a team of highly qualified audio specialists who can understand your requirements, assess the environment and build a system that delivers the audio performance you need.
You decide the outcome and we will bring together the technology and expertise to make it happen.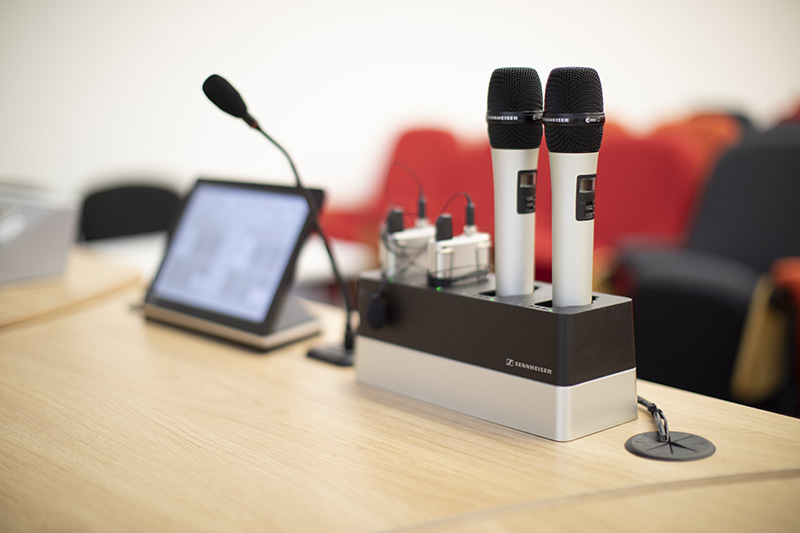 Portable audio peripherals from world-leading manufacturers
We work closely with a wide range of leading audio manufacturers, ensuring we source products of the highest quality at the best possible
commercial terms.
Utilising portable peripherals provides you with the flexibility and freedom to deliver key messages in your workplace.
Why choose Pure AV as your audio system integrator
Pure AV are an award winning audio visual integrator specialising in agile workspaces, collaboration and communication solutions. Since 2003, we have worked closely with leading organisations across the globe, enabling them to connect, collaborate and create effectively.
In a technology-centric world, our dedicated team of system designers, engineers and sales specialists are here to ensure you maximise efficiency, reliability, engagement and communication through the power of AV technologies.
We have helped universities, healthcare, museums, the public sector and blue chip companies stand out from the crowd through the integration of future-proof audio solutions. Our wide network of manufacturing partners means we don't just offer a one-size fits all solution. We find the right solution for you.
We have a highly qualified team of designers and audio specialists who can understand your requirements, assess the environment, and build a system that delivers the best possible audio performance for your needs. You decide the desired outcome and we will bring together the technology and expertise to create it.
Are you ready to implement commercial quality audio to your site?
Examples of our audio system projects
Our audio system manufacturing partners include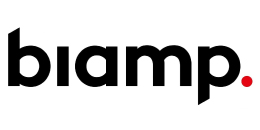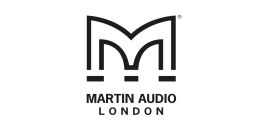 Let's talk about your project