Audio visual solutions for boardrooms
Strengthen the decision-making process and encourage collaboration with our range of audio visual solutions for boardrooms.
The modern boardroom is designed to drive success. When users have access to the right tools and technologies, key business decisions can be discussed and implemented, effectively.
Give users full control of board meetings, whether collaborating in the same room or communicating remotely. Technologies such as occupancy sensors, conference scheduling and simple one-touch source selection ensure a seamless meeting experience.
With the addition of peripherals, including in-room speakers and microphones, users have access to high-definition audio coverage and secure wireless connectivity, improving the overall collaborative experience.
To discuss our boardroom solutions further, please contact our technical experts by clicking the button below or completing the form at the bottom of this page.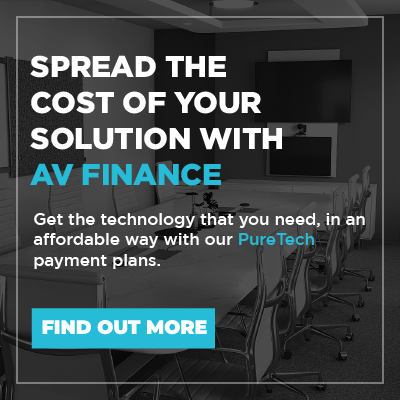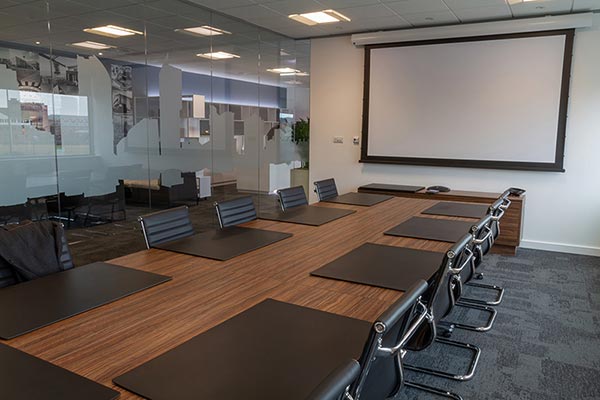 Innovative AV systems for boardrooms
When designing an audio visual system in a boardroom environment, there should be no compromise on style. Through wireless connectivity, discreet audio fittings, custom technology housing and furniture options, our team of experts can design a solution to match your brand and impress your visitors.
Reliable technology in the boardroom is essential. Robust design and programming, backed by remote diagnostic and support capability reduce the risk of downtime and safeguards business-critical areas. For businesses that require additional assistance, our support team offers a range of services, including the option to base technicians permanently on-site.
As an award-winning audio visual integrator, we can help you transform existing under-used boardrooms, or design new ones from scratch to deliver spaces that encourage productive working and can be used by staff with confidence.

Popular boardroom AV solutions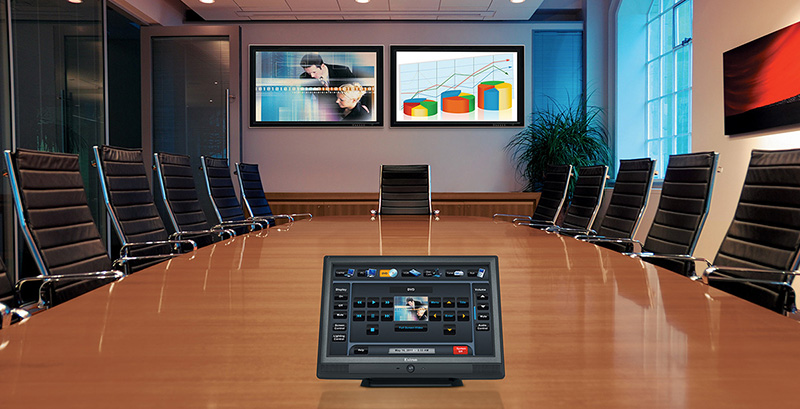 Room Control Systems
Simplify the management of meetings and devices with intuitive room control systems.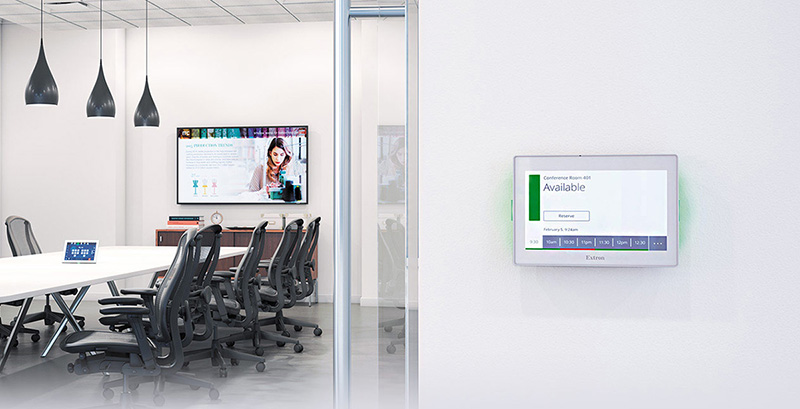 Room Booking Systems
Make reservations and sync room bookings to your online calendars with our range of room booking systems.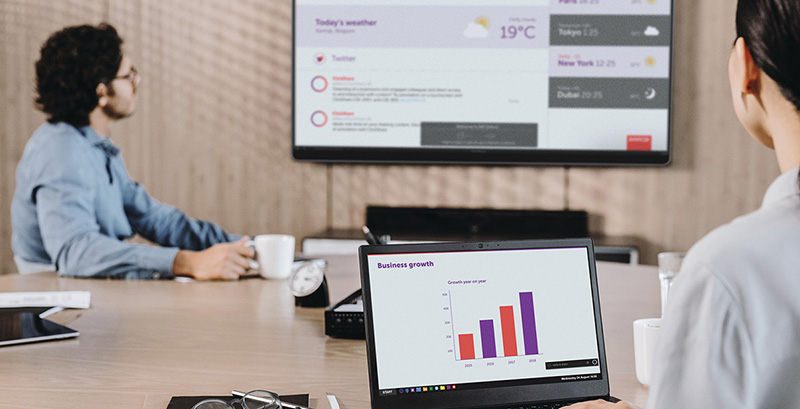 Wireless Presentation
Ensure quick, intuitive and secure content sharing for your meeting spaces, with our range of wireless solutions.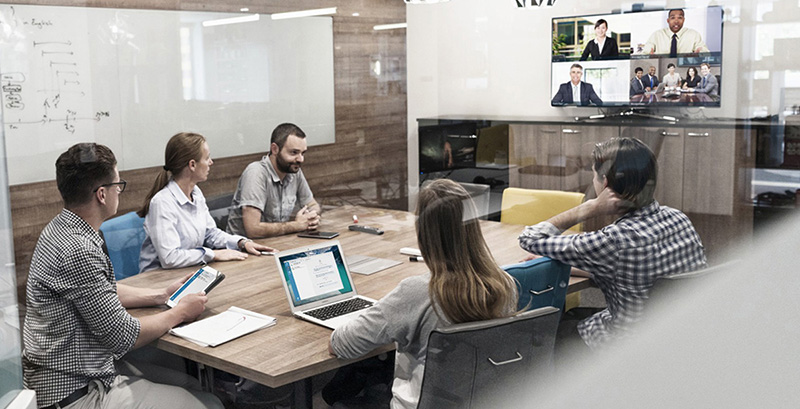 Video Conferencing
Connect dispersed teams through effective video collaboration and conferencing systems.
Corporate audio visual systems
Create a stylish space where strategic decisions are made with ease and executive teams can present and communicate clearly and effectively.
A breathtaking boardroom relies on keeping all cabling away from view and even the addition of custom-built technology housing to keep everything looking professional and on-brand.
Room automation and control ensures meetings are quick to start. At the same time, flexible connectivity keeps data sources at your fingertips and makes content sharing simple, making your boardroom a hub of productive communication and activity.
Experts in AV solutions for boardrooms
Our experienced team of designers, programmers and engineers can integrate numerous audio visual systems into boardroom environments.
Although there isn't a one size fits all solution, there are similarities between many boardroom systems, including, room control, commercial displays and wireless presentation capabilities.
Click on the image to the leftabove to see an example of a traditional boardroom setup. For more information, please contact our experts who will be more than happy to create the perfect solution for your business environment.
Case studies featuring boardrooms
Let's talk about your project