Audio visual solutions for clinical simulation suites
Simulation suites are an invaluable tool in the preparation of clinical staff for the challenges they will face working within the NHS. Complete with realistic ward layouts and interactive manikin simulators, simulated learning scenarios provide the opportunity to train and learn a wide range of medical procedures in a risk-free environment.
As an approved supplier on the NHS SBS framework, our teams provide AV equipment and technical support for medical simulation suites in teaching hospitals and training centres across the country.
Our simulation solutions recognise the importance of discreet observation and the ability to capture, playback and analyse every aspect of the training activity. Reliability and the use of technology that is easy to operate are also critical to successful simulation environments.
The clinical training environment will often combine traditional teaching areas and debriefing rooms with hidden observation areas situated around practical training spaces. We make use of a range of networked video, audio and display solutions to ensure the seamless distribution of content between the different areas making sure that every action can be seen, heard and reviewed.
Our systems are always simple for teaching staff and technicians to manage and are designed to squeeze every ounce of value from the available budget. We can also repair and upgrade existing suites, improving equipment performance and extending the life of your current facilities.
Talk to a member of our team to find out more about the simulation suites installed by Pure AV within the NHS and discuss how we can help with your project requirements.
Popular clinical simulation technologies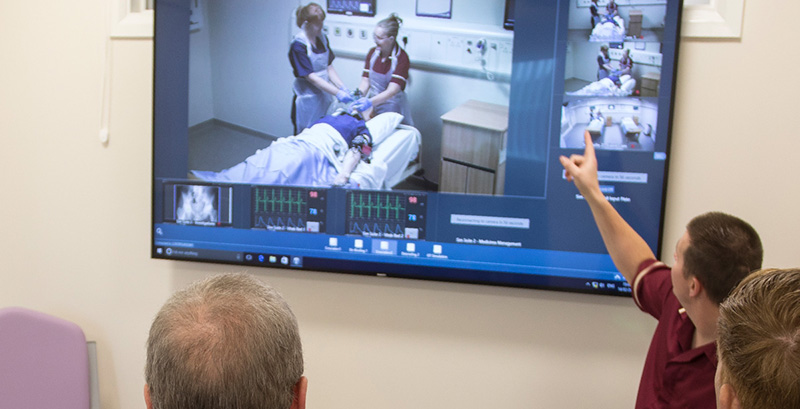 Live Streaming
Observe practical training exercises in real time for instant feedback and peer review with live streaming.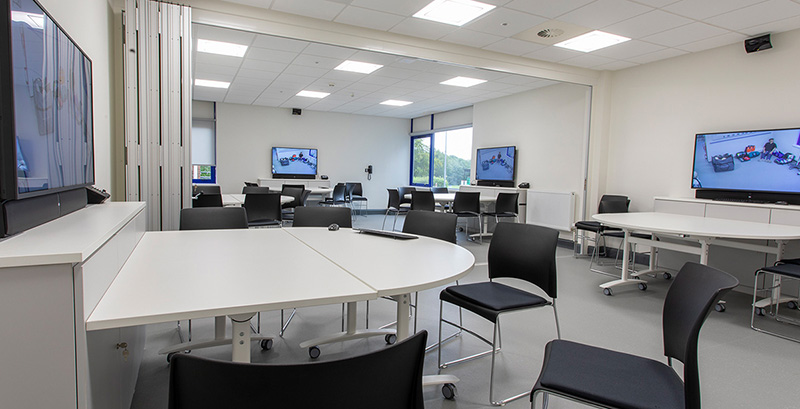 Commercial Displays
Play-back and review your practical tasks on our range of high quality commercial displays.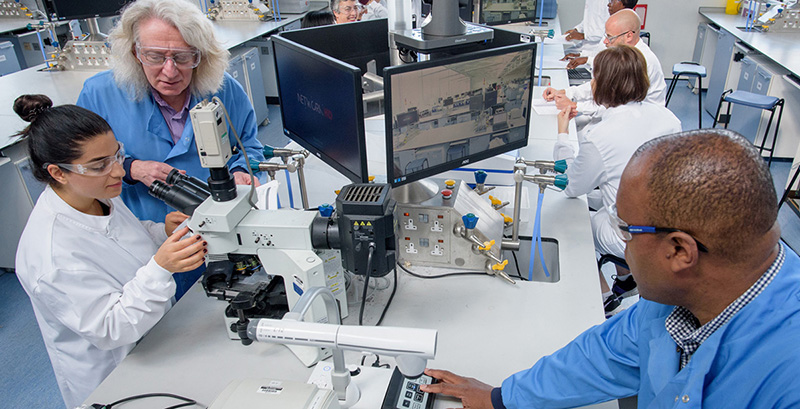 AV over IP
Deploy content and information throughout your training venue with networked audio and video.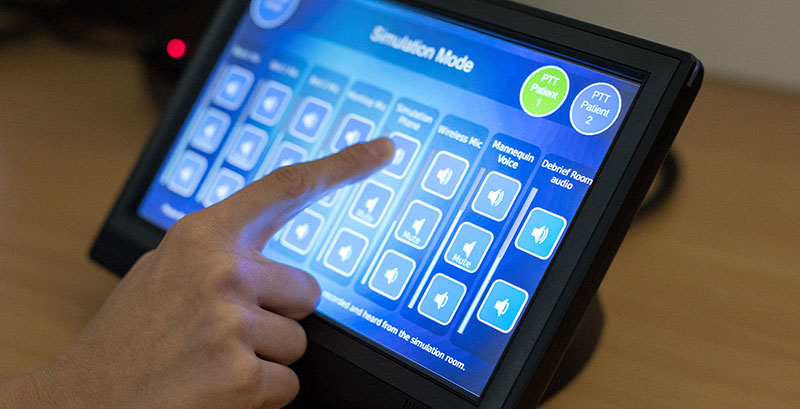 Room Control Systems
Designed to make room and content management simple. Unify your technology with a intuitive control systems.
Audio visual systems for clinical simulation suites
Prepare your healthcare professionals in a realistic medical environment.
Within the field of healthcare training, there is a significant focus on practical, scenario-based teaching.
The ability to observe, review and feedback within a simulated environment is a critical part of staff preparation and skills maintenance in healthcare delivery.
Whether planning a new build or the refurbishment of existing facilities, our team of designers, programmers and engineers provide a range of solutions for hands-on training that supports healthcare staff in the provision of patient care.

Case studies featuring simulation suites
Let's talk about your project