The use of interactive displays in our workspaces has grown exponentially. Their value as a tool to bring people together to collaborate and share ideas is now widely recognised and a device once the reserve of classrooms is finding its place in our office and work environments.
Driving the rise in popularity is an improvement in performance, a reduction in price and increased choice in the market place. The result is that there is now an interactive display out there to meet the needs and budgets of almost any business and use case.
At Pure AV we work with a range of manufacturers to allow us to offer you the product which is the best fit for your organisation and application. We talk to you to understand the experience that the people using the equipment want and then build the solution to make that experience a reality.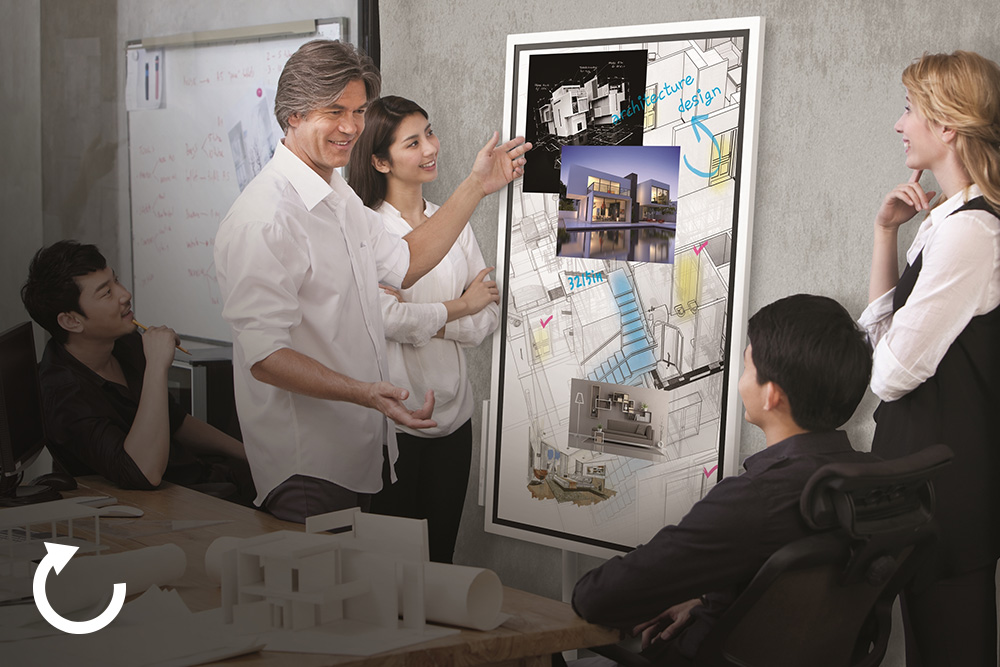 The whiteboard / flipchart alternative
Simple, intuitive devices to digitise your brainstorming sessions.
Walk up and start writing
Fuel team creativity
Protect your valuable ideas
The all-in-one solution
Designed to be the hub of your meeting space.
An enhanced meeting experience
Real time collaboration wherever you are in the world
A smooth and intelligent touch experience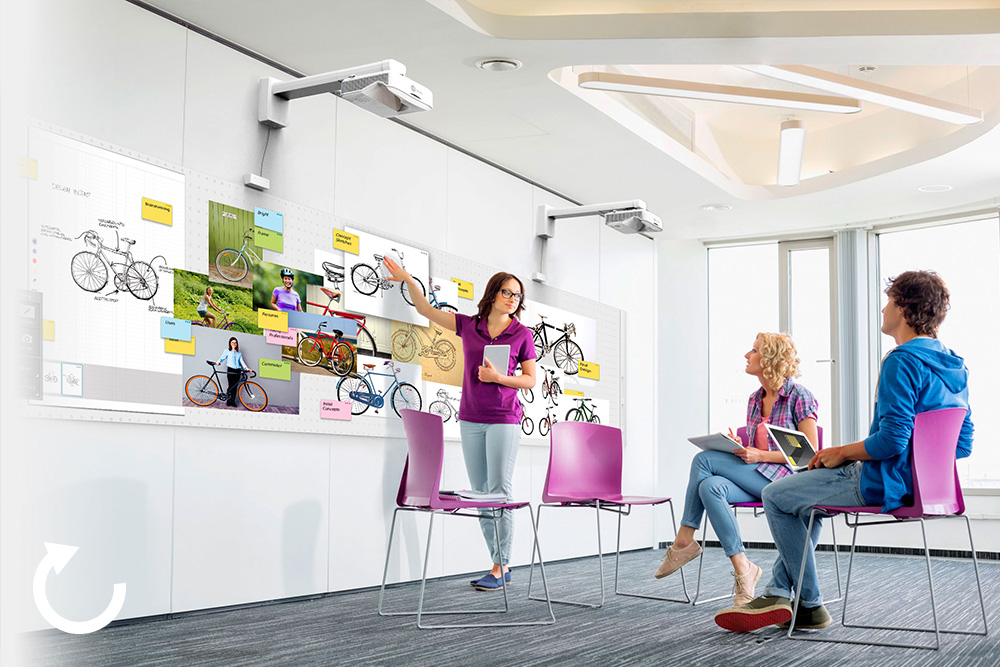 Get in touch
The visual collaboration device
Boundless visual collaboration lets your team work together as one.
Expansive cloud-based canvases
Flexible configurations
Engage and empower your workforce
See how we can help introduce interactivity to your workplace.