AV Awards Shortlist Party
01 Sep
In the build up to this year's grand AV Awards event on 29 September, the AV Magazine team held a shortlist party at London's Southbank Centre to celebrate with the finalists and judges.
Pure AV were represented at the party by managing director, Peter Sutton and marketing manager, Erica Whittle (pictured below). Peter is delighted with an award nomination that he describes as the 'icing on the cake' to a project well delivered.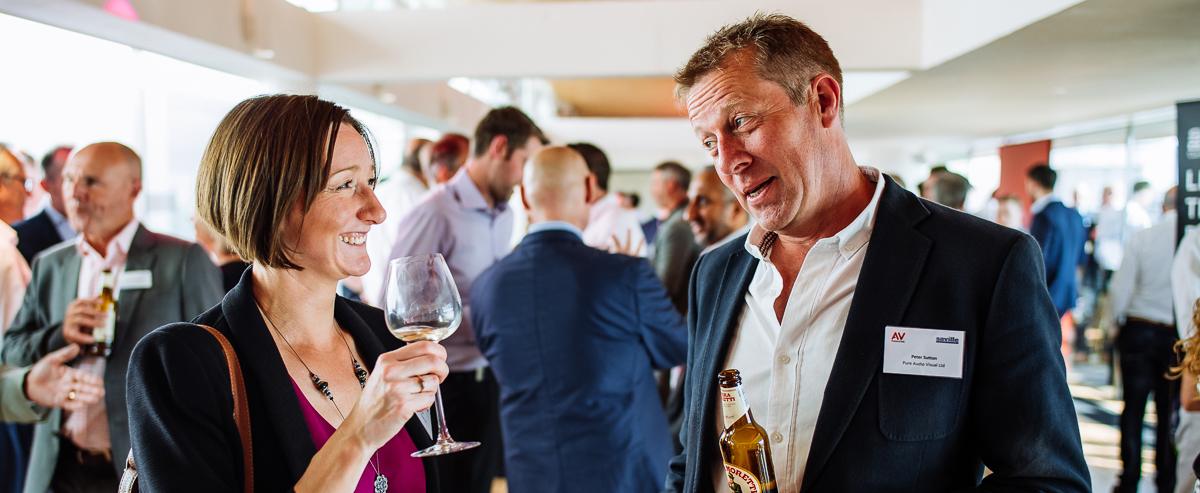 Well done to the team behind the project who are out there doing a great job for Pure AV customers. Pure Audio Visual is shortlisted in the category Education Project of the Year for work completed on the Collaborative Lecture Theatres at The University of Leeds.
Check out the video below to see more views and opinions from the AV Award Shortlist Party.