Lancashire Business Expo 2019
04 Apr
The Lancashire Business Expo is one of the region's most popular business exhibitions and this year's event held on the 29th March at the Preston Guildhall did not disappoint.
Pure AV joined fellow exhibitors showcasing products, services and solutions to solve the challenges of the modern-day business organisation.
With over 1800 visitors, the event was a resounding success. The Pure AV team had a busy day networking and demonstrating the Samsung Flip, a new device that is helping to make meetings productive and hassle free.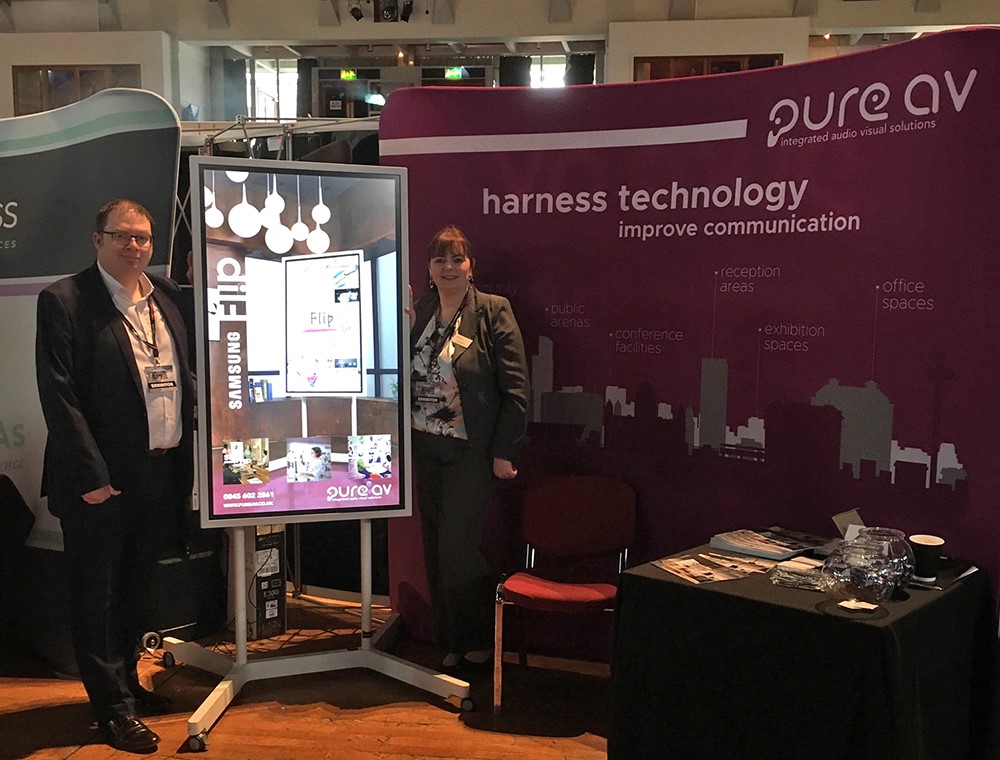 We look forward to continuing the great conversations started with delegates and fellow exhibitors on the day. For those not able to attend, get in touch if you would like to know more about the Samsung Flip or how we can help you harness a range of audiovisual solutions to support effective communication and business success.