Peerless-AV names Pure AV Reseller of the Year (Northern Region)
21 Mar
Pure AV is thrilled to be named the Reseller of the Year for the Northern Region by Peerless-AV.
The award presented annually is in recognition of the sales growth that we have achieved with the Peerless range over the past year.
Managing Director Peter Sutton comments, " We have worked closely with the team at Peerless-AV for some time now and have seen their product range go from strength to strength. Although often overlooked, brackets and support solutions are intrinsic to our Integration offering and having a partner in Peerless-AV ensures that we can deliver fit for purpose mounting solutions in all of our projects. Their proactive approach in support and excellent service are key to our close working relationship and we look forward to working with Peerless-AV for many years to come"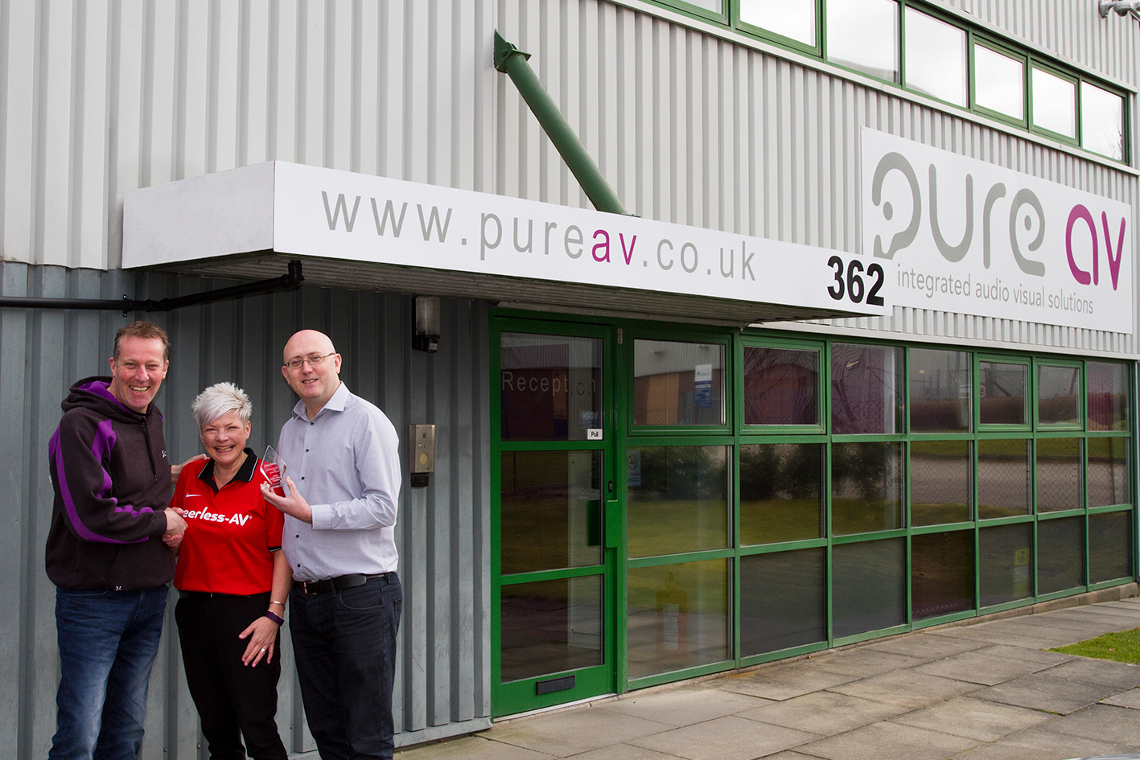 We have a busy year ahead and look forward to building on the success of last year to further strengthen our partnership with the team at Peerless-AV.