Pure AV at the Devolved Healthcare Conference
26 Oct
The team from Pure AV's Yorkshire office spent a productive and interesting day with healthcare professionals from across the North West looking at the opportunities posed by a decentralised NHS.
The event included a series of seminars, networking opportunities and a supplier exhibition.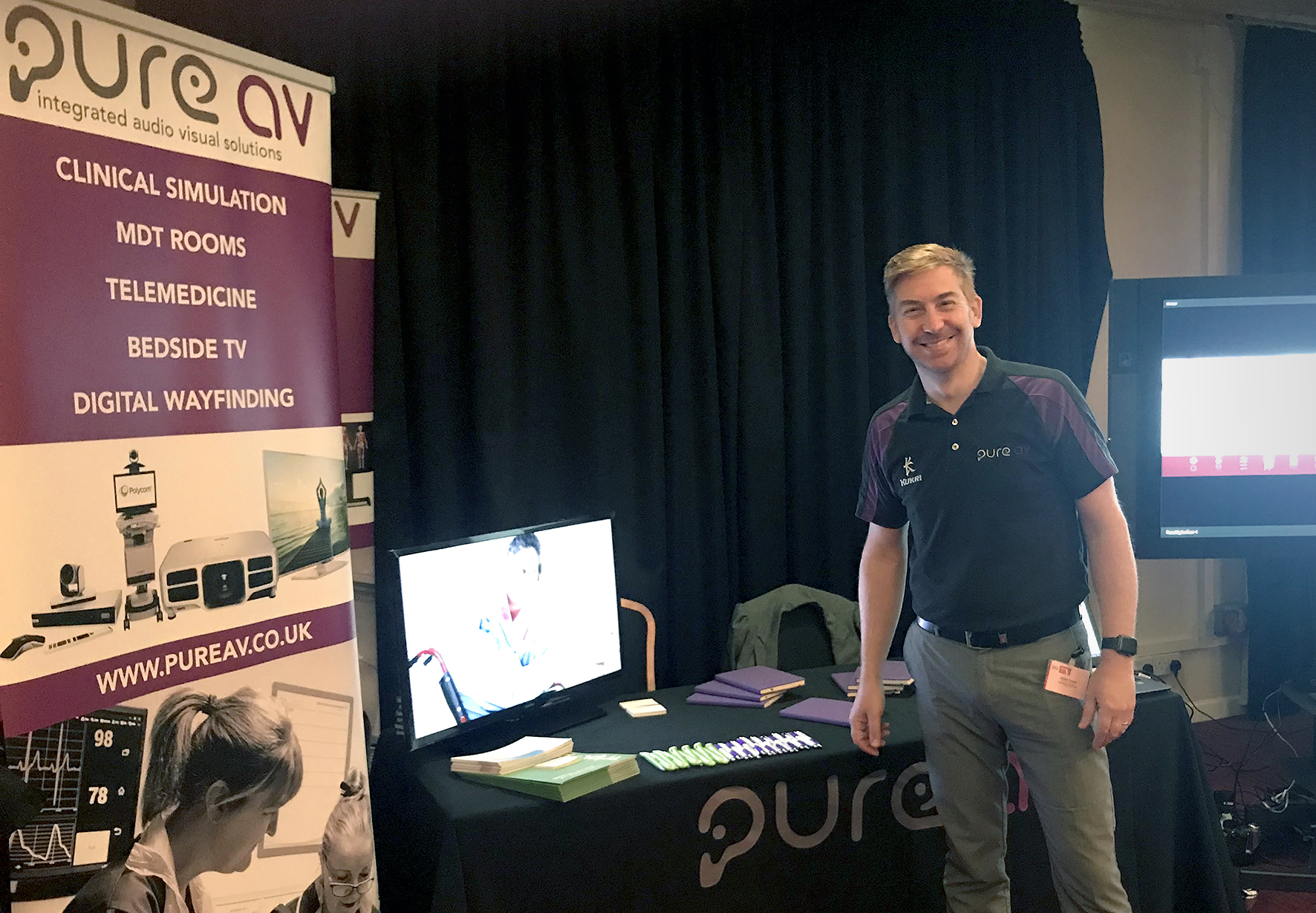 Aidan Crowe, divisional director at Pure AV was at the exhibition, he said of the event,

We had a great day talking with delegates about the different ways that audiovisual solutions can help to support communication, resource maximisation and cost-effective collaboration within different healthcare environments. We look forward to taking those conversations forward with the people that we met on the day.
Pure AV was supported at the event by digital signage partner Tripleplay, who demonstrated their bedside TV and signage solution.