Pure AV shortlisted for Education Project of the Year
13 Jul
We are delighted to announce that we are finalists in the fiercely contested Education Project category at this year's AV Awards. Our place on the shortlist secured for work completed by the Pure AV team on the introduction of new collaborative lecture theatres at the University of Leeds.
Part of a £2.8m redevelopment of lecture theatre spaces at the University, the redesigned theatres replace traditional lecture seating with new style collaborative booths. Each booth is embedded with digital technology to facilitate improved group working and accommodate a 'flipped' learning approach to large group teaching.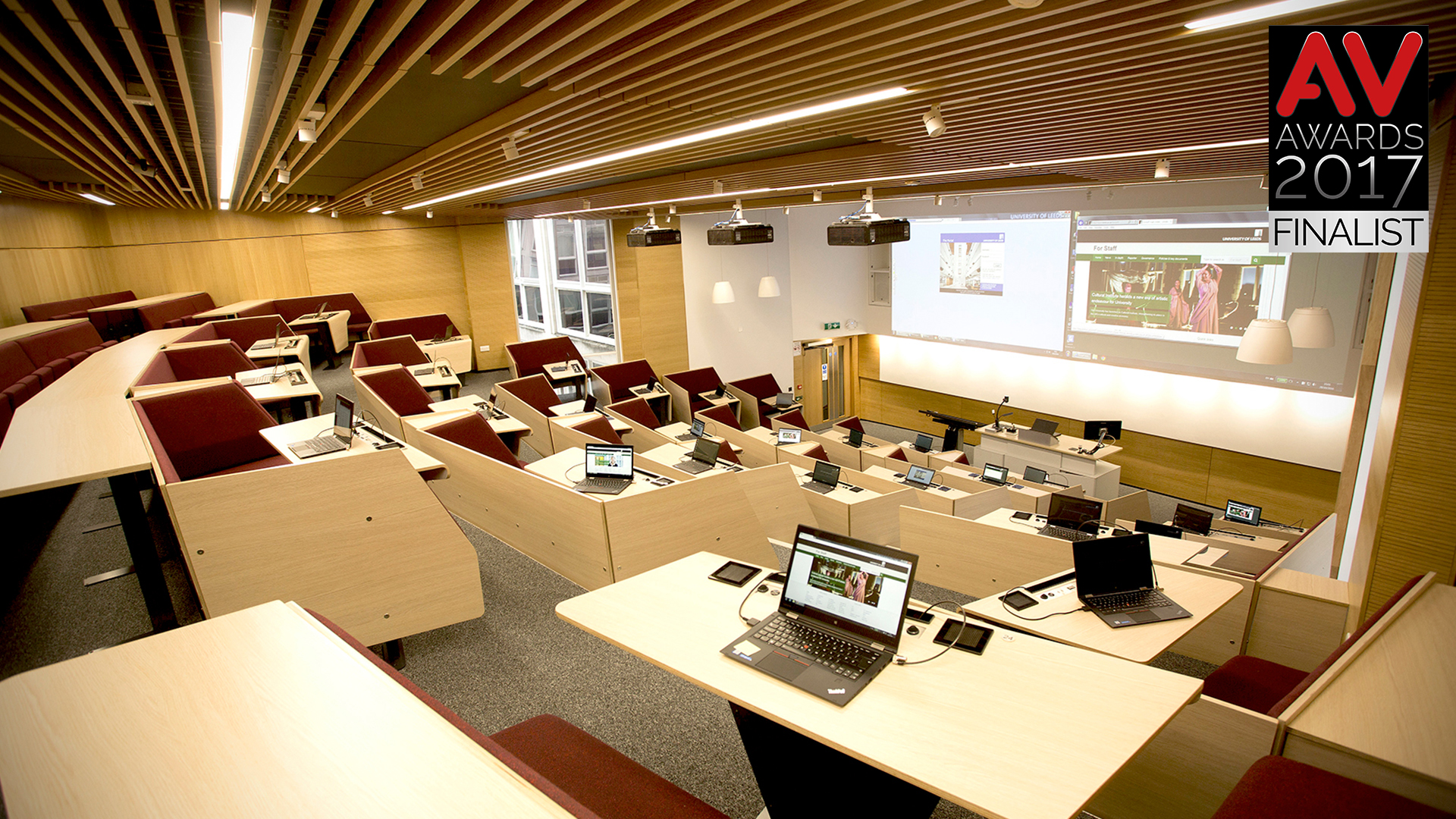 The success of the transformation has been reflected in the enthusiastic adoption of the rooms by the academic users and in a dramatic improvement to student satisfaction ratings.
Andy Truswell, systems integration manager at Pure AV, said, "This was an exciting project to be a part of, it was a pleasure to work with the team at the University of Leeds, and we are delighted to have the project recognised by the AV Awards judging panel".
Now in its 19th year, the AV Awards were established to recognise and reward excellence across the Audio Visual industry. The project awards are judged independently by senior representatives from end-user companies and key industry players.

The results will be announced during the much anticipated annual AV Awards ceremony to be held in the Great Room at the Grosvenor House Hotel, on Friday 29 September 2017.