Second European Award Final
25 Jan
Pure AV is delighted to announce that our audiovisual installation project for the University of Leeds has received a second European award nomination.
The news that the Collaborative Lecture Theatre project is a finalist for Education Project of the year at the 2018 AV News Awards follows December's announcement of shortlist success in the prestigious InAVate awards.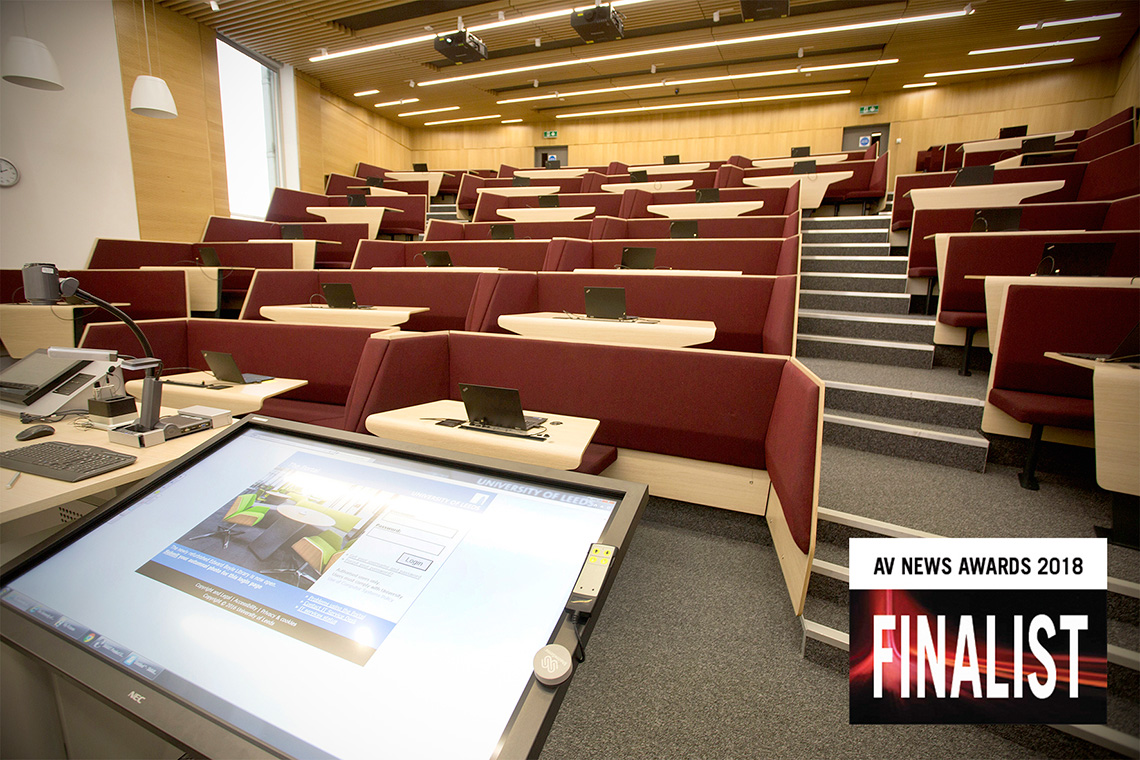 Part of a £2.8m redevelopment of lecture theatre spaces at the University, the Collaborative Lecture Theatre project reflects the ongoing drive for innovation in teaching and learning at the University of Leeds. The project takes traditional lecture theatre layout and replaces traditional seating with new style collaborative booths. Each booth is embedded with digital technology to facilitate improved group working and accommodate a 'flipped' learning approach to large group teaching.
The success of the transformation has been reflected in the enthusiastic adoption of the rooms by the academic users and in a dramatic improvement to student satisfaction ratings.
Dr Lee Edwards, associate professor, School of Media and Communication, said of the project, "
"The interactive technologies, intuitive control panels and touch screen make integrating technology into teaching a more interesting and rewarding experience for everyone…It means I can create a learning environment that is varied and engaging, using different tools to help students develop and reflect on knowledge in new ways".
The AV News Awards hold a special place within Europe's audiovisual industry, being focused on the people and community that make the business works. The Best Project category recognises innovation, sustainability, efficiency and effectiveness in the design and deployment of audiovisual solutions.
The results will be announced on the morning of the 6th February, at a breakfast award ceremony held on the first day of the audiovisual industry's biggest trade event, ISE in Amsterdam.
To find out more about the project, Read the case study here or contact us 0845 6022861 to speak to one of the project team.