Audio visual solutions for distance learning
As restrictions of our movement have increased, more and more of us are realising the immense potential of online learning.
Learn your way
Providing a flexible, accessible way to consume high-quality training and skills development, distance learning gives the participant extra opportunity to manage where, when and how they consume information.
Already popular in business and higher education, it offers the potential to open up access to specialist expertise and extend the capacity of courses in a way that is not possible with face-to-face, in-person learning.
Flexible formats
Pre-recorded, live, interactive or passive, there is an extensive choice of delivery methods for online learning.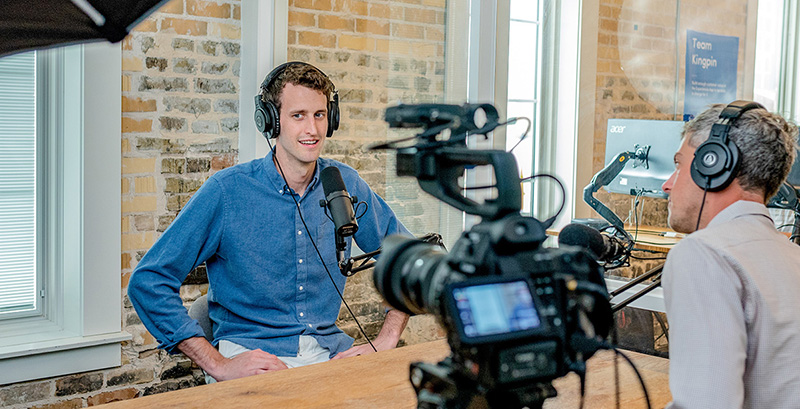 Pre-recorded Webinar
A great way to give students and delegates the ability to consume valuable learning materials on-demand at their own pace, from any location.
Whether offered stand-alone or together with in-person learning, they are a powerful resource for learners.
Recorded webinar content offers training and education providers the opportunity to open up and develop new revenue streams.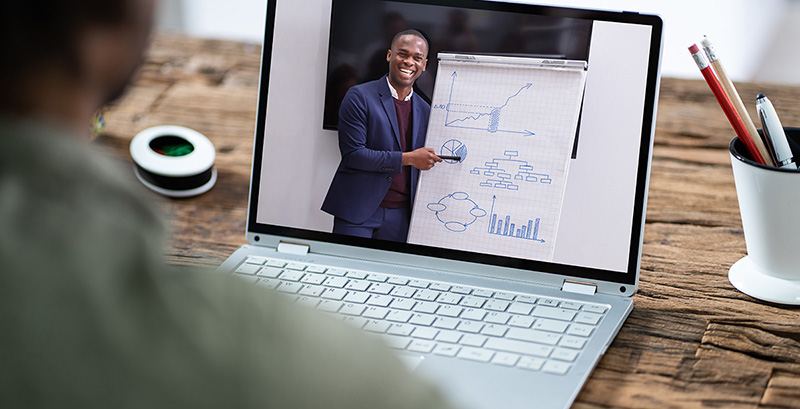 Live Streaming
Switching to a solution that enables participants to join and engage in real time, increases focus.
With big groups, it is essential to keep delegates actively engaged. Otherwise, the temptation of e-mail and LinkedIn will distract from learning.
Using tools such as polls and instant messaging, as well as the sharing content in a variety of formats, helps engagement.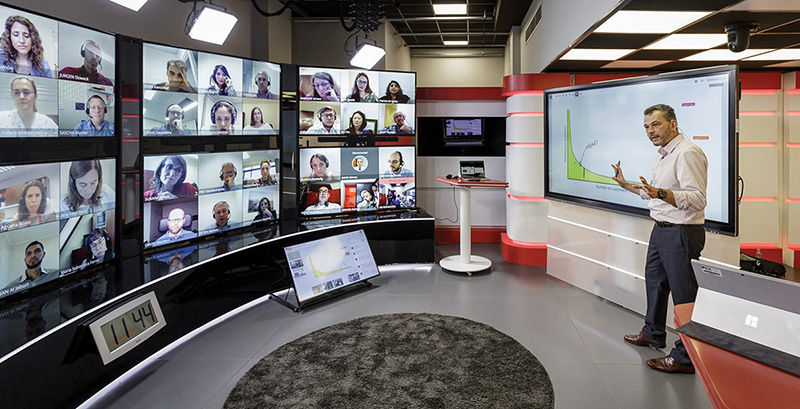 Virtual Classroom
Making distance learning immersive, learners experience a virtual classroom that's just as good as a seat in the room.
Technology at the tutor's end, gives remote participants more direct eye contact with the tutor. Teaching content and annotation can be seen by the students, who can also contribute from their devices.
Persistent visibility of all delegates encourages more active engagement.
A secure and reliable rollout
Once you have decided the best format for your use case, we can identify solutions that are secure and reliable and implement a trouble-free rollout. As with any online activity, your network is critical. The solutions we offer are designed to minimise pressure on your bandwidth, and we can work with your network teams to ensure the system requirements are understood, and performance is maximised.
To discuss our distance learning solutions further, please contact our technical experts by clicking the button below.

Benefits of distance learning technologies
Implementing distance learning technologies is a powerful way to expand the reach of your training and educational services.
Keep delegates active and engaged with a mix of presentation, polls, videos and messaging.
Make use of feedback and analytics features to continuously improve your online learning offering.
Choose a solution that is easy to use and make sure that your network is reliable.
Distance learning is more than just an e-learning platform with a conference call. The right mix of technology and content offers an engaging, valuable experience that makes learning accessible to all.
Education and training case studies
Let's talk about your project