How to create your perfect workspace [three steps to successful workspace design]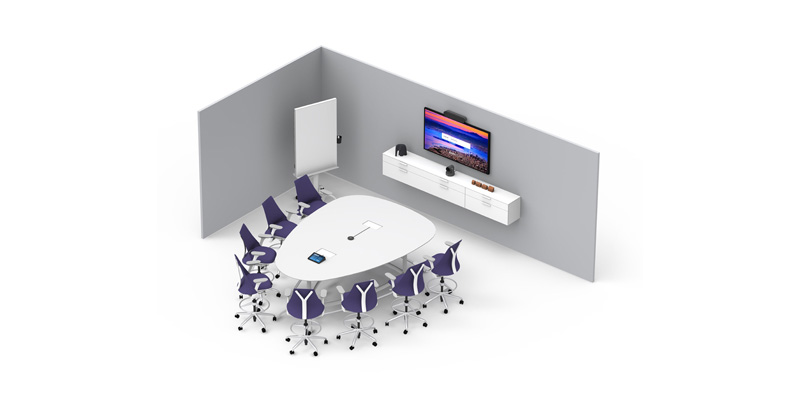 When it comes to creating successful workspaces, there is a difference between 'THE' perfect office space and the office space that is perfect for your organisation.
And that difference is in the results.
Design built around your goals, delivers a rapid return on your workspace investment, systems that are fully adopted and technology that fits the way that you do business.
Good workplace design delivers a natural, flexible environment that adapts to organisational change and encourages productive activity.
So, how do we achieve this? Faced with the world-changing COVID-19 pandemic, it is tempting to think the rule book should go out of the window.
But, there are three basic principles of workplace design that remain consistent, and when observed enables you to build an agile workspace ready for the 'new', the 'next new' and the unknown future of business operation.
1) Know what you want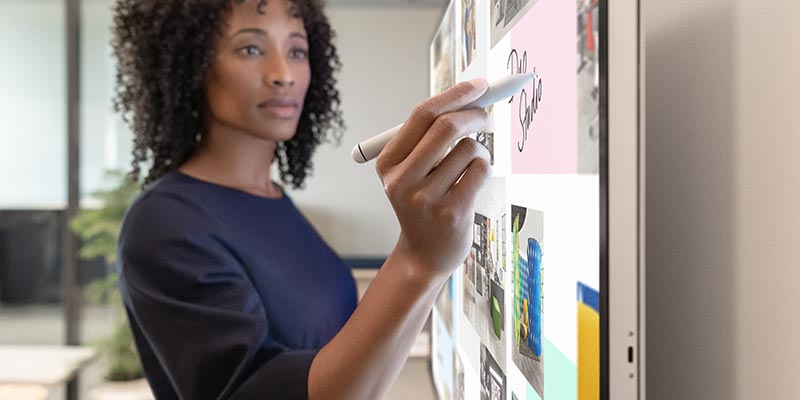 Sounds simple, right? And it can be. The key here is not to think about technology but what you want to do with it.
So, instead of thinking about a display in a meeting room, consider instead what you want to do in the meeting room, who will use it, what tasks do they need to complete.
Consult your room users. Do you fully understand what they need? Simple staff surveys focused on activity and environment can reveal surprising results.
In larger deployments, you may want to consider trial rooms or solution demonstrations.
It is worth investing time here – as it will avoid wasted time and unnecessary
costs later in the project delivery process.
Top Tip: Involve your integrator early in the process. Early engagement ensures your technology design fits seamlessly with your infrastructure and environment. Working this way avoids the need for compromises and workarounds later in the project process.
2) Involve the right people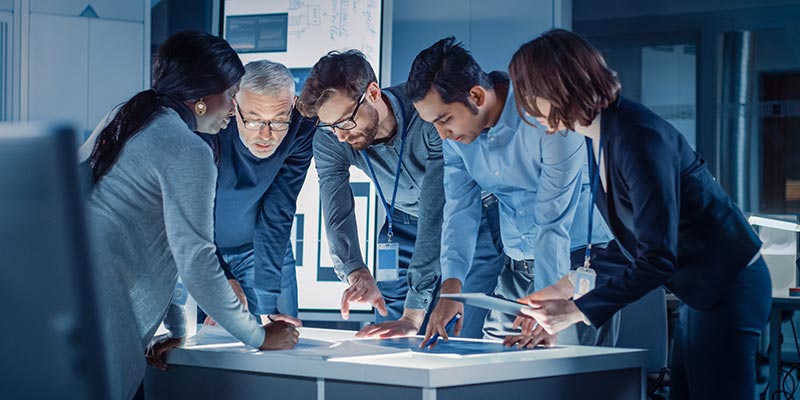 The most successful workplace deployments involve the right internal stakeholders and external partners.
So, who are they?
A critical addition to the list in more recent times is your network owner. As so much AV now sits on a network; it should be automatic to have the person responsible for your IT infrastructure as part of the project team.
A senior management sponsor and room user representation are also essential, especially if you need to implement behavioural or process change.
When it comes to external partners, you should look for integrators that ask the right questions.
A solution design that starts with usage then considers the physical environment before the choice of technology will always deliver a better result.
Even if you know what you need, an experienced integrator asking the right questions may be able to offer an enhancement to simplify a solution, reduce cost or improve the environmental performance of the system.
When choosing your integrator, look for experience, investment in industry certifications and manufacturer accreditations. Look beyond the number at the bottom of the quotation to be certain that you are getting value for money and ongoing support.
Top Tip: AVIXA is the trade association representing the professional audiovisual and information communications industries worldwide. Look for organisations who adhere to their standards and have employees who hold certifications in CTS, CTS-D and CTS-I.
3) Keep it simple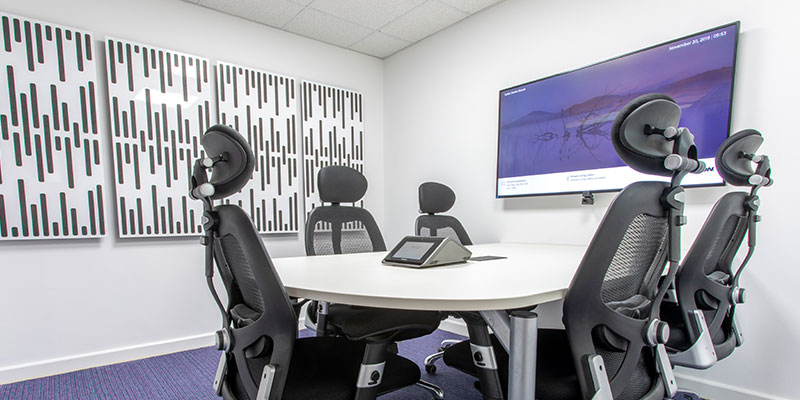 The most effective solutions are often those that are the most simple.
It is tempting when designing workspaces to try and cater for every eventuality, but this risks unnecessary complexity and cost.
By following the first two steps set out in this guide; focusing on task, usage and environment, and engaging the right expertise, the usage becomes straightforward as the solutions are tailored to your organisational needs.
Simple can still be flexible and adaptable. In fact, in today's environment, it is critical. Skilled programming and careful technology selection will ensure that the workspaces we create for you are agile and scalable – enabling flexibility without complexity.
Top Tip: There is enormous value in best practice learned from the experience of others. Talk to your integrator about other projects and the potential to visit previous installations.
Conclusion
With a few simple steps, we can deliver you a route to your perfect workspace. (Check out our case studies for some examples of our customer success stories).
We have a team of experts ready to help guide you through every aspect of meeting room design, from establishing workflow, to room layout design and the selection and implementation of technology.
Wherever you need to start, whether adapting existing facilities or starting from scratch, we are ready to listen and work alongside you to create the workspace you need.
Why not book on a video call with one of our team to discuss your workplace ideas in more detail?