Time to go back to the office? - How businesses are creating productive workspaces for hybrid teams.
The government wants it. Businesses want it. Everyone is looking at how to drive stronger productivity. How to achieve this, in a world emerging from lockdown is the big question.
With a recent Gartner study revealing that 74% of CFO's intend to move more office workers to permanent remote working, and high-profile companies like Twitter announcing home working as the new norm, it seems that a full return to our offices is far from imminent.
This might not be welcome news for the UK Government, now keen to get more of us back to our offices, to support the recovery of struggling retail and food outlets.
But, with many businesses and individuals reporting significant benefits from the move to remote working, an over-hasty return to old working models may not be the way to generate better productivity.
In this post, we take a look at
What a return to the office could look like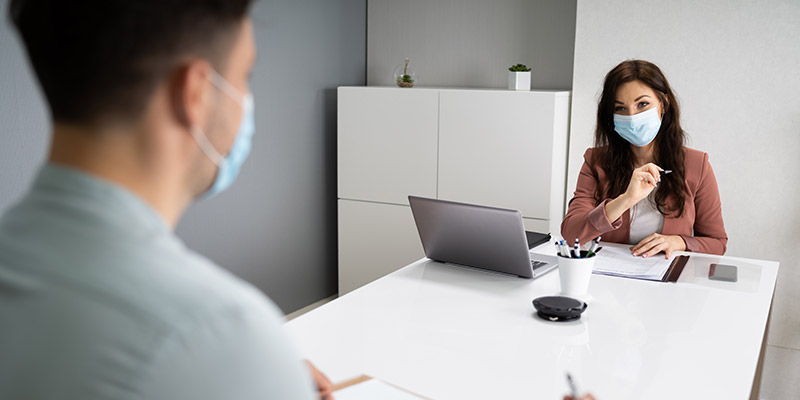 So, where do you sit in the office space debate?
Not an easy decision for any organisation or individual. Covid-19 has not gone away.
We have a duty of care for employees and each other that must be respected. We need to ensure equality of access and treatment across the workforce. And, for economic survival and prosperity, we have to accelerate productivity.
But, does this mean a return to the office?
Research by professional recruitment consultancy, Robert Walters, suggests four potential approaches for organisations [view the research].
A full return - a surprising 14% of respondents said they would not continue flexible working post lockdown. For those that do, social distancing and employee safety both in the office and during the commute will be a priority. Shift working models may need to be considered, at least in the short term. (Our post how to return to work safely has some useful tips to support a return).
Partly flexible – 40% of professionals indicated they would like to work at home at least one day a week. This approach might mean employees are working from home a fixed number of days a week, or booking time in the office as and when they need. (useful tools for workplace occupancy management here).
Permanent flexibility for some – Moving entire teams to remote working is another approach considered by respondents. Making the decision based on job function rather than individual employee preference.
Fully remote – perhaps the most extreme approach and although not selected by respondents to the Robert Walters survey, there are organisations, particularly in the tech sector successfully operating this model.
It is clear from their research and that of Gartner that most organisations intend to offer some form of flexibility to at least some part of their workforce moving forward.
Whichever model ultimately selected, there is still a period of transition to navigate and an expectation of further change in the future. Success will require clear goal setting, excellent communication and tools able to adapt to changing world circumstances.
The role of communication & technology in adapting working practice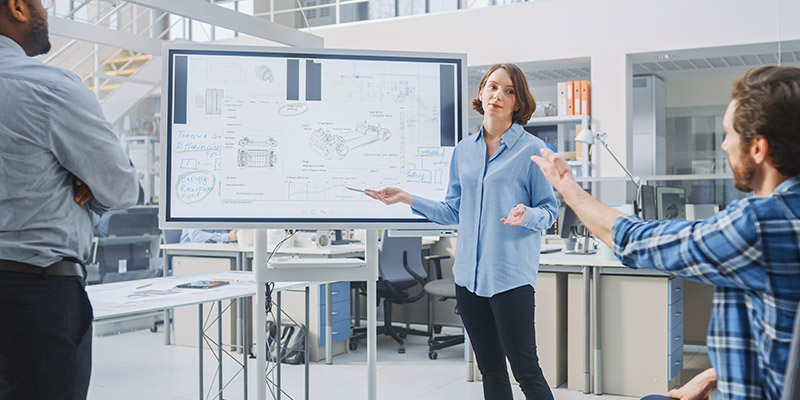 Communication and technology have an essential part to play in the successful management of a hybrid workforce.
Good communication is about setting clear ground rules, ensuring equality of experience and keeping those no longer regularly in the office well connected.
Technology is the enabler - freeing the individual to operate in the location best suited to the task at hand.
Together, they support productive work practices and create the flexibility needed to manage the impact of Covid-19 and the continually changing world environment.
What does this mean for the technology in our meeting spaces?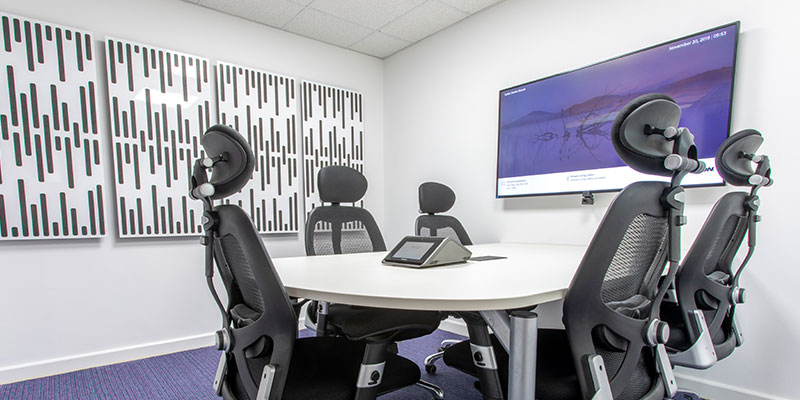 First, at least in the short-term, we will need to adapt to fewer of us in the office and social
distancing. Whether 1m plus, 2metres or 2000metres apart; technology can ensure existing meeting spaces continue to be productive.
Video-enabled meeting spaces
The use of video conferencing tools, now so familiar in our home working environment, means an eight-person room reduced to 50% occupancy can still support a team of 8.
A huddle space now only able to hold one can continue to offer access to quick, informal catch-up and collaboration. The key is to provide simple tools that enable a seamless connection between the in-office and remote participants.
Bring your own meeting
Being able to walk into a room with your laptop and use the UC platform and software you are already familiar with is a huge advantage.
With tools such as the Barco Clickshare Conference, three simple steps can get you into your Microsoft Teams meeting and wirelessly connected to the displays and audio systems in the room.
By making this small addition to your meeting space, you enable access to the familiar video conferencing experience of your choice (Teams, Zoom, Webex), while creating higher engagement by offering better audio and visual experience for remote and in-room participants.
Microsoft Teams Certified devices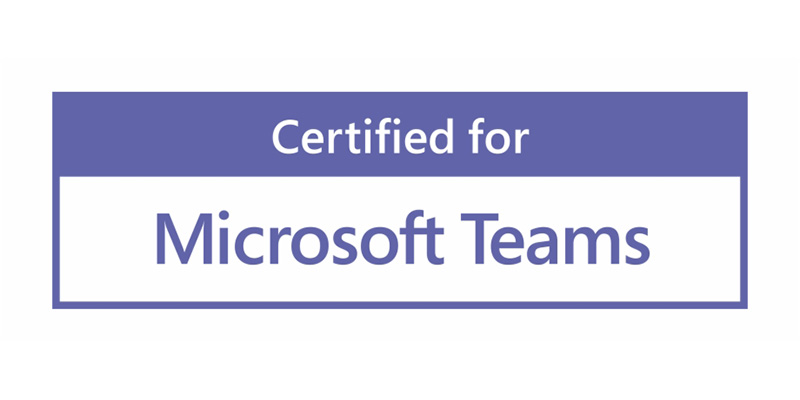 For those of us who are Microsoft Teams users (over 75million at the last count), there is a range of options to bring collaborative, video calling to our office spaces.
When making your choice, it is important to look for Microsoft Certified devices. By ensuring devices are certified you can be confident of compatibility and create a smooth Teams experience.
Partnerships such as Shure and Logitech, offer a simple, scalable set-up adaptable to different sizes of meeting space while providing a consistent experience driven by the familiar Teams platform. Poly, Crestron and Lenovo also have certified Teams Room offerings.
By choosing certified Teams devices, you ensure you get the most out of your Microsoft Teams experience – whether you are in a small, medium or large environment, at home or on the go.

Adapting your meeting spaces
Other considerations for your meeting spaces include ways to reduce the need to touch shared equipment. We can advise on solutions such as the addition of QR codes to meeting room control panels, the introduction of presence detection and automatic start-up features.
You may also want to think about your meeting room audio. If you are using desk-based mics, are they able to pick up the voices of participants now seated further apart from each other?
There is a range of options, from manufacturers such as Sennheiser, Shure and Nureva that offer simple, scalable solutions for improved meeting room coverage.
To discuss these and other ways to adapt your meeting spaces, fill in the form below and a member of our team will be in touch.
Conclusion
Hybrid working – where employees split their time between the office and home – is likely to become part of working life for many businesses.
But, the way back to productivity will vary significantly from company to company and will not be a static solution. (Our blog post three steps to successful workspace design offers additional guidance on designing your perfect workspace).
The more flexibility we can build into our meeting spaces, the better positioned we will be to drive long-term success; whatever the world throws our way.
Trying to figure out how to equip your meeting spaces with the tools for productive, hybrid working? Talk to one of our specialists today.
Contact our experienced team to find out how we can help