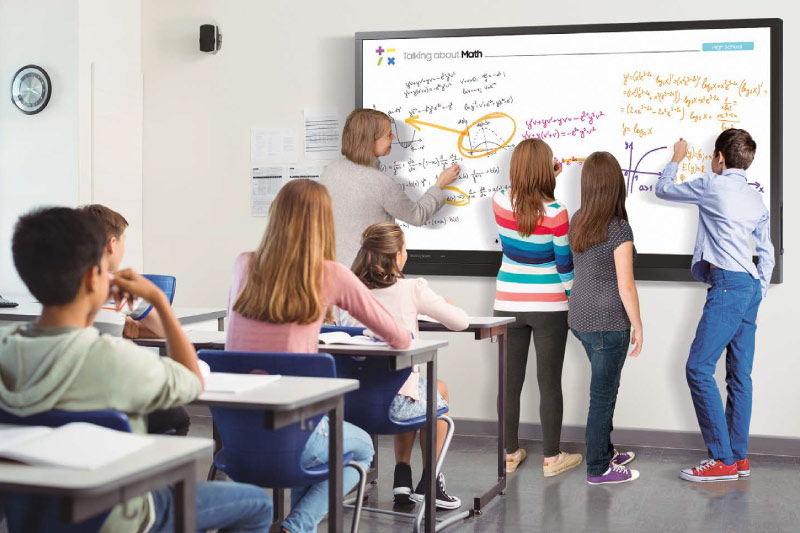 Introduce interactive learning with the Samsung Flip
With Samsung Flip, ideas can flow freely for students and teachers. Its enhanced collaboration capabilities empower any teacher to lead their class while encouraging students to develop new ideas without the hassle.
Samsung Flip ensures easy access regardless of the content source - Microsoft Word, PowerPoint, Excel and Adobe PDF – for improved class engagement. Samsung Flip supports web browsing, with no additional device needed. Once the browser is open, annotation is still available for users to draw around the browser for on-the-spot collaboration.
With Samsung Flip, users can quickly and easily select, move, crop, capture, and edit any image. Samsung Flip allows users to write on any background source. By simply clicking the note layer button, users can enjoy smooth writing without affecting any work behind the original layer.