Connect, Collaborate and Innovate
Make working together the most productive part of your day. Bring teams together on a big screen and discover new ways to generate ideas. Join Skype for Business meetings with a single tap and connect individuals regardless of their location.
More Engaging and productive meetings

Share your ideas with others, ink directly and naturally on the whiteboard, pull in multimedia and content from other apps. Expand what can be accomplished in the moment and don't lose the momentum – capture your work so you can act on it later.
Built for teamwork

Microsoft Surface Hub works beautifully in the modern workplace by bringing everyone together with its fully integrated design.
The choice of two screen sizes (84" and 55") and flexible mounting configurations mean that there's a solution for your business needs.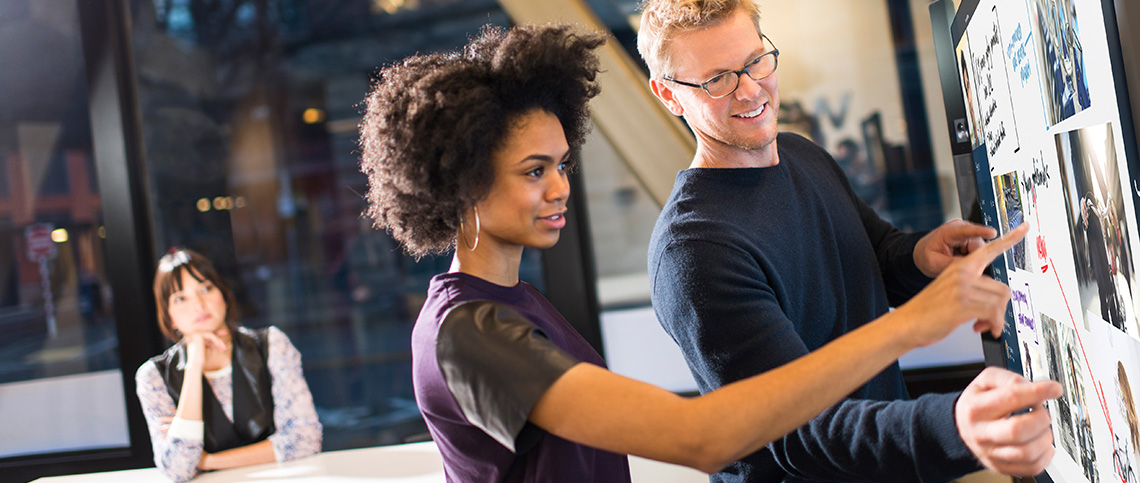 Get in touch
If you'd like to get in touch to discuss the Microsoft Surface Hub in more detail or to book a demo, please fill in the form below.