Unified communications
Unifying business-based communication and collaboration technology can transform the user experience across any space. Bringing together future-proof video conferencing, instant messaging, content sharing and presentation systems, our range of unified communications solutions centralise your technology and provide the security, robustness and intuitive experience that any modern organisation requires.
Unified communications support active anywhere working. With the growing popularity of working from home, it's crucial to implement a solution to provide seamless communication and collaboration wherever and whenever it is needed. Practical unified communication tools give people the flexibility they require to succeed in today's working environment.
Easy to manage UC solutions
With the ever-growing popularity of BYOD (bring your own device). It's never been so important to integrate your systems to enable quick, intuitive connectivity. Let your user stay in control of their technology by bringing their own device, run the UC software of choice and seamlessly connect to in-room peripherals including microphones, speakers and camera.
Our solutions are designed to minimise meeting setup times. By offering quick-start technology and a familiar communications platform, we create an environment where meetings and collaboration run efficiently and naturally.
Delivering enterprise quality solutions, regardless of business size
Since 2003, our experts have provided organisations with solutions to successfully maximise the benefits of their technology investments. From small huddle spaces, through to executive level boardrooms, our experienced team of UC specialists have delivered systems for some of the biggest names across the globe.
Customer experience is important to us and our team will provide clear advice throughout the project process, including, how to choose the right technology, through to the management and implementation of onboarding and training.
For more information about our range of unified communications solutions for various room types, please see the information below. Alternatively, to discuss your requirements with our experienced team, please click the button below.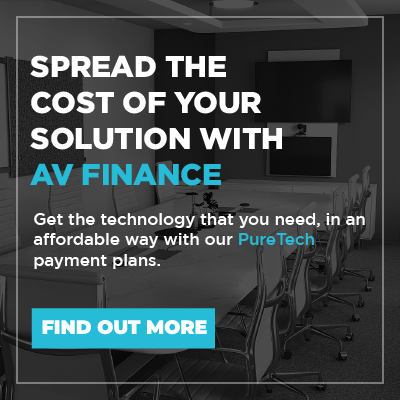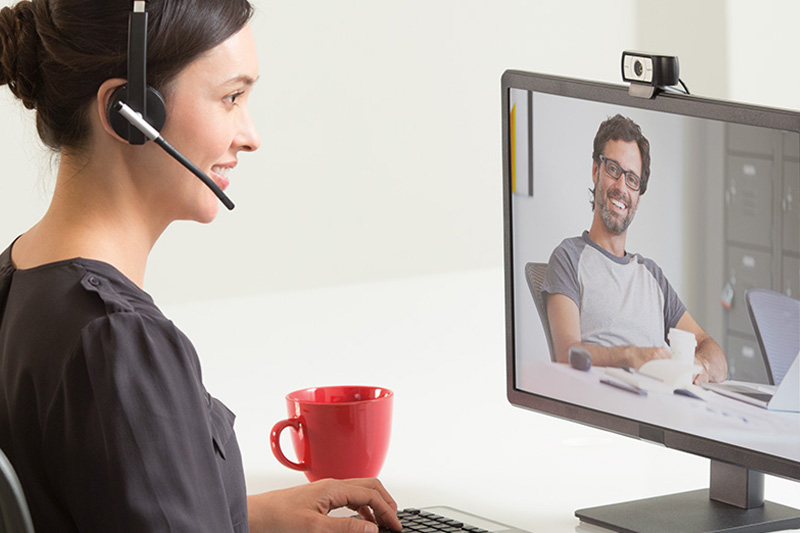 Peripherals to improve the UC experience
As one of the UK's leading audio visual integrators, we can offer easy to implement, out of the box peripherals. For more technical applications, we can work alongside your networking and ICT teams to offer end-to-end integration of remote and in-office collaboration equipment - creating a rich user experience.
Not everyone has the perfect home working environment, but with the addition of simple remote working tools, you can dramatically improve the experience and effectiveness of work away from the office.
Reduce distraction from background noise
Ensure clear audio for all participants
Engage more effectively with web cam supported video
Improve the engagement and focus of remote participants.
A solution tailored for meeting rooms of all sizes
Our unified communications solutions give the user complete flexibility within their workspace. Operational in any room, they offer a seamless transition from desktop to group working. Working with our specialists you can transform the workplace experience to create areas perfectly optimised for collaboration.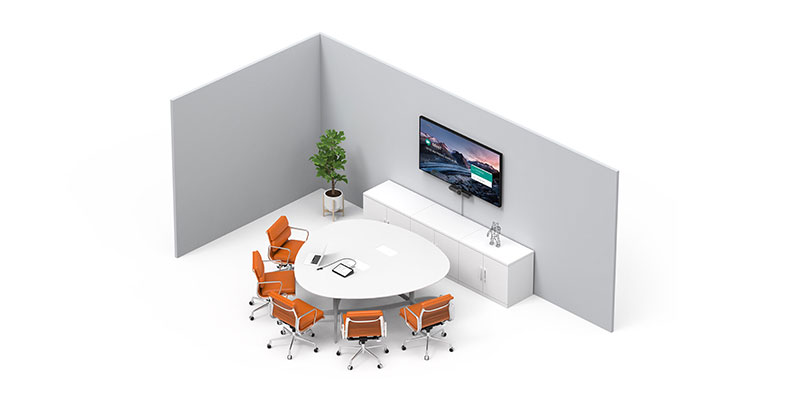 Small UC Rooms
Perfect for less than 5 participants who primarily utilise the space for video conferencing.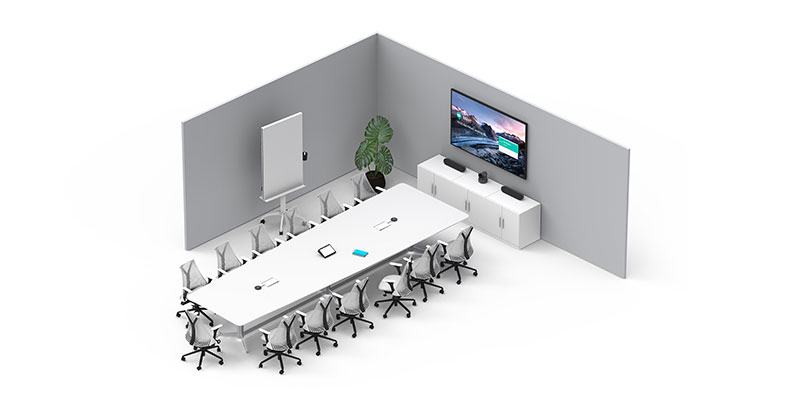 Medium UC Rooms
For less than 15 users who utilise video conferencing, collaboration and content sharing.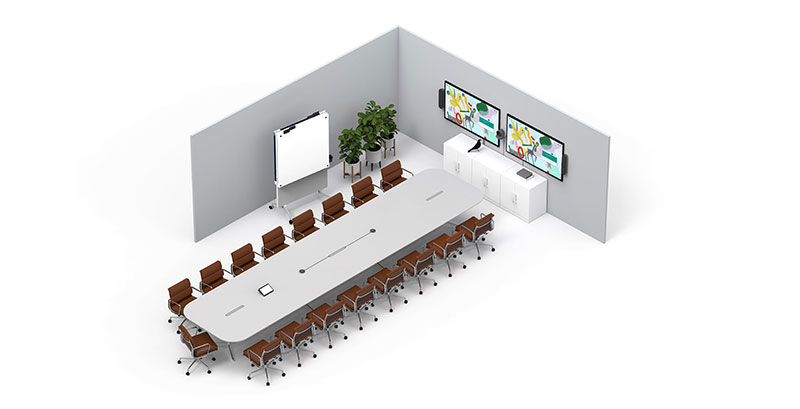 Large UC Rooms
Larger groups (generally up to 30) who utilise video conferencing, collaboration, content sharing.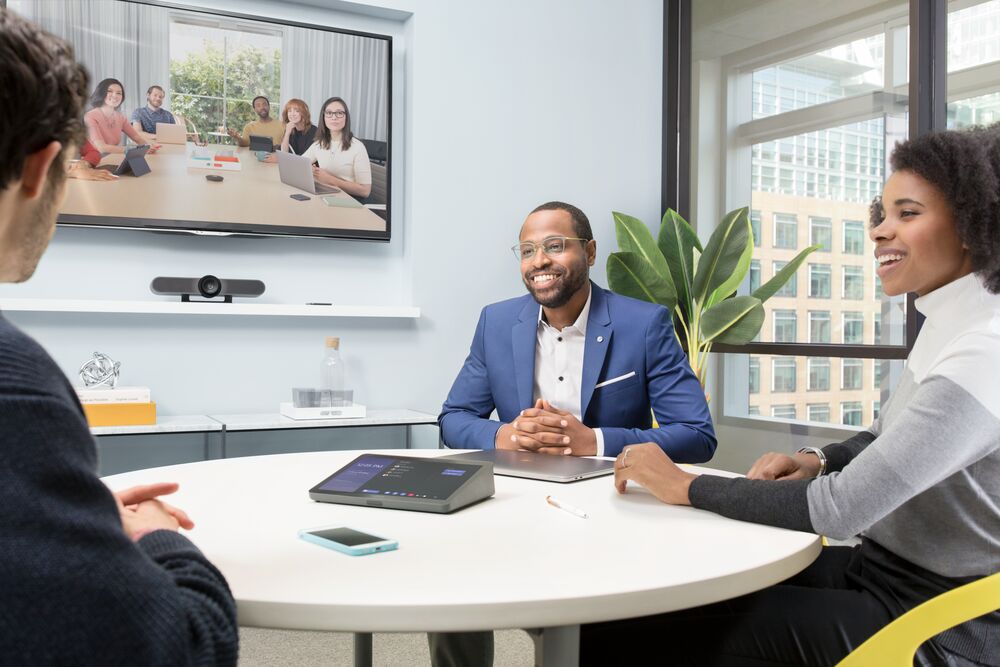 Easy to maintain Unified Communications
Our range of solutions can provide your staff and users with a significantly streamlined process when it comes to keeping your hardware up to date.
Configuration and set up of your devices can be controlled within an easy to use cloud platform, providing you with more time to focus on other tasks.
Endpoint management software can provide notifications when firmware upgrades are available and simple to use dashboards can provide you with the latest usage information that can be used for strategic business decisions.
Why choose Pure AV as your unified communications integrator
Pure AV are an award winning audio visual integrator specialising in agile workspaces, collaboration and communication solutions. Since 2003, we have worked closely with some of the leading names across the globe, enabling them to connect, collaborate and create effectively.
In a technology-centric world, our dedicated team of system designers, engineers and sales specialists are here to ensure you maximise efficiency, reliability, engagement and communication through the power of AV technologies.
We have helped universities, healthcare, museums, the public sector and blue chip companies stay connected through the integration of future-proof unified communications solutions. Our wide network of manufacturing partners means we don't just offer a one-size fits all solution. We find the right solution for you.
Are you ready to integrate UC systems to your site?
Let's talk about your project