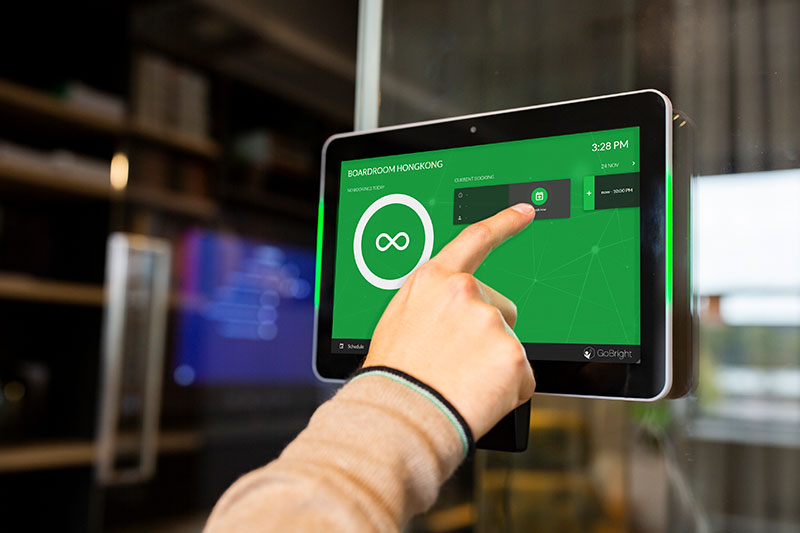 Room Booking Systems
GoBright room booking systems give users the flexibility to book, amend or cancel booked meeting spaces, no matter where they are!
Manage your bookings through your favourite calendar software, and full visibility of the room status will be available to all. No more double bookings, no more uncertainty of meeting locations. Just meetings that run to schedule.
Room analytics provide Facilities Managers with information about how and when their meeting space is being utilised to optimise the available office space and effectively manage their budgets.