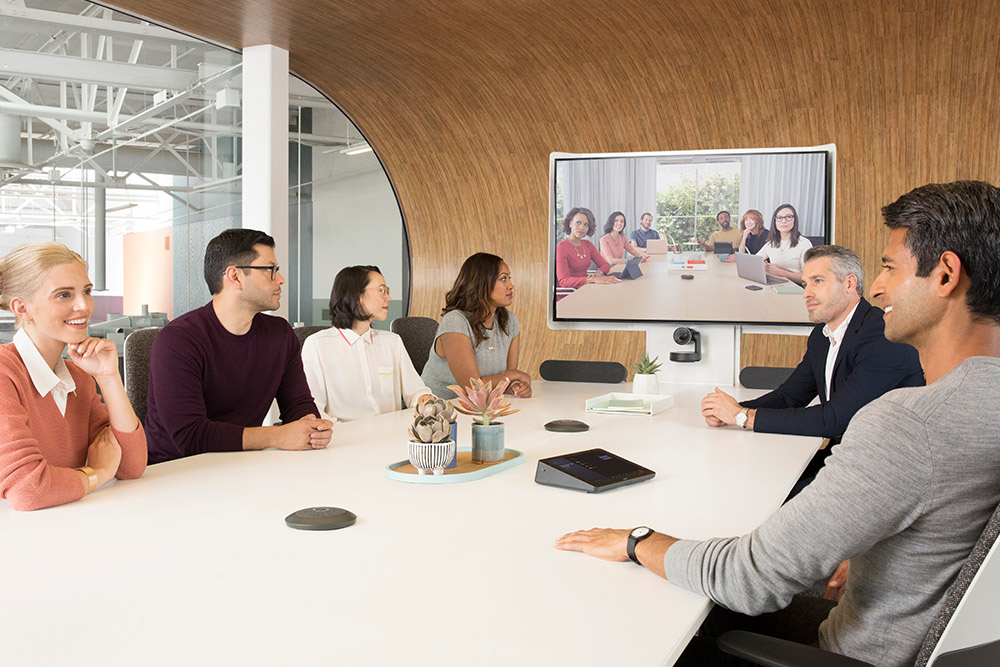 Modular systems for Microsoft Teams Rooms
Modular video conferencing systems are a great choice for larger meeting spaces. The placement of your displays, camera, microphones and speakers really is as flexible as you can get!
Our modular systems contain a razor-sharp 360° PTZ (Pan, Tilt, Zoom) camera, dual or single displays, wall-mounted speakers with the option of adding additional ceiling speakers and microphones for extra clarity in your Teams meetings.
Once again, our entire suite of solutions is Certified by Microsoft, meaning that the systems have met stringent criteria (set by Microsoft) - ensuring that your system works seamlessly, every time.