StarLeaf - A simple, secure and reliable video conferencing solution
StarLeaf delivers a world-class, reliable meeting solution. Offering a 99.99% uptime guarantee, robust security, ISO/IEC 27001 certification, and data jurisdiction control, StarLeaf's video conferencing solutions outshine many rivals.
Due to uncertainty across the globe, video conferencing has never been so important. Now is the time for IT teams to focus on implementing a solution that enables users to connect and collaborate securely.
Our manufacturing partner, StarLeaf, offers a range of video conferencing solutions perfectly optimised for all sectors and provides a way to securely connect teams through the power of video communication.
By implementing StarLeaf, organisations can continue to use their existing systems, including Microsoft Skype for Business and Microsoft Teams. Furthermore, existing scheduled meetings are transferable to the platform, enabling users to continue current calls and meetings. The StarLeaf App is available on multiple platforms (desktop, mobile and tablet) and offers access to additional services, removing the need to invest in expensive conferencing infrastructure.
As one of the UK's leading audio visual integrators, we can also provide new room equipment to replace many ageing video conferencing systems. These can be purchased with capital budget or bundled into a service subscription over 3 or 5 years to accompany any StarLeaf conferencing solution.
For more information on StarLeaf's video conferencing solutions, please see below. Alternatively, if you would like to arrange a free demonstration or would like a face-to-face meeting with our AVIXA certified specialists, please contact us.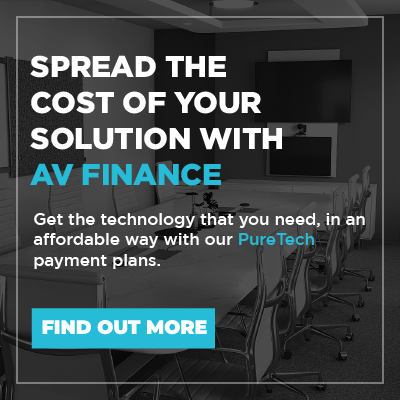 Enhance the meeting experience with StarLeaf
As a StarLeaf Premier Partner, we can help you deploy a professional video conferencing and collaboration solution that integrates seamlessly with all popular communication platforms. StarLeaf can be found across a number of sectors and environments, including;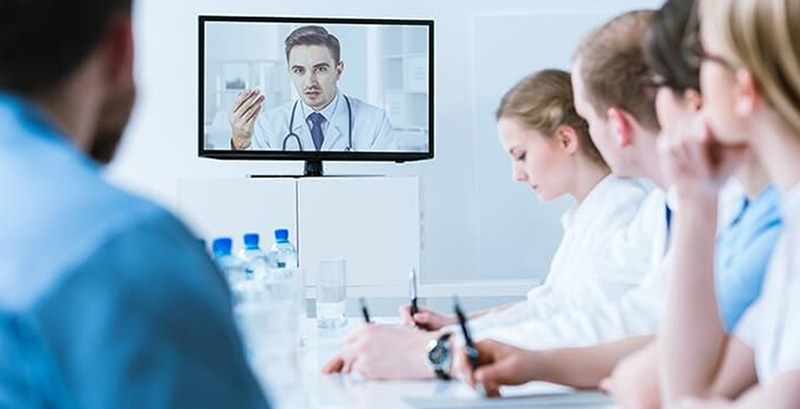 MDT Rooms
Effective video conferencing and collaboration compatible with N3 and HSCN for healthcare professionals.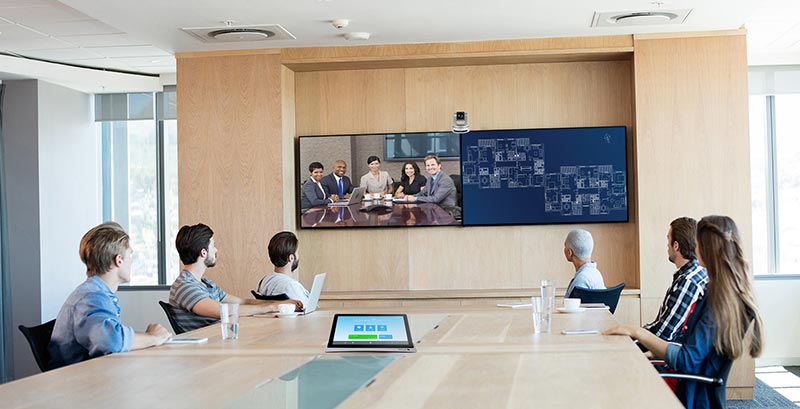 Boardrooms
Integrate multiple screens, cameras and peripherals, achieving HD video and audio in your boardroom meetings.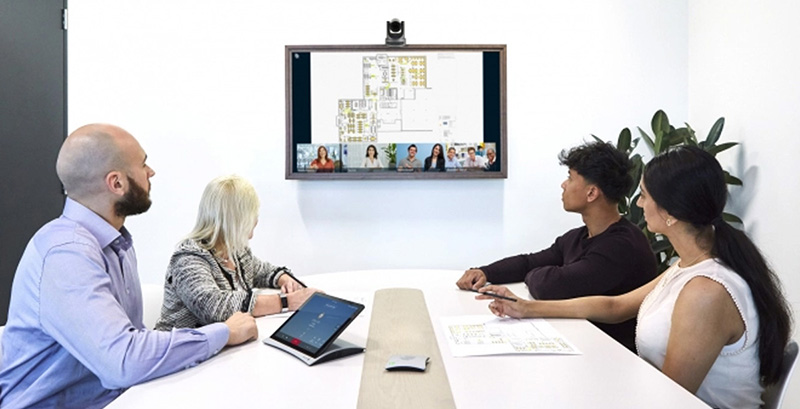 Meeting and Huddle Rooms
Quickly create and start video meetings between single or multiple endpoints with StarLeaf's solutions for huddle spaces.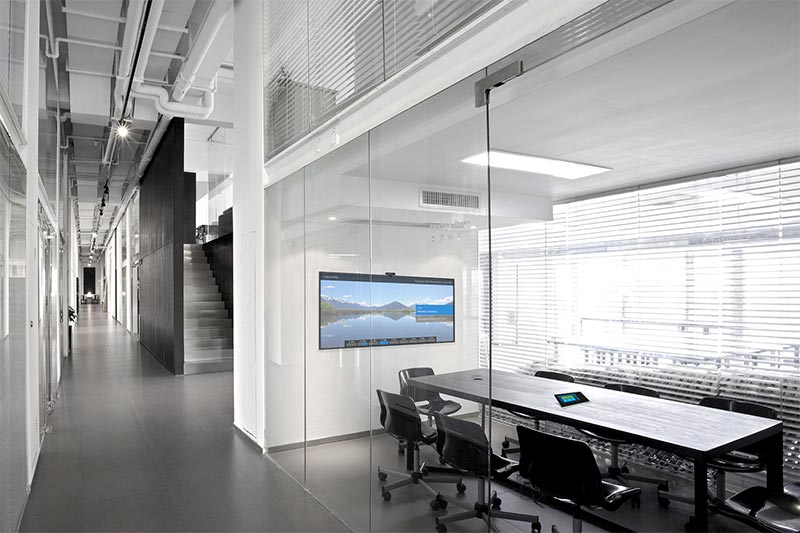 Connect teams, anytime with the StarLeaf App
Keep remote workers in the loop with group messaging.
See all your messages wherever you log on.
Escalate any messaging sessions.
Manage meetings from within the app.
The app is available on all popular platforms.
The benefits of StarLeaf room systems
99.999% uptime guarantee.
ISO/IEC 27001 certified.
Unlimited number of users.
Designed for rooms of all sizes.
Quick setup and deployment.
Why choose Pure AV as your StarLeaf video conferencing integrator
Pure AV are an award winning audio visual integrator specialising in agile workspaces, collaboration and communication solutions. Since 2003, we have worked closely with leading organisations across the globe, enabling them to connect, collaborate and create effectively.
In a technology-centric world, our dedicated team of system designers, engineers and sales specialists are here to ensure you maximise efficiency, reliability, engagement and communication through the power of AV technologies.
We have helped NHS Trusts, universities, museums, the public sector and blue chip companies stand out from the crowd through the integration of future-proof video conferencing and unified communications solutions. Our wide network of manufacturing partners means we don't just offer a one-size fits all solution. We find the right solution for you.
Are you ready to add StarLeaf's VC solutions to your site?