Easy Cable Free Presentation
Barco's ClickShare is the ideal solution for wireless presentation from your laptop or mobile device onto a main presentation screen. No hassle. No messy cables. Just quick, confident sharing.

ClickShare is highly intuitive – Whether you've a Laptop, Tablet or Smartphone, Just click and share, no matter what device you are using.
Connect the button to share from your laptop or share via the desktop App. For mobile devices use the free ClickShare app, available for Android and iOS.
Enjoy the same simple collaboration experience as you share ideas and content securely from any device in any meeting room environment.

Why choose ClickShare?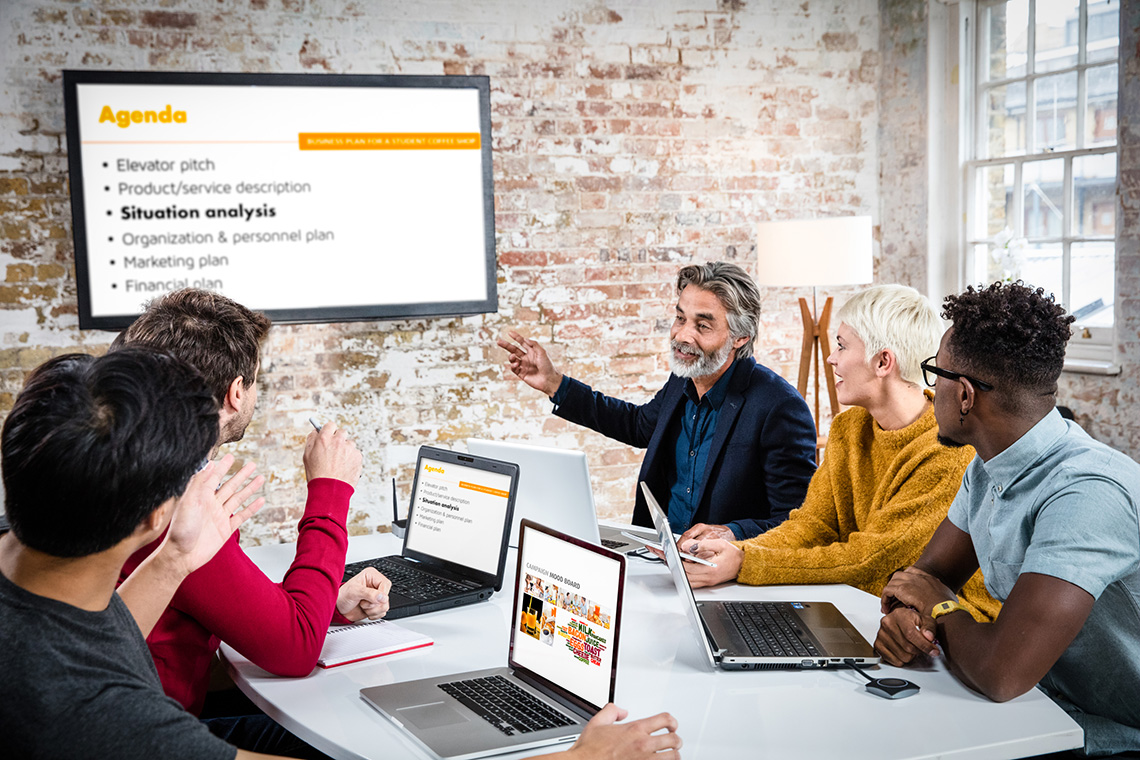 With ClickShare
Share your way - Connect via the ClickShare Button or App
Same user experience - Seamless user experience across every meeting room
Creative collaboration for ALL - The most comprehensive range of sharing technologies on the market
IT Friendly - Seamlessly integrates with existing network and IT infrastructure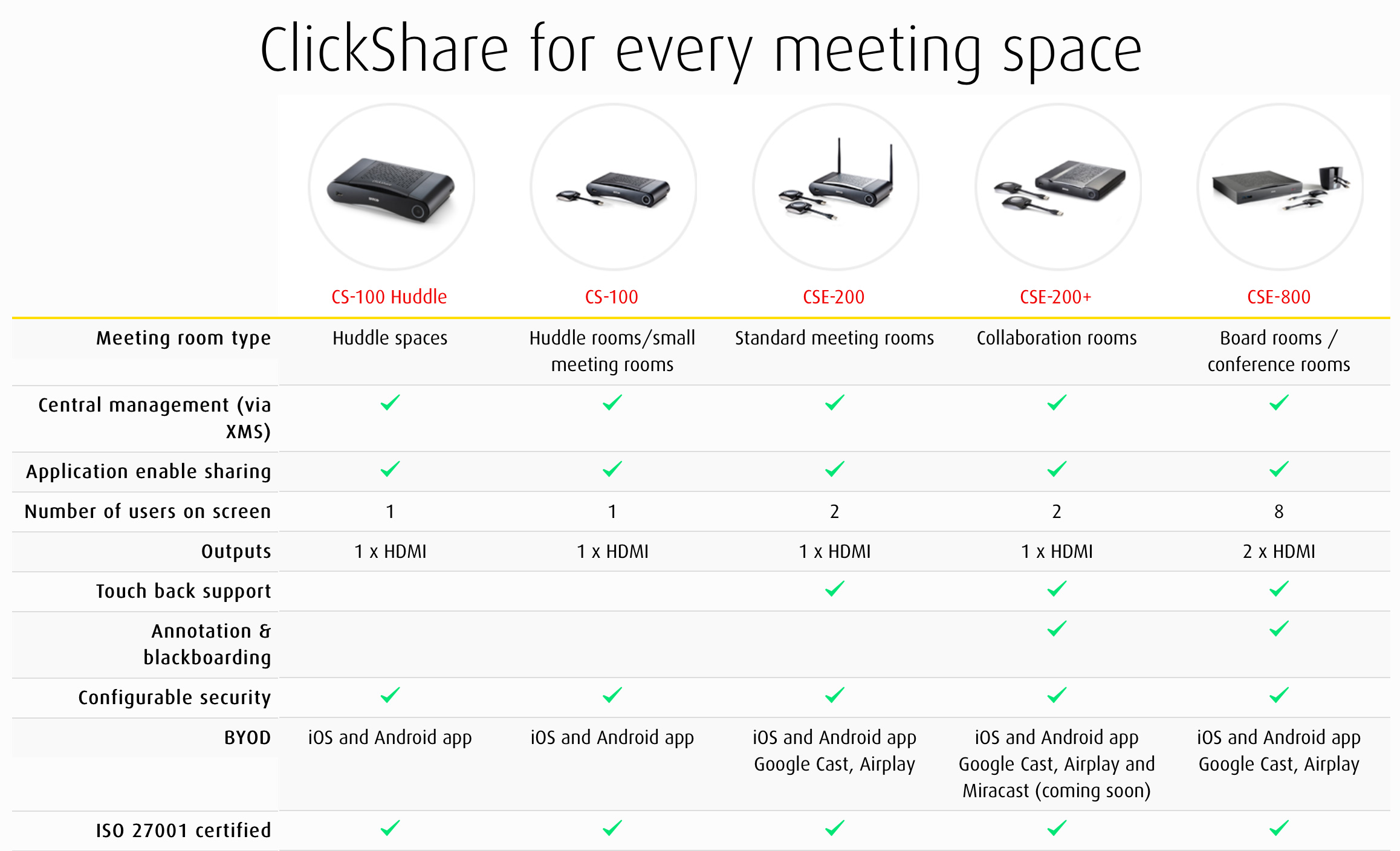 Learn more about the new CSE-200+
Want more information?
Fill in the form below and one of our ClickShare specialists will be in touch.
Ready to give it a try?
Click the button below to register for your free 4 week trial.