Barco Clickshare
Barco's Clickshare is the ideal solution to simply share what's on the screen on your laptop or mobile device onto a main presentation screen, allowing you to bring people, content and ideas together. Make sharing easier in every meeting – all with a simple click. No hassle. No messy cables. Just quick, confident sharing.
It takes collaboration to a new level, encourage people to work together and nurture every idea.With no cables, no lengthy set-ups and no awkward moments, your meetings will never be the same again.
There's no training required. The system is highly intuitive – so you really have nothing to worry about. Just click and share with whatever device you're using. Connect the Button to share from your laptop. Or use the free ClickShare app for mobile devices – available for Android and iOS.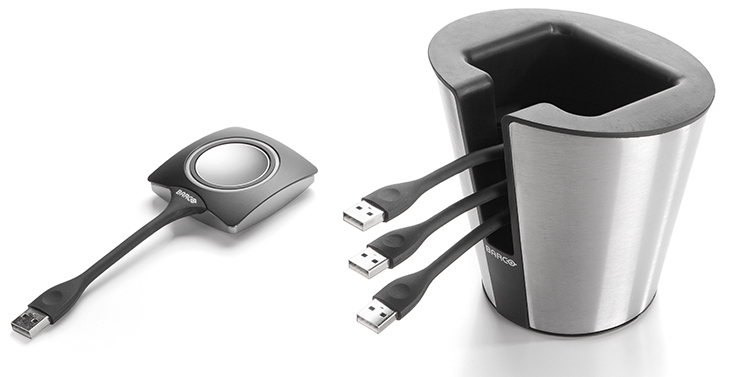 Up to 30fps video
Audio sync
Extended desktop for presentations
Connect via the ClickShare app
No (PC) software to download
The Team behind Pure AV